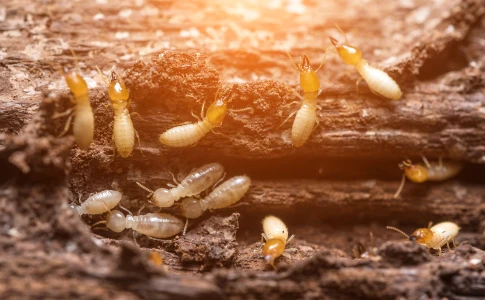 Protection from Termites with Baits
---
At Dixie have prided ourselves on providing the very best in Termite Protection to our customers. That tradition continues with the Sentricon® technology. Every station has bait placed in it from the beginning, so termites can begin feeding on it as soon as they find a station. This starts the colony elimination process sooner and keeps your home protected.
In the competitive world of termite control, only the best are selected to install and service the Sentricon® System, and we are proud to be one. As an Authorized Operator of the Sentricon® System, our service professionals have extensive training and are committed to protecting your home and providing you with peace of mind.
Sentricon® Termite Baiting & the Environment
---
The Sentricon® System an award-winning termite colony elimination system that protects your home as well as the environment.
The Sentricon® Termite Colony Elimination System was introduced in 1995, revolutionizing termite protection. Rather than saturating the soil with a liquid chemical solution, Sentricon uses termite bait strategically, relying on termite biological and behavioral science for discrete, complete colony destruction.
The Sentricon® System uses only a few grams of active ingredient in each station and is designed to prevent environmental exposure. Sentricon® bait stations can be removed if desired.
The active ingredient in the termite bait is targeted specifically at inhibiting the exoskeletal molting process in the termite's life-cycle. There is no similar process in mammals. The bait is strategically placed in Sentricon® stations and uses the foraging worker termites as unwitting transporters of the active ingredient.
Termite Inspection & Bait Installation
---
Your Authorized Operator will do a thorough inspection of your property for signs of termites, and place Sentricon stations in the soil at precise intervals around your property.
Worker termites ingest the bait and share it with their colony until the colony is eliminated. Termites are highly sensitive to rapid ecosystem changes, but this ingenious system is appetizing to the termites and works slowly enough to spread throughout the colony without alerting them that anything has changed.
The Sentricon® Termite Colony Elimination System is designed to give you peace of mind and begins protecting your home as soon as it's installed. Your only job is to put termites out of your mind.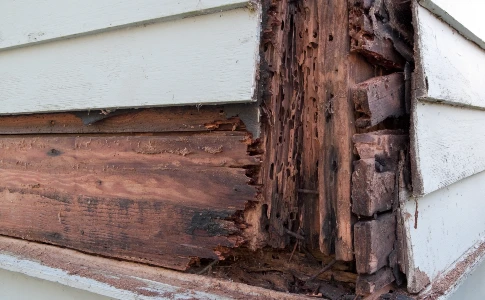 Contact Us for Termite Baiting Services with Sentricon®
Give us a call to schedule a termite inspection and receive a quote for services.
770.424.1300