Bat Removal & Control
Remove and Exclude Bats from Your Home in Marietta and Metro Atlanta
Log In
770.424.1300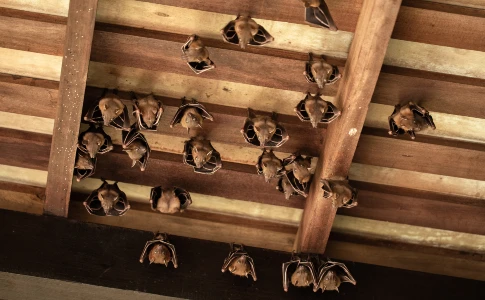 Bat Removal &
Exclusion Services
---
Dixie Exterminators provides service for bat control which includes removing the bats and exclusing or sealing the entry points. Our wildlife team specializes in exclusion to prevent bats from re-entering. We locate the roosting points where bats have got in which include, roof gaps, roof vents, and gable vents. Bats can also contaminate insulation with guano. Our services include disinfecting the exposed areas while also removing and replacing the insulation.
Bat Concerns in Marietta & Metro Atlanta
---
The primary concern involves bat colonies. A large colony is not only noisy and unsettling at dusk and dawn as swarms of bats fly in and out, but the main problem is that they leave their droppings and urine behind. With a large colony of bats, this can really add up. After a while large piles of droppings form. The waste has a foul odor and it can also grow fungal spores that people can breathe in, leading to the lung disease Histoplasmosis.
If you're located in Marietta or metro Atlanta and having trouble with bats then give us a call. We provide the services necessary to remove the bats, seal them out, and clean up the guano mess they leave behind.
What are Bats?
---
Bats are flying mammals in the order Chiroptera. The forelimbs of bats are webbed and developed as wings, making them the only mammals naturally capable of true and sustained flight. There are about 1,100 bat species worldwide, which represent about twenty percent of all classified mammal species. About seventy percent of bats are insectivores. Most of the rest are frugivores, or fruit eaters. A few species feed from animals other than insects. Bats are present throughout most of the world and perform vital ecological roles such as pollinating flowers and dispersing fruit seeds. Many tropical plant species depend entirely on bats for the distribution of their seeds.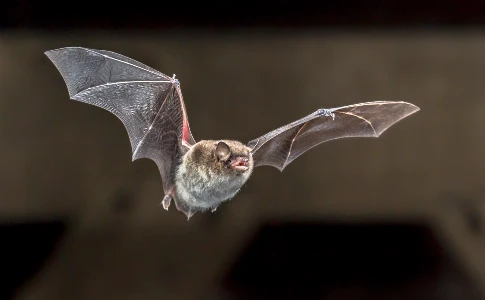 Bats Breeding Season
---
Most bats have a breeding season, which is in the spring for species living in a temperate climate. Bats may have one to three litters in a season, depending on the species and on environmental conditions such as the availability of food and roost sites. Most bats are nocturnal creatures. Their daylight hours are spent grooming, sleeping, and resting; it is during the nighttime hours that they hunt. The majority of food consumed by bats includes insects, fruits and flower nectar, vertebrates and blood. Almost three-fourths of the world's bats are insect eaters. Insects consumed by bats include both aerial insects, and ground-dwelling insects. Each bat is typically able to consume one third of its body weight in insects each night, and several hundred insects in a few hours. This means that a group of one thousand bats could eat four tons of insects each year.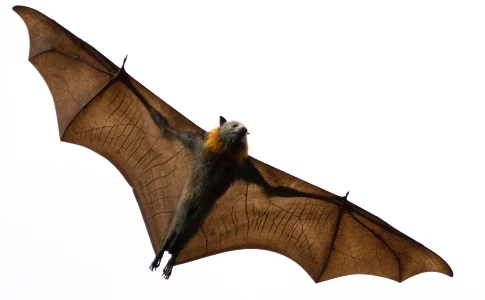 Cities We Service for Bat Removal
---
Dixie Exterminators provides bat removal services to the metro Atlanta area. We are based in Marietta and provide service to all surrounding cities. These cities include Acworth, Alpharetta, Austell, Canton, Cumming, Dallas, Dunwoody, Hiram, Holly Springs, Johns Creek, Kennesaw, Mableton, Powder springs, Roswell, Sandy Springs, Smyrna, Vinings, and Woodstock.
Contact Us for Bat Removal Services
Let us remove bats from your home. Give us a call today!
770.424.1300