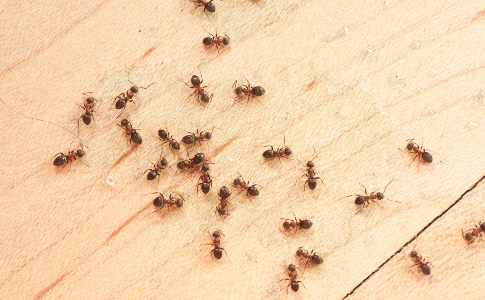 Expert

Pest Control
---
Dixie Exterminators relies on our extensive experience and knowledge of local insects to provide targeted, reliable solutions for your pest problem. With our Pest Management Program and routine treatments, you can count on a stable, pest-free environment year-round.
Pest Control
Prices
---
Quarterly
---
Starting at:
$125 / $95
Annual Contract
Callbacks Included
Up to 3000 Sqft
Four Quarterly Services
$125 Initial then $95 Quarter
One-Time
---
Starting at:
$150
No Long-term Contract
No Callbacks
Up to 3000 Sqft
Single Service
$150 One-Time
Monthly
---
Starting at:
$125 / $75
Annual Contract
Callbacks Included
Up to 3000 Sqft
Twelve Monthly Services
$125 Initial then $75 Monthly
Our Pest Control
Program
---
Our Pest Control Program protects against invading insects by creating an effective treatment barrier before they come into the house. Using professional-grade insecticide products, we establish an invisible and odorless outdoor treatment barrier that surrounds the perimeter of your home. Although you cannot see it, the treatment continues to work for you, day after day, exterminating invading insects all season long. At each service, your home will receive professional pest protection by restoring the treatment barrier.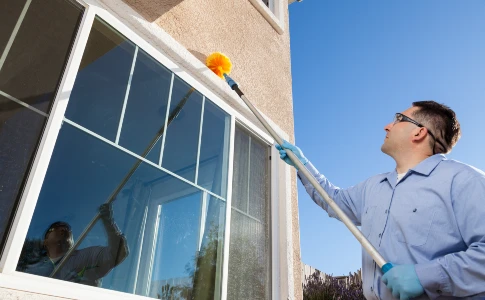 Pest Control Treatment Barrier
---
The technician treats a strip about 3 feet wide around the foundation and entry ways of your house. The foundation treatment focuses on cracks, crevices, and other hidden openings that could allow insect entry. Areas covered by ivy or other ground covers get special protection. We treat beneath the foliage because insects often hide in these moist, shaded areas. Outdoor areas where trash cans are stored, are thoroughly treated, as they are often a hideout for pests. Insects often hide beneath mulch, so these areas are thoroughly sprayed. Each outside door receives individual attention as thresholds are a common entry point for insects. When accessible, we treat around and beneath decks. These dark, protected areas are favorite breeding grounds for bugs. Window wells and crawl space vents are among the most common entry points for insects, and we thoroughly treat these areas as well as their surroundings.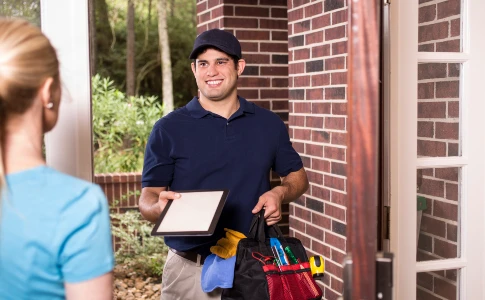 Call for
Pest Control

Service
---
If you see signs of pest activity, suspect you might be at risk, or just want to safeguard your property, please fill out the form at the top of the page to see how Dixie can help protect your home. After submitting your information, a friendly Dixie representative will be in touch. For quicker service, feel free to call us at 770-424-1300.
Professional
Exterminators
---
Pest control refers to the management of a species defined as a pest, because it is perceived to be detrimental to a person's health, the ecology, or the economy.
Pests are more than just unsightly nuisances that plague your yard, patio, or kitchen counters. Pests can also pose a real danger to your home. Pests can cause painful bites, allergic reactions, and unsanitary conditions.
To begin a new pest control service, a Dixie Exterminator will visit your property and perform a comprehensive inspection to identify trouble spots and learn the extent of the issue. We will work with you to plan a customized solution designed to suit your specific needs and circumstances. Once we decide on the right treatment solution, services are employed to quickly solve your pest problem.
By eliminating pests inside your home and building a protective treatment barrier around the foundation, we can maintain results that keep your property pest-free between services. We use effective products based on cutting-edge technology. Our experienced pest control technicians deliver routine visits throughout the year to ensure you stay protected.
Contact Us for Pest Control Services
Give us a call to schedule routine pest control services.
770.424.1300