Termite Control & Treatments
Protection from

Termite Infestations
---
Dixie specializes in protecting your home or business from termites by providing top quality treatments and inspection services at affordable costs. We rely on proven techniques and the latest in effective, targeted treatments to protect your home from termites. We specialize in exterminating current termite infestations and providing preventative treatments to protect your home for years to come. We guarantee our service and provide renewable termite damage coverage.
Termite Baiting Treatment with Sentricon
---
The Sentricon System is the most successful termite baiting system and has been proven to eliminate termite colonies. It uses an active ingredient in a cellulose matrix that termites feed on. The termite bait stations are placed evenly in-ground around your property. Termites may be active around your home and the even distribution of the stations provides targets to attract them to. Termites feed on the bait and share it with the other termites until the colony gradually exterminates.
There are benefits for the Sentricon stations being placed around the home versus traditional liquid treatments. There is no need to drill concrete foundations or apply a liquid termiticide. This would only be necessary if you have an active infestation and drilling is required to reach the termites under a slab.
More on Baits
Initial Termite
Inspection
---
At the initial termite service, a Dixie Termite Technician performs a complete inspection to identify trouble spots and gauge the extent of the issue. After inspecting the technician will put together a customized treatment plan for your property.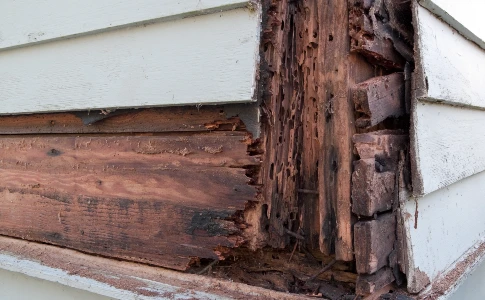 Termite Control Tips for

Outside & Inside Your Home
---
Outside
Try to keep shrubs, and other landscaping trimmed and at least 2 feet from the foundation.
Keep wooden fences, planter boxes, and other wood items at least 2 feet from the house.
Do not stack firewood and scrap lumber next to the building. If you keep firewood during the winter, then keep it raised off of the ground.
Do not let stucco or siding continue to the ground so the concrete foundation exposed. Termites can get behind stucco or siding and the exposed foundation allows an inspector to find the problem.
Inside
Keep crawl spaces and basements clear of wood debris.
Maintain good ventilation to prevent excess moisture.
Cover at least 90% of the soil in the crawl spaces with plastic poly.
Termite Control for

Marietta & Metro Atlanta
---
Dixie Exterminators is based in Marietta, Georgia and provides termite control to the metro Atlanta area. The cities we service for termite control include Acworth, Alpharetta, Atlanta, Austell, Canton, Cumming, Dallas, Dunwoody, Hiram, Holly Springs, Johns Creek, Kennesaw, Mableton, Marietta, Powder Springs, Roswell, Sandy Springs, Smyrna, Vinings, and Woodstock.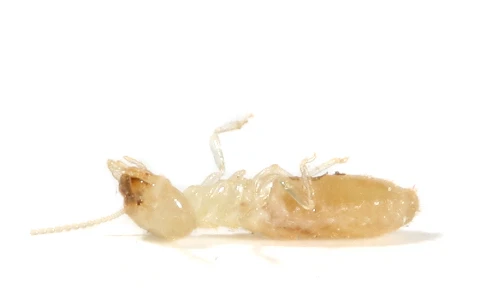 Contact Us for Termite Control & Inspection Services
Give us a call to schedule a termite inspection and receive a quote for services.
770.424.1300