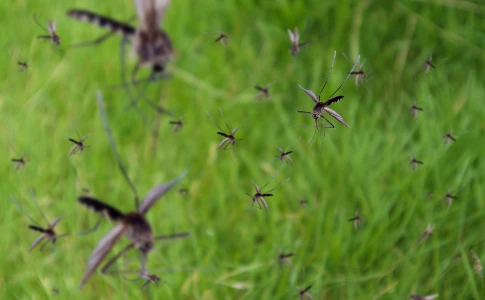 Enjoy the Outdoors without Mosquitoes
---
Everyone in Marietta and around metro Atlanta will be spending a lot of time outdoors this summer. Cooking on the grill and enjoying the great outdoors with family, friends and pets shouldn't include an annoying pest. Dixie Exterminators wants to help you and your families enjoy the great outdoors without being bitten by those aggravating mosquitoes.
Mosquito Treatment for Yards
---
Dixie's 7-month mosquito fogging program is a step-by-step approach to reduce the number of mosquitoes.
First, Dixie inspects your property to locate potential and already present breeding sites. Next, when mosquito breeding sites are located, Dixie's mosquito technician uses a localized approach so that only those areas where mosquitoes live, such as shrubs, ivy, tall grass, and shaded areas, are treated. Adulticides are applied to cut down on adult mosquitoes and larvicides are used to exterminate the young before they grow into the adult stage.
Mosquitoes in Marietta & Atlanta, Georgia
---
Marietta and metro Atlanta's summertime weather is warm and sunny, and there's nothing quite as nice as an ice cold beverage, the smell of sizzling steak on the breeze, and the company of friends and family on a Sunday afternoon. But, the same summer climate that allows this kind of scene also has a downside. The heat and humidity is a perfect breeding ground for mosquitoes. Without the proper treatment your backyard can become infested with swarms of mosquitoes.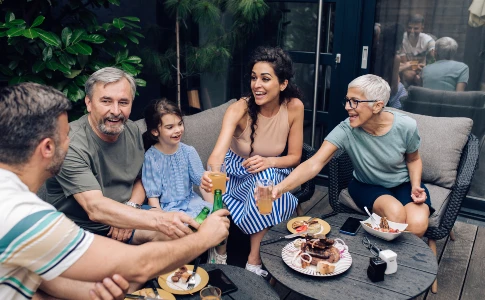 Controlling Mosquito Breeding Areas
---
Wet conditions under decks and standing water provide perfect breeding spots for mosquitoes. Clogged gutters can provide a safe haven or neglected water features will entice mosquitoes to lay their eggs there.
Mosquitoes need standing water to lay their eggs in. The egg, larvae, and pupae life stages of the mosquito live in water. Once they hatch out of the pupae then they become the annoying adult mosquitoes we all can't stand in the summer. Removing standing water and correcting drainage issues will greatly reduce mosquitoes as well as mowing your lawn regularly and keep gutters clean.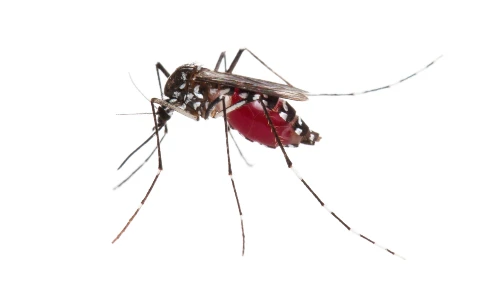 Mosquito Control for Marietta & Metro Atlanta
---
Dixie Exterminators is based in Marietta, Georgia and provides mosquito control to the metro Atlanta area. The cities we service for mosquitoes include Acworth, Alpharetta, Atlanta, Austell, Canton, Cumming, Dallas, Dunwoody, Hiram, Holly Springs, Johns Creek, Kennesaw, Mableton, Marietta, Powder springs, Roswell, Sandy Springs, Smyrna, Vinings, and Woodstock.
Contact Us for Mosquito Control Services
Give us a call to schedule routine mosquito yard treatments.
770.424.1300