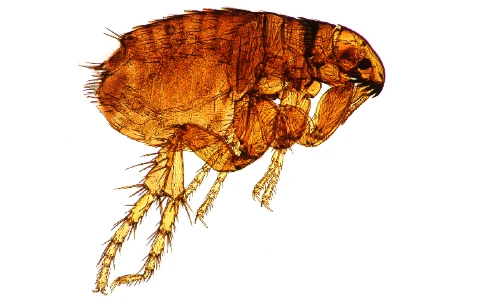 Keep Your Home Protected From Fleas
---
When it comes to dealing with fleas, it's important to hire a licensed and experienced flea exterminator professional. Each female flea lays around four to eight eggs after a meal. Because flea populations can multiply quickly, it can cause severe discomfort for pets and humans, and the fleas can spread to many areas of your home.
Professional Flea Exterminator vs
Doing it Yourself
---
Many people wonder if they should hire a flea exterminator or try to take care of the problem themselves. You might have already tried to get rid of your flea problem yourself using at-home techniques. Some of these include applying oral or topical treatments to your pets, vacuuming multiple times a day to get rid of larvae and eggs and buying flea bombs. Other methods include washing pet bedding and using an insecticide spray. Although some of these methods may work, they are not always effective. You may find yourself battling a flea infestation over and over again. For those with moderate to severe flea infestations, calling a professional flea exterminator can help prevent further infestations. The team at Dixie Exterminators can provide an effective solution that will work seamlessly throughout the life cycle of the fleas invading your home. The spray is safe for your pets and will leave a residual layer of protection that will continue killing fleas through their life cycle.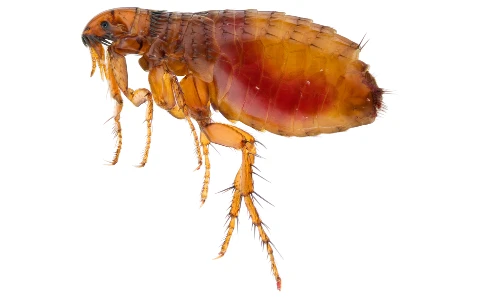 When You Should Call a Flea Exterminator
---
After a home has become infested with fleas, professional treatment by a flea exterminator is usually required to successfully eliminate the problem. Having a team of experts at hand can help you get the job done quickly and effectively. The team at Dixie Exterminators can also help prevent future flea infestations from happening.
Before deciding whether or not to call a professional flea exterminator, it's important to identify the pests that are causing discomfort in your home. For instance, if you have pets, fleas may be the ones that are causing the problem. Using a comb, carefully inspect each pet's fur. If you can see flat insects with no wings that are about 2.5mm long or black and red droppings on the animal's skin, then you might have a flea problem. Even though fleas can't fly, they can jump. If left untreated, fleas can lay eggs throughout your home. They hatch into larvae and pupae, which are about 3 to 5.2 mm long. These will be an off-white color. This is when you need the help of professional flea exterminators like Dixie Exterminators.
In North America, the most common types of flea infestations are cat fleas. These pests can affect cats, dogs, humans and any other warm-blooded animal. Their bites can cause allergic reactions and can also cause pain and inflammation. If you're worried about the presence of fleas in your home, call the professionals at Dixie Exterminators today. They have a team of flea exterminator professionals ready and willing to help you get the job done right and prevent further infestation and damage.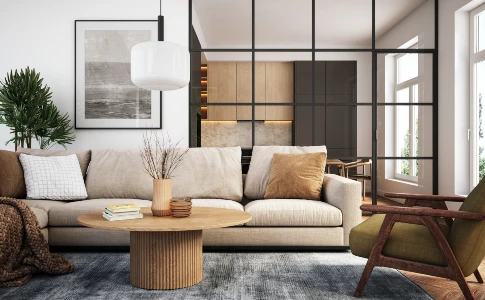 Inside Flea Extermination Treatment
---
The team at Dixie Exterminators will identify the areas where fleas are most likely to establish their breeding ground. Furniture, bedding, carpets and even cabinets can be a breeding ground for fleas. Once the team has found the problem area, they will then use their expertise to come up with a solution of eliminating the pests. How can a flea infestation happen? When a pet has fleas on them, the eggs can fall off where the animal is resting. When a cat rests on its favorite chair, it can bring fleas to that location. This is why it's important to thoroughly clean the area where the fleas are laying their eggs. Getting the carpet cleaned can also help remove the droppings and eggs that fleas leave behind.
Outside Flea Extermination Treatment
---
Outside, fleas can make crawl spaces, decks, porches, bushes and even grassy areas their home to breed and multiply. The solution for outdoor flea problems is to use a flea insecticide to treat anywhere your pets live and spend most of their time. Our technicians will help you find a solution to your outdoor flea problems.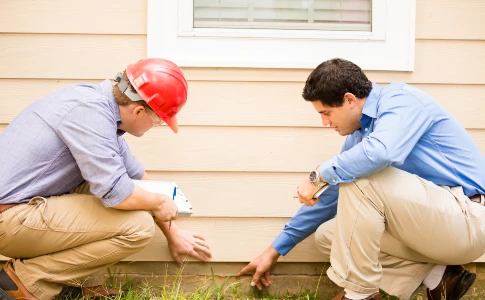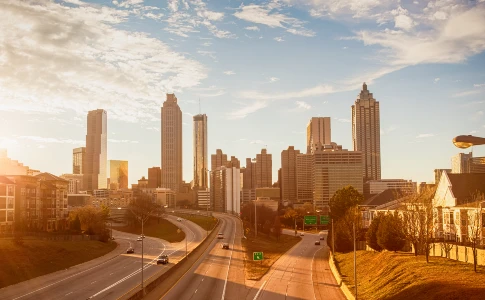 Flea Extermiantor for Marietta & Metro Atlanta
---
Dixie Exterminators is based in Marietta, Georgia and provides home flea treatments to the metro Atlanta area. The cities we service for flea control include Acworth, Alpharetta, Atlanta, Austell, Canton, Cumming, Dallas, Dunwoody, Hiram, Holly Springs, Johns Creek, Kennesaw, Mableton, Marietta, Powder springs, Roswell, Sandy Springs, Smyrna, Vinings, and Woodstock.
Contact Us for Flea Extermination Services