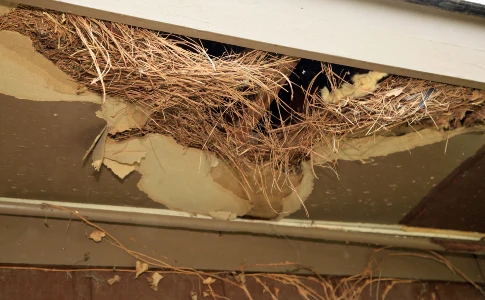 Critter Removal &
Exclusion Services
---
Dixie Exterminators provides service in critter control for rodents (rats & mice), squirrels, bats, raccoons, opossums, moles, and other nuisance animals. Our wildlife team specializes in exclusion and trapping services to protect your home from nuisance aniaml infestations. We find the entry points and chew holes where critters can get in. This can include, roof gaps, roof vents, gable vents, foundation vents, ridge vents, and crawl space openings. We will seal all potential entry ways using the best quality materials to wildlife proof your home. If necessary, we can install new insulation and remove any contaminated insulation. To complete the exclusion service we will disinfect the problem areas.
Our Approach to Pest Removal & Animal Control
---
Dixie specializes in native species, and has great respect for the environment and creatures of the region.
Given the rapid expansion of Atlanta and surrounding areas, human development has disrupted animal habitats in these locations. This inevitably causes nuisance animals and other pests to come in contact with homes. These critters can pose a threat by causing property damage and unsanitary conditions.
Dixie strives to take a thoughtful, responsible approach to critter control. We acknowledge the threat that wild animals can pose via diseases, annoying noises, and damage to property. Our wildlife technicians apply the most humane approach but also effectively deal with the problem. Sometimes a nuisance animal can be removed alive, but in some cases they must be killed to solve the problem. This is why all our technicians undergo regular, on-the-job and classroom training for quick, effective techniques designed to solve the critter control issue.
Rodent Proofing and Removal
---
Uninvited Guests? We have the solution!
Rodent proofing is a vital part of a complete rodent removal program. The objective is to close all present and potential openings which may serve as entries for critters. This means sealing or sceening building openings and vents to prevent animals from entering. It is important not to seal animals indoors until baiting, trapping and removal is completed. Our materials for rodent proofing are critter resistant, including sheet metal, heavy wire mesh, concrete, and brick and mortar. Sometimes re-infestation can occur inside critter proofed buildings through new chew holes and when doors and windows are left open.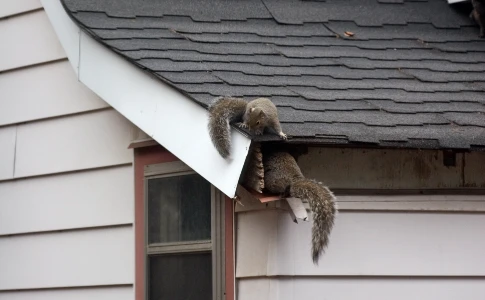 Rat & Squirrel Removal & Exclusion
---
Exclusion is the effective, long lasting method for keeping rats & squirrels out of your house. Trapping, removing, then excluding rodents is the best possible method. Vent and roof openings are often to the most common entry points. If air conditioning or other utilities are routed through aluminum gutterspouting to reach the upper floors, then we will inspect and seal these areas to be sure that squirrels and rats are not able to use these for transportation into your house. These rodents are very mobile, and it is common for squirrels and rats to enter attics by using gutter-spouts or over hanging trees to get to the roof.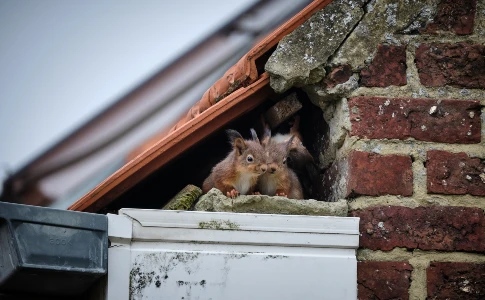 Local Animal Control Experts
---
Dixie is the local expert for humane rodent removal solutions. We guarantee the quality, care, and local know-how that's been associated with our company since we were founded in Marietta, Georgia, in 1963. Much has changed over the years, but the essence our mission remains the same. To provide customized, affordable animal control solutions for homes in the greater Atlanta area, using top-quality products, outstanding customer service, and unparalleled local expertise. In achieving our mission, we promise to use humane and effective methods, provide friendly and convenient service, and always see the job through to the end. We appreciate the opportunity to protect your home from rodent intruders.
Inspections for Wildlife, Rodents, and Critters
---
We inspect many areas around your property. Inside the attic we will inspect for sunlight around the edges, including the roof vents, gable vents, and possible roof damage. On the outside exterior we will inspect the gable vents, roof gaps, roof vents, wood damage, dryer vents, ridge vents, brick gaps, crawlspace vents, crawlspace door, foundation holes, siding gaps, siding holes, garage door corners, and dormer corners.
Our technicians can identify many pests including rats, mice, squirrels, raccoons, bats, and other critters. We inspect for droppings shape, size, and color as well as foot prints and tracks. We locate attic damage to electric cables, pvc pipes, ac ducts, and insulation including trails on top, borrows, and insulation alteration. In the crawlspace, droppings on top of the ac unit, water heather, or spread around floor as well as insulation damage, ground borrows, and water pipe damage.
Wildlife Control for Marietta & Metro Atlanta
---
Dixie Exterminators is based in Marietta, Georgia and provides wildlife control to the metro Atlanta area. The cities we service for termite removal include Acworth, Alpharetta, Atlanta, Austell, Canton, Cumming, Dallas, Dunwoody, Hiram, Holly Springs, Johns Creek, Kennesaw, Mableton, Marietta, Powder springs, Roswell, Sandy Springs, Smyrna, Vinings, and Woodstock.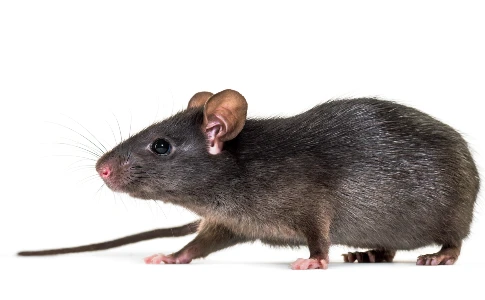 Contact Us for Wildlife Control & Removal Services
Let us remove critters from your home. Give us a call today!
770.424.1300