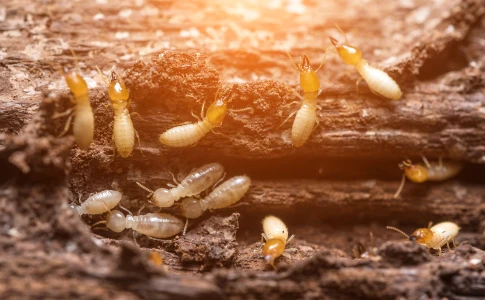 Hire a Termite Treatment Professional
---
A Termidor® termiticide/insecticide Certified Professional is a licensed pest control professional who has completed the official Termidor® training program, passed a Termidor certification exam and been officially certified by BASF to use and apply Termidor®. Only a Termidor® Certified Professional can treat your home with Termidor®.
Liquid Termite Treatments with Termidor®
---
Termidor® is a professionally applied termite defense product that is undetectable to drywood and subterranean termites. Since its introduction, millions of homes have been protected with Termidor®, making it America's #1 termite defense product.
Termidor® controls Subterranean termites, including the extremely destructive Formosan Subterranean termites, Dampwood termites and Drywood termites.
Termidor® is made from a revolutionary nonrepellent or undetectable chemical technology. In numerous trials across the United States and around the world, Termidor® has consistently proven itself to be the most effective and fastest at eliminating termites.
Termite Damage
---
There are about 2,000 known species of termites throughout the world. In the U.S., Subterranean termites, including Eastern, Western, Desert and Formosans, which build underground nests, are a concern in every state except Alaska. Subterranean termites can be extremely destructive. They can tunnel to wooden structures and share a appetite for wood and other cellulose-containing materials. Given enough time, they can cause damage and will feed on the wood until almost nothing is left.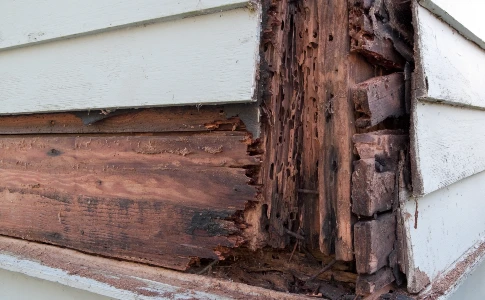 Professional Termite Treatment
---
Our Termidor® Certified Professional will apply a liquid dilution of Termidor® along the foundation walls of your home to create a continuous treatment zone. This may require drilling holes through slabs or other hard surfaces adjacent to the foundation of your home for maximum protection. Your Termidor® Certified Professional may also treat conducive or active termite areas from the interior of your home, depending on the extent of the termite infestation and damage. Depending on your situation, a minimally disruptive Termidor® treatment along the exterior perimeter of your home may be all the protection your home will need.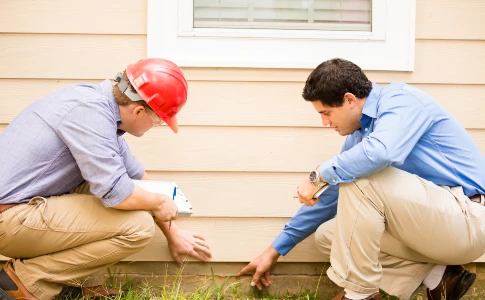 Exterminating Termites with Termidor®
---
When termites eat Termidor® treated material, they will die. But Termidor® doesn't stop there. It eliminates termites by contact as well. And since termites can't detect its presence, termites can directly ingest and contact Termidor as they go about their normal routines.
Whenever a termite ingests or touches Termidor®, it can become a carrier, transferring Termidor® to other termites it contacts. These termites, in turn, can become secondary carriers, behaving normally while they transfer Termidor® to other termites they contact and so on within the colony. Because Termidor® is slow-acting, it gives individual termites ample time to transfer it to others in the population. This unique, spiraling process is called the Transfer Effect, and its devastating results maximize the protection of your structure.
Termite Inspections
---
Regular inspections by a licensed pest professional are the best way to help ensure your home truly is, and remains, free from termites and the damage that they cause. Qualified pest professionals have the training in termite biology and behavior to identify, prevent and treat termite infestations. A Termidor® Certified Technician will perform a thorough inspection of your home to determine if, where and how termites are getting in. They can also explain how to correct any conditions in your home that invite termites.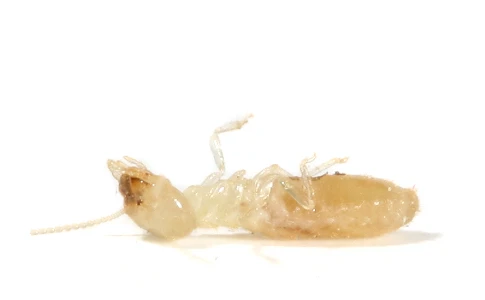 Contact Us for Termite Liquid Treatment Services
Give us a call to schedule a termite inspection and receive a quote for services.
770.424.1300