Mosquito Control
Acworth, Ga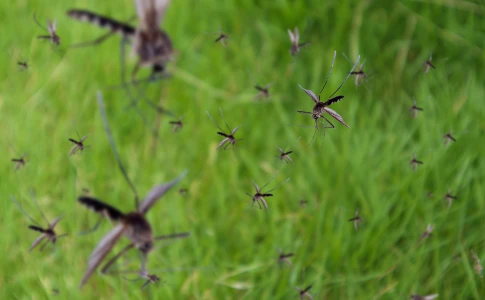 Mosquito-Free

Outdoor Fun in Acworth Without Mosquitoes
---
During the warm months of summer, it's fun to get everyone together and have a barbecue. But unfortunately, that's also when the mosquitoes show up in large numbers to wreck your party completely. Thankfully Dixie Exterminators understands this problem thoroughly and is here to assist you. You and your family matter to us. Thus we provide a variety of mosquito control services. You may expect us to collaborate with you as you develop a course of action for your treatment that includes both reactive and proactive components. In addition, we'll provide you give you with some useful tips on how you can stay safe from the mosquitoes.
Mosquito Company Near Acworth
---
You may ask yourself, "Is there a mosquito control company near me?" The answer is "Yes." Our family-run company is the best option in Acworth, Georgia, for mosquito control services such as spraying and fogging. With more than 50 years of experience, we are unrivaled in this field. You can count on us to help you to keep mosquitoes out of your yard right away since we know what we're doing.
The effort to wipe out mosquitoes in Acworth, Georgia, should be a significant one. Anyone who has ever spent the night under the stars has probably been bitten by at least one of these pesky insects. It's constant, irritating, and can turn even the best of days into ones where you'd rather stay inside your home than face the elements.
A mosquito problem in Acworth, Georgia, can be solved by contracting a professional mosquito control service. Dixie Exterminators, located in Marietta, offers multiple options for getting rid of mosquitoes. We can help you recover your yard if you're tired of spending the night indoors.
Our Mosquito

Handling Approach
---
If you are looking for mosquito control intervetions, Dixie offers a seven-month mosquito fogging program. In order to find possible nesting places on your Acworth property, Dixie Exterminators will conduct a thorough search. Our mosquito technician will use a more strategic method after identifying prime breeding and egg-laying areas. Thus, the insecticide will be applied exclusively in places where mosquitoes congregate, such as in dense vegetation and dark corners. The Larvicides prevent mosquitoes from developing into adults and reproducing, while adulticides eliminate the pests once they have emerged from their eggs.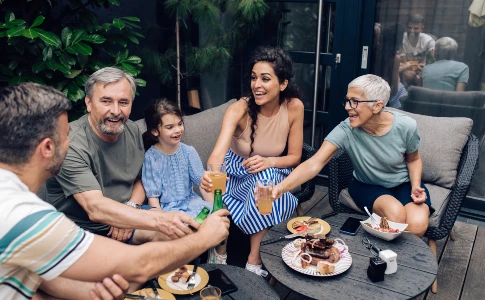 Control Mosquito
Population Growth
---
Standing water and moist decks are two of the best breeding grounds for mosquitoes. They have a tendency to concentrate in areas where there is standing water and where drains are blocked. In the still water nearby, mosquitoes' eggs begin to develop into adults. The mosquito lays its eggs in water, and the adult mosquito also spends much of its life in water.
Once a mosquito emerges from its pupal stage, it is considered an adult. If you want to reduce the number of mosquitoes, get rid of stagnant water and fix drainage problems. With that, you can stand tall and say, "I have taken measures to eliminate mosquitoes near me."
Contact Us for Acworth Services
Dixie Exterminators is dedicated to helping you enjoy the outdoors without pesky mosquitoes.
770.424.1300