Mosquito Control Alpharetta, Ga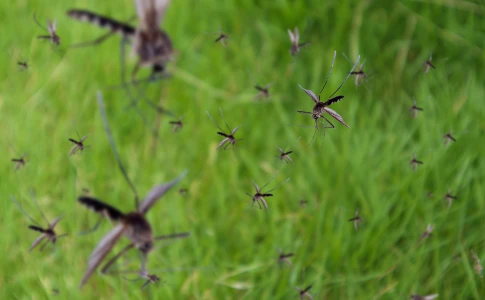 Preventative

Mosquito

Service
---
Summer is the time to fire up the grill and enjoy the great outdoors with family and friends. But it's also the time when mosquitoes come out in full force, ready to ruin your fun. Fortunately, Dixie Exterminators can help. We offer a wide range of mosquito control services to protect your family from these pesky pests. As part of your treatment plan, we will work with you to devise a strategy that incorporates both preventative and active measures. We'll also provide you with tips on how to avoid mosquito bites in the first place.
Providing Service to
Alpharetta
---
If you're looking for mosquito fogging and spraying services in Alpharetta, Georgia, look no further than our family-operated business. We have been working in this area for over 50 years and are experts. We're equipped with mosquito control knowledge and ready to help you protect your yard today.
Eliminating mosquitoes in Alpharetta, Georgia, is a significant undertaking, as it should be. If you've ever slept outside during the night, you've undoubtedly been bitten by one of these annoying pests. It never stops, it's annoying, and it can make any scenario unpleasant enough for you to want to stay inside your house for the entirety of the time that it lasts.
If you work with a mosquito control professional, you can get rid of mosquitoes in Alpharetta, Georgia. Dixie Exterminators is a Marietta mosquito company that can eliminate mosquitoes in various ways. If you're sick of going inside at night, let us assist you in reclaiming your yard.
Mosquito

Treatment Zone
---
Dixie's mosquito fogging is a seven-month program to eliminate mosquitoes from your yard.
Dixie Exterminators will search for potential nesting sites on your Alpharetta property. After determining the best places for mosquitos to lay their eggs and breed, the Dixie mosquito technician will take a more targeted approach. As a result, the insecticide will only be sprayed in areas where mosquitoes like to live, such as areas with a lot of plants and dark areas, such as bushes and ivy. Adulticides kill mosquitos after they have hatched, whereas larvicides kill mosquitos before they can lay eggs.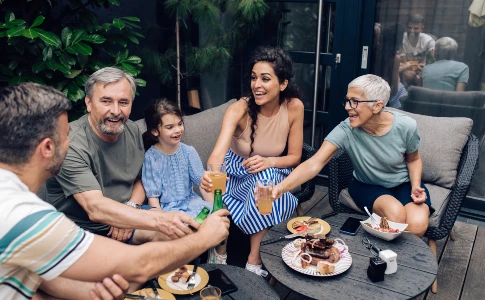 Manage the Breeding of
Mosquitoes
---
Mosquitoes are drawn to standing water and wet decks. Mosquitoes tend to congregate in places with standing water and obstructing drains. In the quiet water nearby, mosquitoes hatch their eggs. The mosquito's life cycle begins in the water as an egg and continues through the water as an adult. Mosquitoes reach adulthood as soon as they leave the pupal stage. Eliminating areas of standing water and addressing drainage problems are two of the most effective mosquito control steps that you can take to reduce the number of mosquitoes in an area near me.
Contact Us for Alpharetta Services
Give us a call to schedule routine mosquito yard treatments.
770.424.1300