Mosquito Control Atlanta, Ga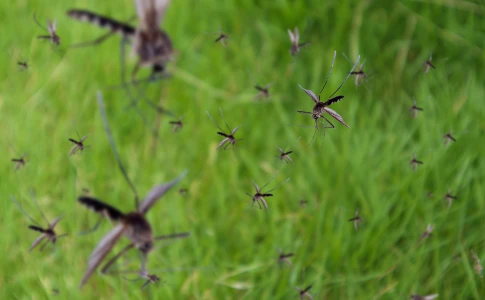 Atlanta's Outside Beauty

Without Mosquitoes
---
People across Atlanta, Georgia are making plans to enjoy their favorite outdoor activities this summer. It's a great time of year for barbecues, get-togethers, and even reading a good book in the backyard. Everyone wants to have fun, and the last thing you want is to have to deal with pesky pests. With Dixie Exterminators near me, you don't have to. We'll help you, your family and pets, and your friends spend time outdoors without worrying about annoying mosquito bites.
Servicing
Atlanta Homes
---
Our family-owned and operated mosquito control business is a leading Atlanta-based exterminator for mosquito fogging and mosquito spraying services. Dixie Exterminators has more than 50 years of experience as a neighborhood exterminator near me. Our team knows the Atlanta area like the back of our hand, and our technicians are equipped and ready to help protect your yard against pests.
Many people in Atlanta believe that mosquito control poses a big problem, and they're correct. You probably feel the same way especially when you're outside at night and these biting little creatures swarm around your yard. Don't let mosquitoes make you miserable and ruin your outdoor fun because you have to go inside to get relief.
It's good to know there's a professional exterminator specializing in mosquito control right here in Atlanta. When you hire our Georgia mosquito company, we understand how to beat those tiny invaders. Dixie Exterminators helps to keep mosquitoes at bay with several tried and true approaches and solutions.
Allow us to help you take control and take back your yard.
Mosquito

Treatment for Yards
---
Our seven-month mosquito fogging program offers a step-by-step approach designed to reduce the presence of mosquitoes.
Dixie will first come to inspect your property in Atlanta to identify potential and existing breeding spots. Next, we'll use a localized approach to treat only the areas where the mosquitoes gather. They like to live in shrubs, tall grass, ivy, and shaded places. Our technicians focus on cutting down on the adult mosquito population with adulticides. Additionally, we use larvicides to exterminate young mosquitoes prior to them reaching the stage of adulthood. Our goal is to help you achieve mosquito control once and for all.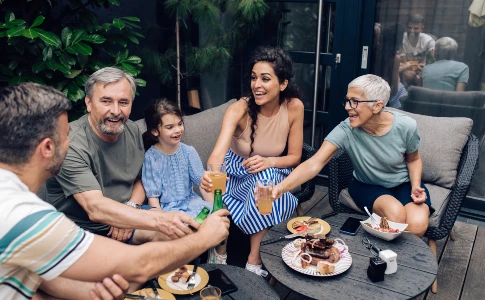 Controlling Mosquito
Breeding Areas
---
Wet conditions such as under decks and areas with standing water are also the ideal breeding spots for mosquitoes. Even clogged gutters are troublesome because they provide standing water, and mosquitoes need those conditions to lay their eggs. Gutters, for instance, provide a safe haven for mosquitoes to lay eggs. Eggs, larvae, and pupae live in water until the mosquito hatches out of the pupae. It's then an adult mosquito that can bite and be a nuisance. Remember to remove standing water, address drainage issues, mow the lawn regularly, and clean your gutters. Taking these steps goes a long way to reducing mosquitoes on your property.
Contact Us for Atlanta Services
Give us a call to schedule routine mosquito yard treatments.
770.424.1300