Mosquito Control Canton, Ga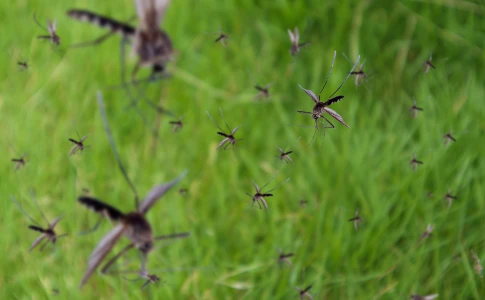 Avoid Mosquitoes &

Enjoy Outside
---
This summer, everyone in Canton will spend a lot of time outside. A bothersome insect should not be there when grilling food and having a good time outside with loved ones and pets. Let us assist you with mosquito control services. Dixie Exterminators aim to make it possible for you and your family to spend time outside without having to deal with those annoying mosquito bites.
Home
Mosquito Control

Service
---
One of Canton's top providers of mosquito fogging and spraying services is our family-run enterprise. We are experts in mosquito control with more than 50 years of experience. We are prepared to assist you in safeguarding your yard right now.
Many people consider mosquito control in Canton a major issue, and they are right. If you have ever spent any time outside at night, you probably know what it is like to be attacked by these nippy little things. It is unrelenting, stressful, and can make practically any event not only less pleasurable than it could otherwise be but also utterly terrible to the point where you are compelled to go back inside.
Fortunately, Canton mosquito control is feasible as long as you deal with a Georgia mosquito firm that knows how to repel and disperse these invasive pests. The Canton mosquito company Dixie Exterminators has successfully eradicated mosquitoes using various techniques and methods for many years.
Let us assist you in reclaiming your yard if you are sick and tired of hiding inside your home at night. Get the freedom to stay outside at night without worrying about mosquitoes' discomfort.
Outdoor

Treatments
---
Dixie Exterminators' seven-month mosquito fogging campaign is a methodical, staged strategy to lower mosquito populations.
Dixie Exterminators first look over your Canton property to look for potential and actual nesting grounds. Following the discovery of mosquito breeding locations, Dixie Exterminators' mosquito technician employs a limited strategy to exclusively treat mosquito habitats, such as shrubs, ivy, tall grass, and shaded areas. Larvicides kill mosquito larvae before they mature into adult mosquitoes. Adulticides, on the other hand, reduce the population of adult mosquitoes.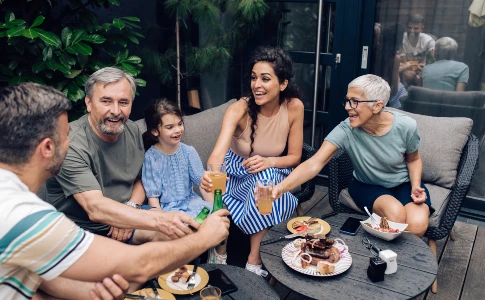 Control Mosquito
Breeding Areas
---
Most people ask, "how can I control mosquito breeding areas near me?" Standing water and moist conditions under decks provide for ideal mosquito breeding grounds. Mosquitoes can find refuge in clogged gutters, and neglected water features will tempt them to deposit their eggs there. For mosquitoes to lay their eggs, there must be standing water. The mosquito's life stages of the egg, larva, and pupa exist in water. Once they emerge from the pupae, the pesky adult mosquitoes we detest during the summer transform into them. Mosquitoes can be significantly decreased by removing standing water, fixing drainage problems, routinely mowing your lawn, and maintaining clean gutters.
Call for Service in Canton
Give us a call to schedule routine mosquito yard treatments.
770.424.1300