Mosquito Control John Creek, Ga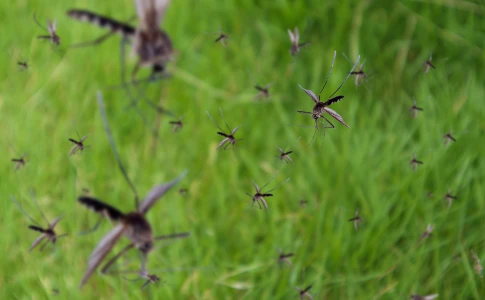 Relax Outside

Without Mosquitoes
---
During the summer in Georgia, everyone in Johns Creek is expected to spend a lot of time outside. It's important to avoid pests that can affect the enjoyment of the outdoors. Dixie Exterminators is here to help you and your family enjoy the outdoors without being bitten by mosquitoes using our mosquito control programs.
Johns Creek's Choice
Mosquito Service
---
For over 50 years, our company has been providing effective and efficient mosquito control services and fogging in Johns Creek. We're able to protect your home and garden from these pests thanks to our experience. We have everything we need to help you protect your outdoor space.
Getting rid of these pests is a big problem in Johns Creek, and it's often the reason why people feel that there is no way to rid of them. If you've ever been outside at night, you know what it's like to feel threatened by these little creatures. The way these pests attack you while trying to enjoy your outdoor time can make almost any occasion unpleasant, and it can make you feel like you're constantly being driven back inside.
Thankfully, there are effective mosquito control strategies to get rid of mosquitoes in Johns Creek, as long as you work with a company that has the necessary skills to effectively control them. For years, Dixie Exterminators has been providing effective and efficient mosquito spraying and fogging in the area.
We have multiple solutions and approaches to try. If you are exhausted from having to hide in your home each night, let us help you gain control of your yard again.
How We Will

Treat Your Yard
---
As your trusted local exterminator, we have a mosquito fogging plan that lasts for seven months. It is a multi-step approach that is guaranteed to help reduce the number of mosquitos bugging you while spending time outside.
Before we start our mosquito control services on your property, our team of experts will first inspect it to determine the potential breeding sites of the mosquitoes. Then, our technician will use a localized approach to treat the areas where the pests live. The most common areas mosquitoes reside are tall grass, shrubs, ivy, and shaded areas. These will all be treated thoroughly.
We use both adulticides and larvicides to get rid of mosquitoes. Adulticides will kill the adult mosquitoes, while the chemicals in the larvicides are used to kill the young before they can develop into adults.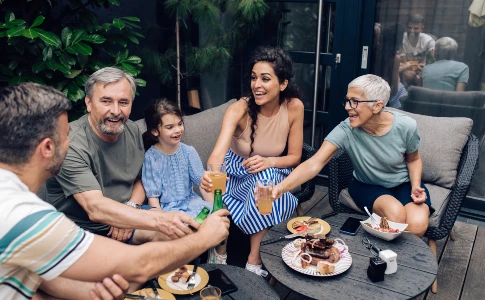 Breeding Spots
Extermination
---
The conditions under your deck and in your standing water can be ideal breeding grounds for mosquitoes. Dead or neglected water features like gutters can also attract these pests to lay their eggs.
Mosquitoes need to lay eggs in standing water. The eggs, larvae, and pupae stage of these insects live in water. Once these insects hatch out of their pupae, they become incredibly annoying adults that can't be avoided during the summer season. Getting rid of standing water, maintaining a clean and well-maintained drainage system, and obtaining mosquito control services can help prevent these pests from returning.
Connect for Service in John Creek
Give us a call to schedule routine mosquito yard treatments.
770.424.1300