Mosquito Control Powder Springs, Ga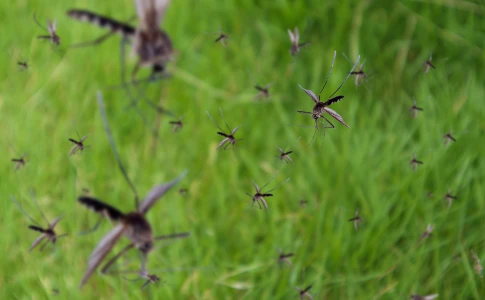 Mosquito-Free

Outdoor Relaxation
---
The climate in Powder Springs, Georgia is perfect for spending long summer and Fall evenings in your backyard. The problem is you could face a backyard of biting insects making your life a misery without our help. Here at Dixie Exterminators, we believe you should be able to spend time in your backyard without biting bugs ruining your spare time. We believe an exterminator near me with the experience and skills to free your yard from the grip of biting insects.
Routine Services in
Powder Springs
---
When you are ready to reclaim your backyard from the bugs and insects that can take over in a short time. We are a family-owned business with 60 years of experience in mosquito control in the Powder Springs area.
When you are tired of home remedies for mosquito control that do not work, we are ready to step in with our skills and experience. Your yard should be a haven from the pressures of the world. Sitting back and enjoying an evening of grilling with your friends and family should not include your guests slapping mosquitoes away. The sub-tropical climate of Georgia is a perfect breeding ground for mosquitoes and other biting insects that make it difficult for you to enjoy time in the great outdoors.
We have all spent time in backyards where itchy ankles and arms quickly become unbearable. Our company believes you should be able to spend time in your yard with mosquito control handled by our team of professionals. We can provide an exterminator near me who will help you see a significant fall in the number of mosquitoes in your backyard.
Application

Around the Home
---
Mosquito control near me does not need to fill your yard with chemicals. Instead, part of our seven-month mosquito fogging program in Powder Springs is designed to target mosquitoes of all ages. Our exterminator will set out with a thorough inspection of your property to identify problem areas where mosquitoes can survive and breed. Breeding sites can take many forms, with our trained mosquito control technicians finding all breeding sites and treating them.
Our targeted approach identifies shrubs, ivy, and tall grasses where mosquitoes live and breed. We will discuss shaded areas where mosquito control is important. In targeted areas, our Powder Spring exterminator will spray adulticide for adult mosquitoes. We will release larvicides to target young mosquitoes and limit their ability to reach adulthood.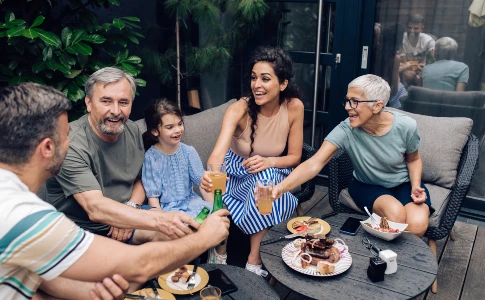 Standing Water
Removal
---
Mosquito control in Powder Springs can only be achieved when homeowners work alongside our team of experts. Yard maintenance is required to help keep the number of mosquitoes down throughout the warmer months of the year. Mowing your lawn regularly and removing trash will help to limit mosquito numbers. Standing water is one of the problems our mosquito control experts in Powder Springs see regularly. The early stages of life for a mosquito are spent in water. By removing standing water in your yard you will remove the breeding grounds mosquitoes use.
Give Us a Call for Powder Springs Services
Give us a call to schedule routine mosquito yard treatments.
770.424.1300