Mosquito Control Smyrna, Ga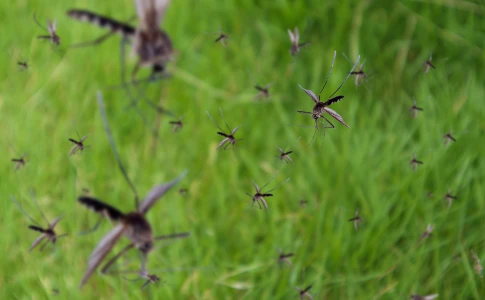 Enjoy the Outdoors

without the Bzzz
---
Summer time is an excellent season to enjoy the outdoors. Smyrna people are no exception when it comes to love for the season. It is usually a good time to bond with family and friends. However, the outdoors can be an unpleasant experience if annoying insects are buzzing around. Such insects can ruin special moments. To make sure that you have a great time even when mosquitoes around, Dixie Exterminators has provided a solution.
Delivering
Mosquito Service

to Smyrna
---
Our business has a reputation for being among the leading mosquito exterminators in Smyrna. We have been in the mosquito control business for many years. Our family has been running the business, so we understand which areas mosquitoes like to hide most. We are always ready to assist and ensure they do not ruin your summertime.
For a long time, the people of Smyrna have had to deal with the mosquito menace. Mosquito control has been a significant challenge for many people in the area. Anyone who has ever been in a mosquito-infested place knows how much they can be a nuisance. Further, mosquitoes can be downright dangerous. Not only do they carry disease, but their bites are also incredibly itchy and can lead to secondary infections. For those who enjoying camping, they can ruin a night and keep you from enjoying the beauty outside.
There is still hope however because it is possible to control the mosquito situation in Smyrna. While there are several mosquito control solutions available, the most effective way to get rid of these pests is to hire a professional exterminator. Exterminators can access potent pesticides and insecticides that quickly eliminate mosquitoes from your property. In addition, they can also offer advice on how to prevent future infestations. Here at Dixie Exterminators, we specialize in helping you eliminate these annoying creatures. If you are searching for an exterminator near you, come to Dixie Exterminators.
Make Outside

Mosquito-Free
---
At Dixie, we have a fogging mosquito control program that runs for seven months. This gives enough time to ensure we have examined all the areas mosquitoes are likely to infest.
The first step in the mosquito control process involves inspecting your property to check for possible mosquito hideouts. Next, our technicians apply the localized method to ensure they only treat areas where mosquitoes live. In our approach, we eliminate both the adult mosquitoes as well as their larvae.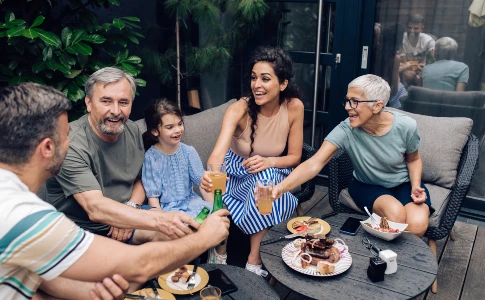 Treating
Breeding Locations
---
Mosquitoes normally lay their eggs in stagnant water, where the larvae can develop into adult mosquitoes. These can include ponds, marshes, and even puddles that have formed on the ground. As a result, standing water is often the most critical breeding ground for mosquitoes. A common question people may have is, "How can I deal with breeding areas near me?" One is by eliminating standing water. Maintaining a clean and well-organized yard can also help to eliminate potential mosquito habitats. In addition, regularly emptying birdbaths and pet bowls can also reduce the risk of mosquito breeding. By taking these simple control measures, you can help to minimize the mosquito population in your area.
Contact Us for Service in Smyrna
Give us a call to schedule routine mosquito yard treatments.
770.424.1300