Mosquito Control Woodstock, Ga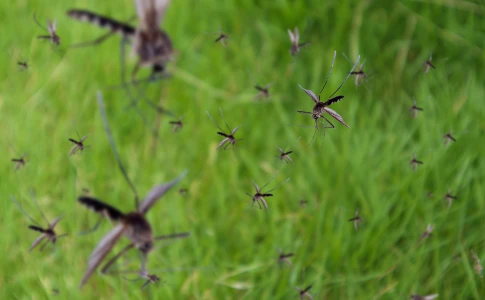 Subtract Mosquitoes

from Your Lawn
---
As summer gets closer, Woodstock residents will definitely spend more time outside. No one wants to deal with a bothersome bug when they're trying to relax outside and eat grilled meat. The goal of Dixie Exterminators is to get rid of mosquitoes so you and your family can spend more time outdoors.
Woodstock's Choice for
Mosquito Control
---
Our family-owned and operated company is one of the leading mosquito fogging and spraying service providers in Woodstock. With over 60 years of experience, we know these areas like the back of our hands. We're equipped and ready to assist you in protecting your yard right now.
There are a lot of people in Woodstock who are concerned about how to get rid of mosquitoes, and they are right to be concerned. If you've ever spent the night outside, you've probably already experienced what it's like to be attacked by some of the smaller creatures that bite. It is stressful, it never stops, and it can make almost any event not only less enjoyable than it would be otherwise, but also so terrible that you have to go back inside.
Fortunately, mosquito control in Woodstock is possible if you work with a Georgia mosquito control company that knows how to repel and keep these tiny invaders at bay. Dixie Exterminators, a Woodstock mosquito control company, has been doing just that for years with a variety of approaches and solutions on mosquito control.
Get some help from us reclaiming your outdoor space if you're sick of spending the evenings cooped up inside.
Exterior Service

Application
---
Dixie's mosquito fogging program, which lasts for 7 months, takes a gradual approach to reducing mosquito populations.
Dixie exterminator will first conduct a thorough search of your Woodstock property for existing or potential nesting areas. After identifying breeding sites, Dixie's mosquito technician takes a targeted approach, spraying only the shrubs, ivy, tall grass, and shady areas that are conducive to mosquito development. Mosquitoes can be controlled by using both adulticides, which kill adult mosquitoes, and larvicides, which kill larvae before they develop into biting adults.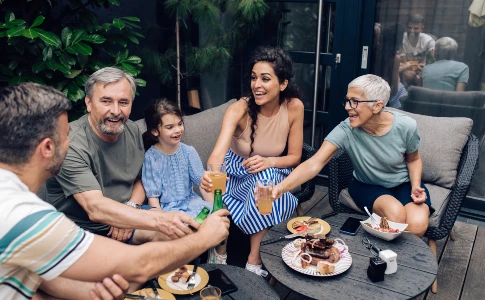 Restrict
Mosquito Breeding
---
Mosquitoes love the dampness under decks and the stagnant water there. Without proper maintenance, stagnant water from clogged gutters or other water features can become a breeding ground for mosquitoes. In order to lay their eggs, mosquitoes require a pool of stagnant water. All three stages of a mosquito's life cycle—egg, larva, and pupa—require a watery environment. Adult mosquitoes, which we all hate so much in the summer, develop from these pupae. Mosquito populations near me can be greatly reduced by mowing the lawn routinely and keeping the gutters clean, as well as by addressing any drainage issues that may exist.
Give Us a Call for Service in Woodstock
Give us a call to schedule routine mosquito yard treatments.
770.424.1300