Pest Control
Cobb County, Ga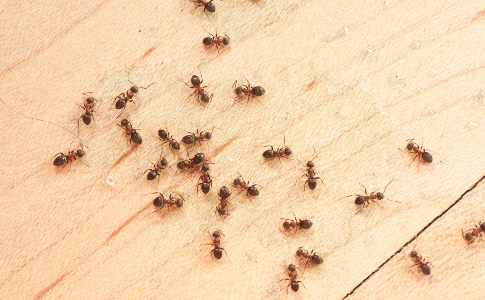 Quality Pest Control for
Cobb County
---
When eradicating pests in Cobb County, no one does it better than the pros at Dixie Exterminators. By implementing a Pest Management Program and performing regular treatments, we can provide effective, long-term relief from your insect infestation. We aim to make your house or business secure and free of pests.
Our Pest Control
Program
---
Dixie Exterminators' Pest Control Program creates a barrier between your home and pests by treating the surrounding area. Around the perimeter of your home's foundation, we will place a treatment barrier made from professional-grade pest control materials that will be undetectable and odorless. Even if you can't see the treatment zone, it's still hard at work for you, protecting you from pests in the interim. We treat the outside and reset the pesticide barrier around the foundation each time we service your home.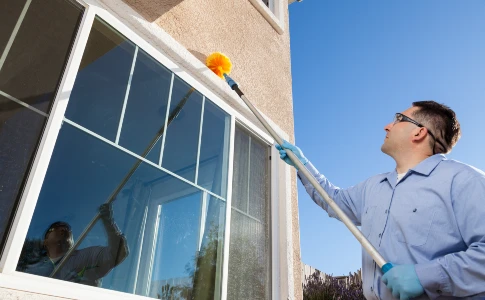 Pest Control Treatment
---
In Cobb County, Georgia, our professional exterminators treat a perimeter of about three feet wide around the exterior of your property, paying special attention to any gaps or cracks in the foundation that insects could use to gain entry. Insects frequently conceal themselves in damp, out-of-the-way places; therefore, we pay special attention to areas covered by ivy or other ground covers and treat underneath the foliage. Because they are a common hiding place for pests, areas, where trash cans are hidden by mulch are also treated. For this reason, we carefully consider how to treat every door and window that leads outside. We pay special attention to and address the spaces around and beneath decks, window wells, and unfinished crawlspace vents.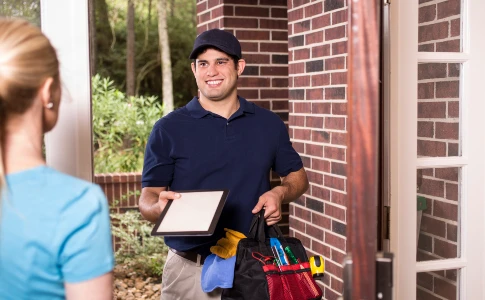 Request Service in
Cobb County
---
Get in touch with our licensed exterminators in Cobb County, Georgia, immediately if you see signs of pest activity in your home or place of business. Take a moment to fill out the form at the top of the page, and someone from the Dixie Team will get back to you as soon as possible. If you need assistance immediately, don't hesitate to contact us at 770-424-1300.
Professional Exterminators
Near You
---
Pest control refers to dealing with species that threaten human health, the environment, or the economy. Having pests in your yard, on your patio, or even on your kitchen countertops is more than just an eyesore. Your home in Cobb County, Georgia, is also at risk from pests. A pest infestation can lead to itchy bites, asthma attacks, other health problems, not to mention an unpleasant living environment.
A comprehensive examination is performed by our experienced exterminators in Cobb County, Georgia, prior to the start of any treatment in order to ascertain the full extent of a pest problem. We will talk with you to figure out precisely what you require to fix the issue. As soon as we have decided on the most effective strategy for treating your pest problem, we will immediately put our services to work to eliminate the problem.
Dixie Exterminators will come to your house regularly throughout the year to rid it of pests and create a treatment barrier around the exterior and inside of your property to keep them out. We treat patients with cutting-edge technology that has proven beneficial. We have a team of highly trained exterminators standing by to assist Cobb County residents with any pest control needs.
Reach Out for Pest Control in Cobb County, Georgia
Give us a call to schedule routine pest control services.
770.424.1300