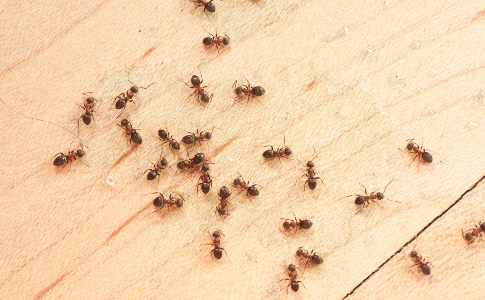 Quality Pest Control for
Decatur, Georgia
---
Dixie Exterminators provides extensive pest control services and has a long history of experience and expertise in the industry when you're looking for a reputable company near me. We can help you achieve a pest-free environment with our routine treatments and Pest Management Program.
Our Pest Control
Program
---
We stop bugs and critters in their tracks with a treatment area that is created around your property with our Pest Control Program. We rely on professional-grade pest control products and effective techniques to create an unscented barrier close to your home's foundation. The treatment zone delivers long-term results in-between services. We'll continue to visit your property with routine treatments performed to maintain the original pesticide barrier.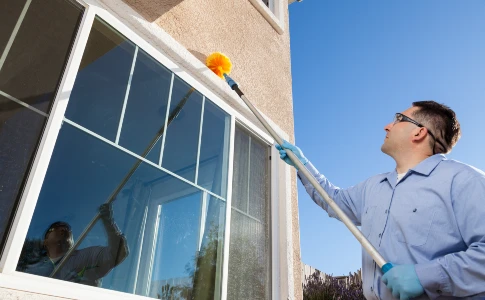 Pest Control Treatment
---
Our services are effective because our technicians treat a three-foot wide strip near your entryways and foundation. All crevices, holes, and cracks are treated to prevent insects from entering the home. Any areas where ground coverings or ivy are present get more attention. We're extremely detailed and thorough and spray under any foliage where critters are known to hide as they attempt to stay cool. You can also expect us to treat areas where garbage bins are stored or mulch is present. We even target all entryways, underneath decks, covered and dim regions, window wells, and unfinished crawlspace vents to ensure all areas that typically invite bugs are targeted.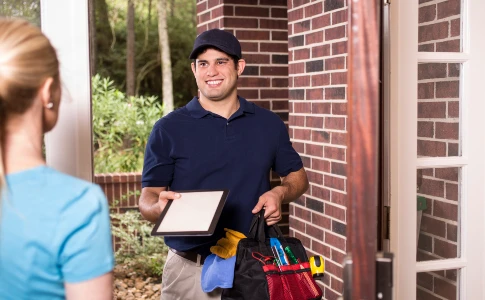 Request Service in
Decatur, GA
---
Reach out to us today if you spot any pest activity and think you may have a pest problem on your property in Decatur, Georgia. We have a form you can fill out on our website to ensure one of our technicians reaches out to you and helps you get the pest control services you need. If you're in need of immediate service, don't hesitate to contact us by calling 770-424-1300.
Professional
Exterminators Near Me
---
Pest control services serve more than one purpose and are necessary to protect residents' health, the economy, and the ecology.
Not only is it a headache to encounter different types of insects, but it can also lead to damage to your yard, kitchen, and patio. The damage can add up to thousands of dollars and can also lead to living in unsanitary conditions. Some people are prone to developing allergic reactions and suffering from painful bites.
When you schedule pest control services with Dixie Exterminators in Decatur, Georgia, we'll visit your property and will thoroughly inspect the area to determine the areas that are attracting different types of insects. We'll begin working with you to create a customized plan that targets the problems and delivers results. After we agree on the right treatment solution, you'll quickly receive the services to ensure you can eradicate your pest problem without any delays.
When we eradicate bugs in your home with our protective treatment barrier, your home stays pest-free year-round. You don't have to worry about pests returning in-between services due to the proven techniques and products we use. We rely on cutting-edge technology to give you the results you expect with each routine visit throughout the year to your home in Decatur, Georgia.
Protecting Your Decatur Home
from Termites with Sentricon
---
Dixie provides top-quality service for termite control in Decatur. The Sentricon System is a termite baiting system used to protect your home from termites. The system consists of bait stations and Sentricon bait. The Sentricon bait is placed around your home or business in the soil. The Sentricon system contains a cellulose termiticide that termites like to eat. When termites eat the bait, they transfer it around the colony eventually killing them. The system has been proven to be an effective termite control method. The colony gradually reduces in size, and the termites may not infest to your home. Our technicians have installed this system on many Decatur homes over the years, and we have seen great results. Learn more about our termite control service.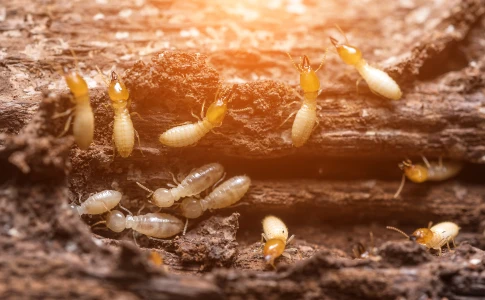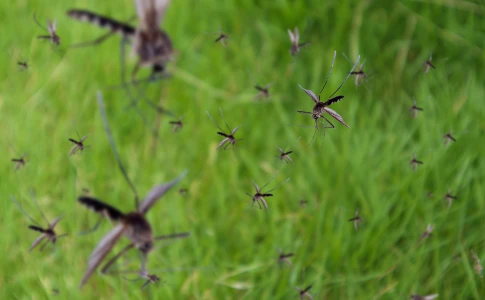 Mosquito Control for
Yards in Decatur, GA
---
Mosquitoes are a nuisance to most people. They are one of the most common pests in Decatur, Georgia. Mosquitoes carry the West Nile virus, Zika virus, and dengue fever. Dixie Exterminators can provide you with a mosquito control service that will help you keep your family protected from these pests. The 7-month mosquito fogging program will help reduce the population of mosquitoes in your yard. A localized approach is used so that only the areas that need mosquito control are treated. Dixie's mosquito technician uses adulticides to kill the adult mosquitoes and larvicides to kill the larvae. Learn more about our mosquito control service.
Decatur's Choice for
Rodent Control
---
Rodents can cause structural damage to your home by chewing through electrical wiring and other equipment. The Dixie Wildlife Technician starts with a thorough inspection of your property and will then determine which type of rodent control is best to solve your problem. Openings and rodent entry points can be sealed to prevent future infestations. After rodent proofing is performed, rodents will not be able to get back into your home through those entry points. Learn more about our rodent control service.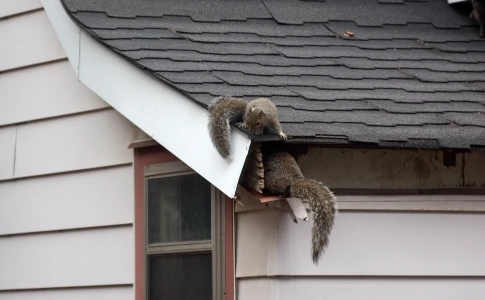 Contact Us for Pest Control Services in Decatur, Georgia
Give us a call to schedule routine pest control services.
770.424.1300