Pest Control Johns Creek, Ga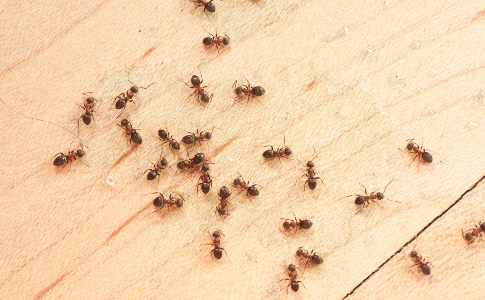 Quality Pest Control for
Johns Creek, Georgia
---
Dixie Exterminators backs our work with experience and knowledge. We are familiar with the local insects around Johns Creek, so we are able to provide a targeted treatment plan and come up with a reliable solution for your local pest problem. Through use of our routine treatments and custom-built Pest Management Program, you too can have a pest-free home or work environment.
Our Pest Control
Program
---
We here at Dixie Exterminators have a quality pest control program that is specifically designed for the insects found around Johns Creek. Using professional-grade products, we create an invisible treatment barrier between your home or work area and the outside world. It can't be seen or smelled by humans, but the treatment will continue working. It will kill insects inside the area and keep new ones from coming in. Routine treatments are key to maintaining this barrier.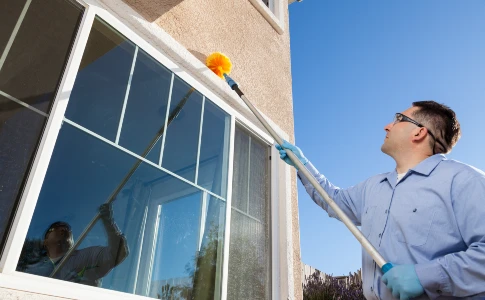 Pest Control Treatment
---
The treatment works by creating a three feet wide barrier around the foundation and entryways of a building. Our technician will pay extra attention to cracks, holes, and cervices that bugs could hide in or use to get inside the home. Area with overgrown shrubs or ivy get special attention as well. Garbage bins are another location targeted by our technicians because insects will often make them their home. In addition to the previously mentioned locations, vents, crawlspaces, and basements are also locations our technicians will treat accordingly.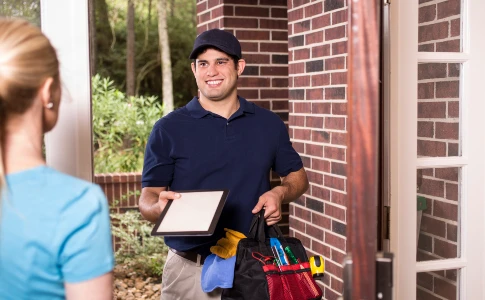 Request Service in
Johns Creek, GA
---
Whether you've seen pest activity or simply think you may have a potential problem, contact us to see what we can do. You can fill out a form on the at the top of the website or you can contact our offices at 770-424-1300.
Professional
Exterminators Near You
---
Pest control is essential because it can be detrimental to human health, the ecosystem, or even the economy. Certain bugs, like termites, can even cause irreversible damage to homes and other buildings.
Unwanted bugs are much more than an unsightly nuisance. They also pose real danger to our health and our homes here in Johns Creek, Georgia. Allergies, infection, and general unsanitary conditions are just a few of the health hazards associated with pests.
Dixie Exterminator begins each of our new pest control services by visiting the property and conducting an inspection. We identify trouble spots and get a handle on the issue. We work with each client to create a personalized treatment plan. Services will be used to quickly treat your problem, then we can set up a routine to make sure the problem doesn't happen again. You can keep bugs and other pests out long term with Dixie Exterminator.
Stop searching for "exterminators near me" and give Dixie Exterminators a call. Our experienced technicians can handle any problem. We employ cutting-edge technology to make sure we never face a job too big.
Contact Us for Pest Control Services in Johns Creek, Georgia
Give us a call to schedule routine pest control services.
770.424.1300