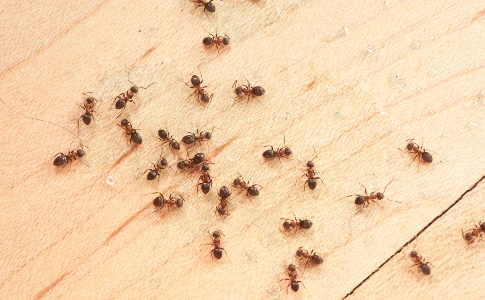 Quality Pest Control for Lawrenceville, Georgia
---
At Dixie Exterminators, we apply our expansive experience and familiarity with local insects in Lawrenceville to provide precise and dependent solutions for your pest nuisance. With our Pest Management Program and routine treatment services near me, you can rely on us for a stable, pest-free environment.
Pest Control Prices
---
Starting at:
$95
Annual Contract
Callbacks Included
Four Quarterly Services
$380 Year
Starting at:
$150
No Long-term Contract
No Callbacks
Single Service
$115 One-Time
Starting at:
$75
Annual Contract
Callbacks Included
Twelve Monthly Services
$900 Year
Our Pest Control Program
---
Our Pest Control Program is tailored to ensure the prevention of bugs from invading your house by establishing a treatment perimeter. We utilize professional-grade pest control products to provide an invisible and odorless treatment barricade around your home's foundation. Although you can't see it, the treatment area continues working by eradicating invading bugs amid services. We will give your home routine treatments to reinstate the perimeter pesticide barrier at each service visit.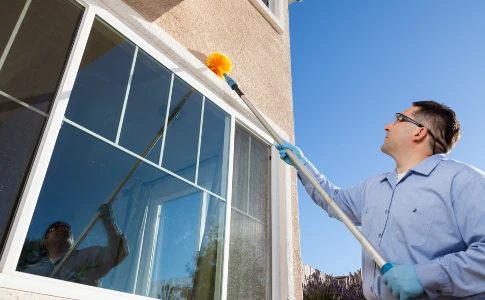 Pest Control Treatment
---
Our technicians treat a 3 feet wide strip surrounding the foundation and entrances to your home during our routine treatments. During the treatment, we focus on foundation cracks, crevices, and other holes that could allow bugs to access your home. Special attention is accorded to spots covered by ivy and other ground covers. We also treat beneath the foliage and underneath mulch since bugs usually hide in these concealed and humid areas. The other area that we dwell on is the spots where garbage bins are kept, as pests frequently hide there too. Each entryway to your home is given a special treatment consideration since they are the potential access points for pests. Our team will treat underneath and around your home's decks, as these dark and covered areas are favorite spots for bugs. The other areas that we treat thoroughly include unfinished crawlspace vents and window wells to prevent bugs from accessing the spaces in your Lawrenceville home.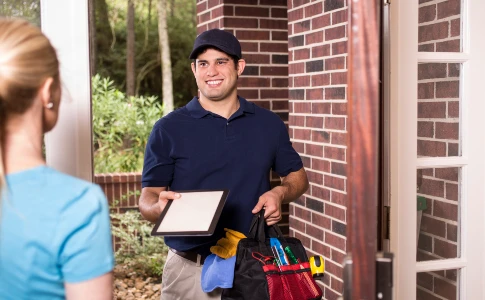 Request Service in Lawrenceville, GA
---
If you notice any signs of pest infestation and believe that you have a problem, then simply contact us to protect your property in Lawrenceville, Georgia. You can use the form at the top of this page to express your concerns, and a member of the Dixie Team will get back to you shortly. For a more immediate response, please call us on 770-424-1300.
Professional Exterminators Near Me
---
Pest control is the controlling of any species identified as a vermin since it is considered harmful to human health, the economy, and the ecology.
Pests are beyond just the unpleasant nuisances that infest your patio, yard, or indoor spaces. They pose a serious hazard to your Lawrenceville, Georgia home besides causing unsanitary conditions, allergic reactions, and painful bites.
Dixie Exterminator begins a new pest control service by visiting your property and performing a comprehensive inspection to determine the trouble spots and determine the extent of the problem. While working with you, we will plan a customized treatment solution designed to suit your specific needs and circumstances. Once we determine the appropriate treatment solution, our exterminators will work quickly to eradicate your pest problem.
When we eliminate pests from your home, we will build a protective treatment barrier around the foundation of your house. This barrier will ensure that your property remains pest-free between services. Our treatments are based on cutting-edge technology and are exceptionally effective. Our seasoned pest control technicians carry out routine visits throughout the year to ascertain that you are protected.
Contact Us for Pest Control Services in Lawrenceville, Georgia
Give us a call to schedule routine pest control services.
770.424.1300