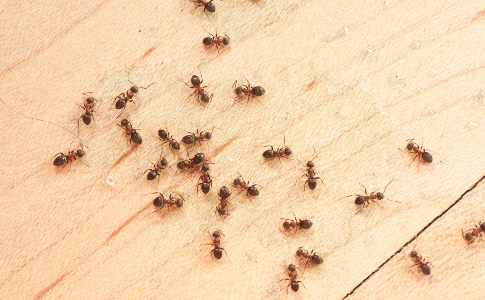 Routine Service for a

Pest-Free Home
---
Our team at Dixie Exterminators uses routine treatments and our Pest Management Program to make your environment pest-free throughout the year. Each team member brings professional knowledge about insects local to the Roswell area and extensive experience to every on-site job. With all of these pest control tools, we're able to provide the highest level of targeted extermination and reliable solutions to any pest scenario.
Outline

for Service
---
With our Pest Control Program, we create a barrier around your home that exterminates insects when they breach the perimeter. We use invisible, odorless professional-grade products that exterminate common household insects that attempts to invade your property. We also continue to provide treatments throughout the year so that the treatment barrier maintains protection.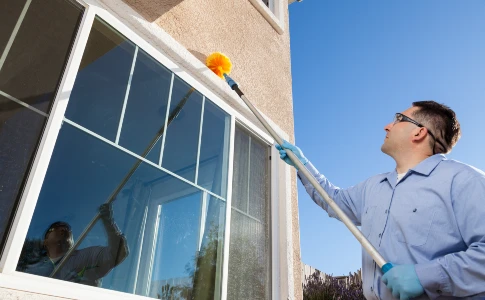 Creating a Treatment Barrier
---
When one of our experienced technicians establishes a treatment barrier around your home, we start by spraying a 3-foot strip around the entry and exit points and the foundation. Since insects often enter a home through doors and windows, we give these areas special attention. We also focus on any potential foundation access points, such as cracks and crevices and crawl space vents. We even treat any window wells located at basement windows, if applicable. Given how insects use foliage and trash cans as bridges to the surfaces of homes and breeding areas, we also pay special attention to treating areas that feature ground cover, ivy and other plants and shaded moist spots, such as under trash cans, on mulch and under decks.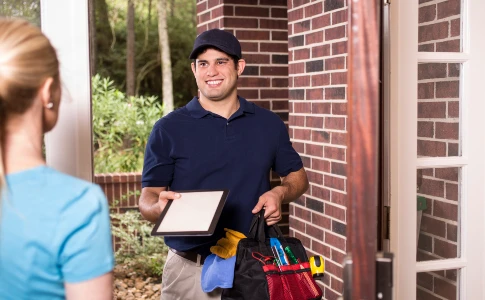 Order Service in
Roswell
---
At Dixie Exterminators, we know that the fastest way to prevent a pest infestation is with initial and follow-up extermination services. Whether you're merely concerned about preventing insect issues during an upcoming season, believe you might already have a problem and see pests activities, our technicians can provide you fast and friendly service. Please submit your information via the form at the top of this page and one of our representatives will contact you as soon as possible. Otherwise, for an immediate conversation with a member of our team about your pest control concerns, call 770-424-1300.
We're Local Pest
Experts
---
Insects do more than cause mild irritation during warm months in the form of irritating buzzing or bites while you enjoy your kitchen, patio or yard. They can cause serious allergic reactions, painful welts, and spread harmful diseases. Some insects even pose a structural threat to your home in Roswell, Georgia.
The term "pest control" describes the use of methods to manage any species that has been labeled a pest because it can harm your health or the health of your family and friends, your finances, the economy and even the environment.
As a local pest control expert, Dixie Exterminators know exactly what to do to provide pest control services that have a lasting impact in every one of these areas. If you performed an internet search for "exterminators near me" to receive quality pest control services, then you came to the right place. When one of our technicians visits your property, they perform a thorough inspection. After they've identified each and every problem, they sit down with you to customize a pest control solution designed specifically to meet your needs and preferences.
They then use effective solutions and state-of-the-art equipment to eliminate pests, establish a protective treatment barrier, retreat the perimeter barrier periodically and keep your property free of pests throughout the year. Our quick solutions and caring staff make us a trusted exterminator for Roswell, Georgia.
Sentricon:

The Ultimate Termite Protection for Homes in Roswell, Georgia
---
If you're looking for effective termite protection at a great cost, look no further than Dixie. Our reliable termite control techniques and targeted control system can get rid of the termites in your home for good. With our Sentricon System, we're able to attract termites to a special bait that can eradicate entire termite colonies successfully. Our termite control bait stations are placed evenly in the ground on your property so that termites can find them easily and feed on the bait. As termites eat and share the bait with other termites, a colony can be eventually eliminated. We'll gladly provide you with more information about how our termite control service can make your home a termite-free zone.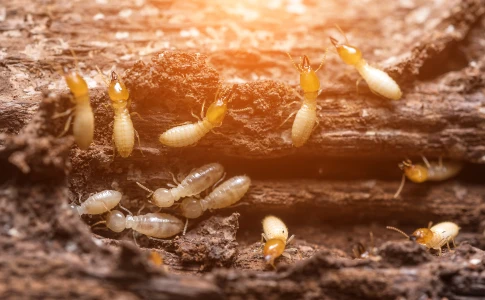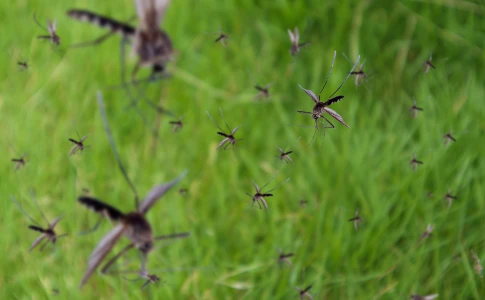 Protect Your Yard in Roswell with
Mosquito Control
---
Dixie Exterminators can give your yard in Roswell the protection that it needs so that you and your family won't have to worry about getting bitten by annoying mosquitoes. Your yard can soon be free of mosquitoes thanks to our 7-month step-by-step mosquito fogging program. After your yard has been inspected to look for current and potential mosquito breeding sites, Dixie's technicians will use a localized approach to target these areas so that only the specific breeding grounds will be treated. Whether these current or potential mosquito breeding sites are found in shrubs, ivy, tall grass or shaded areas, we can use adulticides and larvicides to exterminate adult mosquitoes and their young offspring before they grow into the adult stage. Learn more about how Dixie's mosquito control service can help you reclaim your yard from mosquitoes.
Rodent Proof

Your Home
---
To give each customer in Roswell the best rodent control service possible, a Dixie Wildlife Technician inspects a property to look for openings that are larger than one-quarter of an inch and can be used by rodents to enter the home. Rodent proofing is an essential part of rodent control, and all present and potential openings should be closed so that rats, squirrels and other rodents can't get into your home. Building details will need to be changed to keep rodents out, but it's also important to make sure that rodents aren't sealed indoors until the baiting, trapping and removal processes are finished. Contact us for more information about our rodent control service.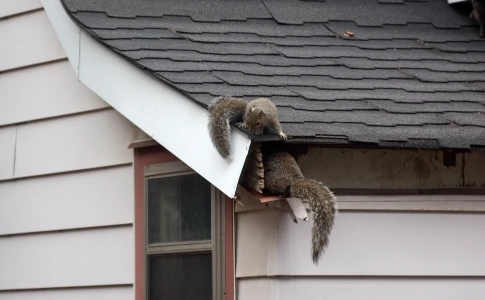 Frequently Asked Questions for
Pest Control
---
At Dixie Exterminators, Inc., our aim is to furnish you with comprehensive insights. With a legacy spanning over six decades, we've been the go-to for pest control services in Roswell and nearby locales. We've compiled a list of frequent inquiries we encounter, paired with our answers. For additional information or queries, feel free to dial 770-424-1300 or connect with us through our online form.
What are the typical charges for pest extermination?
Pest management expenses differ based on aspects such as pest type and infestation magnitude. Typically, common pests in homes might set you back between $125 and $250. Scheduled services amount to $95 quarterly or $75 monthly. It's essential to note that resolving the issue might require several sessions. A comprehensive evaluation will help discern the infestation's extent and decide the best countermeasure. Our commitment is to offer reliable guidance, transparent and equitable costs, and top-notch customer care.
Is procuring professional pest control a good investment?
Though you'll encounter an upfront expense, engaging with professional pest control can be cost-efficient over an extended period. Expert exterminators generally deliver prompt and superior results compared to do-it-yourself techniques, effectively curbing potential pricey outbreaks and damages. Numerous pest control agencies further ensure their services, covering repeat sessions without any additional fees. Allocating funds for professional pest management not only secures your resources and time but also favors the ecosystem.
How frequently should one arrange for pest management in their residence?
Pest intervention plans can be organized as singular operations or on monthly or quarterly intervals. Predominantly, experts advocate for quarterly sessions, implying a minimum of four annually, for unyielding defense against pest invasions. Should you require more clarification or wish to arrange a session, please dial 770-424-1300 or communicate with us through our online portal.
Reach Out for Pest Control in Roswell, Georgia
Give us a call to schedule routine pest control services.
770.424.1300