Termite Control
Alpharetta, Ga
Premium Outcomes

Termite Control and Management
---
Our Termite Control program offers comprehensive protection for your home against wood destroying insects, particularly subterranean termites. We initiate our service with a meticulous, free-of-charge inspection of your home's interior, exterior, as well as over and under its structure, to detect any signs of termite activity or damage. After examining your property, we will provide you with an overview of our findings and suggest the most suitable treatment option for your home. To ensure continued protection, we conduct a comprehensive re-inspection of your home every year. Moreover, our termite guarantee assures you of complete peace of mind by covering retreatment and repair of any new damage to the structure and contents of your home.
Establishing a Treatment Zone with Sentricon
---
The Sentricon System is the most effective termite baiting system and has been verified to eradicate termite colonies. It employs an active ingredient in a cellulose matrix that termites consume. The termite bait stations are equally distributed in-ground across your property. Termites may be active around your residence, and the evenly distributed stations provide targets to entice them. The termites eat the bait and disseminate it to the rest of the colony, progressively exterminating it.
Placing the Sentricon stations around the home instead of traditional liquid treatments has several advantages. Drilling into concrete foundations or employing a liquid termiticide is unnecessary. Only if you have an active infestation and drilling is necessary to access the termites under a slab would this be necessary.
Conducting Termite Inspections
for Alpharetta Homes
---
Dixie Termite's termite control services provide a comprehensive inspection to identify problematic areas and evaluate the severity of the infestation. An expert will examine your home and create an individualized treatment strategy based on their discoveries.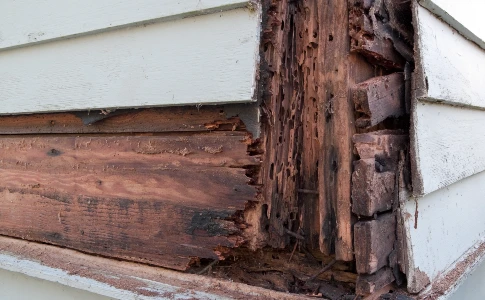 The Sentricon System as a
Termite Control Method
---
In Alpharetta, Georgia, Dixie provides affordable termite inspections and treatments that can keep your property safe from these damaging pests. With the use of advanced technology and proven techniques, we will protect your home from termites. We have a wealth of experience in eradicating existing termite infestations and preventing future ones with preventive measures. If your home suffers termite damage, we will cover the costs and offer a renewal policy at no extra charge to you.
The Most Exceptional Termite Control
Specialists in Your Area
---
The citizens of Alpharetta can depend on us for efficient termite management with a pest controller and other techniques. Furthermore, we serve the areas of Cobb, Fulton, Cherokee, and Bartow counties. Give us a chance if you need excellent termite eradication in your vicinity.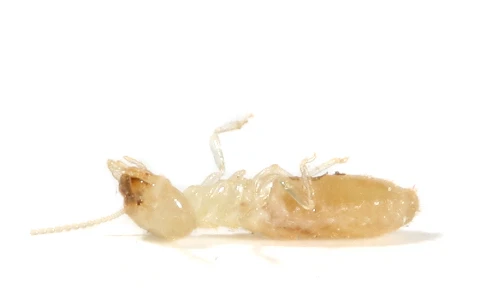 Contact us now for our professional termite inspection and control services.
Give us a call to schedule a termite inspection and receive an estimate.
770.424.1300