Termite Control
Atlanta, Ga
Get Top-Quality

Termite Control
---
We protect your home from a variety of wood-damaging insects such as termites and their subterranean varieties. The first step is an inspection of your property, both inside and out, over and under to identify damage or activity caused by termites. When the inspection is complete, we'll go over the data and let you know what the best treatment options are for your property. Each following year, we can perform a complete reinspection to make sure that your home is continually protected from termites. You'll also have peace of mind thanks to our termite control guarantee. This includes dealing with any new damage that termites cause to the structure and the contents within your home.
Protect Your Home with a Sentricon Treatment Zone
---
The Sentricon System has a proven track record when it comes to baiting and eliminating termite colonies. This is because of the active ingredient that it uses, which is a cellulose matrix that termites eat. These bait stations are distributed around your property in-ground for maximum effect. Since termites may be active at any location around your him, this even spread will be sure to attract them from any location. Once the termites eat the bait and give some of the rest of their colony, they will gradually die out.
There are also other benefits that come with the Sentricon distribution system over liquid termite treatments. For one thing, you don't have to drill into the concrete foundations of your home to use it for the most part. Drilling is only needed if there is an infestation located directly underneath a concrete slab that can't be reached by other means which is unlikely.
Atlanta, Georgia Home Termite
Exterminator Specialists
---
Our termite control services cover the Atlanta area and beyond and begin by sending a trained technician to perform a thorough inspection of your property to get an accurate understanding of the extent of the infestation. Once this is complete, the technician will recommend a treatment plan that is customized for your unique situation.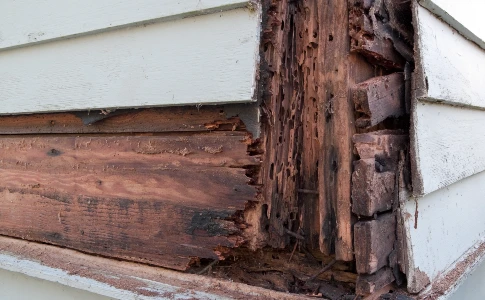 Preventative Termite Treatments with the
Sentricon System
---
We take pride in serving the Atlanta area and beyond by protecting your home from termites and providing you with both inspection and treatment services at a price you can afford. All of our techniques are proven to work and form a targeted system that keeps your home safe from termite infestations. Our goal is not only to get rid of your current infestation, but to prevent new infestations from harming your home so that it is protected in the coming years. All of our services are guaranteed and we can provide you with coverage for termite damage that is renewable.
Professoinal Termite Extermination
Near You
---
Our termite control services are primarily located in the Atlanta, Georgia area. However, our exterminators also operate outside the Atlanta area in key counties such as Bartow, Fulton, Cobb, and Cherokee. If you need a termite exterminator in any of these locations and are tired of searching up terms like "termite control near me," be sure to contact us today. We're always happy to help.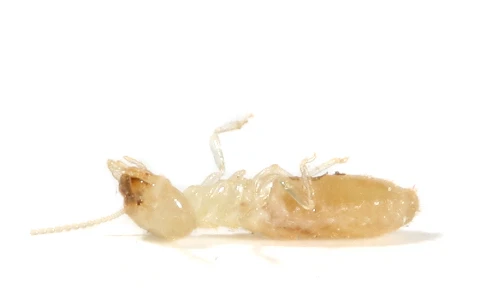 Connect for Termite Control in Atlanta
Give us a call to schedule a termite service and receive a quote.
770.424.1300