Termite Control
Brookhaven, Ga
Exceptional Effects

Termite Control and Management
---
The Termite Control program we offer is a comprehensive protection plan for your home against wood destroying insects, specifically subterranean termites. Our service begins with a meticulous inspection of your home's interior, exterior, and structure, both above and below ground, at no cost to you. Our objective is to identify any termite activity or damage. Once we have completed our assessment, we will provide you with an overview of our findings and recommend the most suitable treatment option for your home. We conduct a thorough re-inspection of your home annually to ensure continuous protection. In addition, our termite guarantee gives you complete peace of mind by covering retreatment and repair costs for any new damage to your home's structure and contents.
Sentricon Implementation for Treatment Area
---
The Sentricon System is the most efficient termite baiting solution and has been proven to eliminate termite colonies. It utilizes an active component in a cellulose framework that termites consume. The termite bait stations are uniformly dispersed in-ground throughout your property. Termites may be active around your dwelling, and the evenly distributed stations provide attractive targets for them. The termites consume the bait and then distribute it to the rest of the colony, progressively eradicating it.
There are several benefits to placing Sentricon stations around the home instead of conventional liquid treatments. Drilling into concrete foundations or employing a liquid termiticide is unnecessary. This would only be necessary if you have an active infestation and drilling is required to access the termites under a slab.
Brookhaven Homeowners Get
Comprehensive Termite Inspections
---
The termite control services offered by Dixie Termite involve an extensive examination to locate areas of concern and determine the extent of the infestation. A specialist will inspect your residence and devise a tailored treatment plan based on their observations.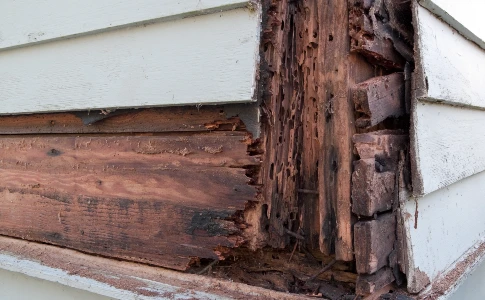 Utilizing the Sentricon System to
Control Termites
---
With Dixie's reasonably priced termite inspections and treatments in Brookhaven, Georgia, you can ensure that your property is safeguarded against these destructive pests. Our use of cutting-edge technology and tried-and-true methods will protect your home from termites. Our experts specialize in eliminating current termite invasions and preventing future ones with preventive solutions. If your home experiences termite damage, we will cover the expenses and provide a renewal policy at no additional cost.
Your Nearby Termite Control Authorities
with Unmatched Expertise
---
The inhabitants of Brookhaven can trust us for successful termite elimination with an insect exterminator and other methodologies. Moreover, we encompass the counties of Cobb, Fulton, Cherokee, and Bartow. Consider us if you need top-notch termite removal services nearby.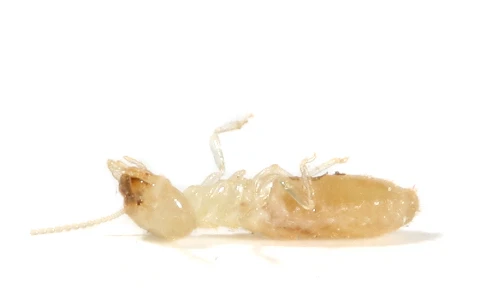 Reach out to us to schedule your termite inspection and control services.
Contact us today to schedule a termite control service and obtain a price quote.
770.424.1300