Termite Control
Douglasville, Ga
Secure Premium Quality

Termite Control
---
As Dixie Exterminators, we take pride in protecting your home from various wood-munching insects, such as subterranean termites. Our initial step is to carry out an extensive examination of your property, both indoors and outdoors, above and below ground, to identify any termite activity or damage. After the assessment, we will analyze the results and suggest the most suitable treatment options for your property. We offer a comprehensive yearly re-examination to ensure that your home remains safeguarded against termites. Furthermore, our termite control guarantee assures your peace of mind by covering any recent damage caused by termites to your home's framework and contents.
Guard your home against termite infestations with Sentricon
---
The Sentricon System is a proven method for attracting and eliminating termite colonies. This is achieved by its active ingredient, a cellulose matrix that termites feed on. These bait stations are placed in-ground around your property for maximum efficiency. As termites may be present in any location around your home, the evenly distributed stations will attract them from any direction. Once the termites consume the bait and distribute it to their colony, they will eventually be eradicated.
The Sentricon distribution system has several other benefits compared to liquid termite treatments. One of these is that drilling into the concrete foundations of your home is usually unnecessary. Drilling is only required in rare cases where an infestation is located directly underneath a concrete slab that cannot be accessed by other means.
Effective Home
Termite Control

in Douglasville, Georgia
---
Covering the Douglasville area and beyond, our termite eradication services start with a skilled technician visiting your property to conduct a thorough inspection to determine the extent of the termite infestation. After the inspection, the technician will propose a customized treatment plan that suits your specific needs.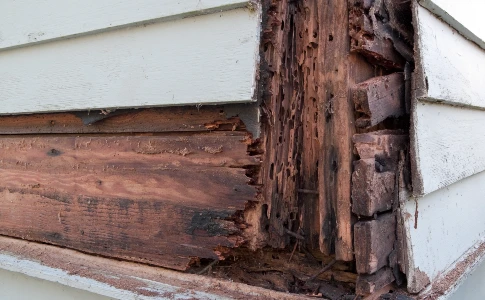 Protect your home from termites with the
Sentricon System
---
Our aim is to safeguard your home from termite infestations while providing you with cost-effective inspection and treatment services throughout Douglasville and beyond. Our targeted techniques have a proven track record in preventing termites from harming your home. Our focus is not just on eradicating your current infestation but also on preventing future ones so that your home remains protected. Our services come with a guarantee, and we can provide you with renewable coverage for termite damage.
Find
professional termite exterminators

in your area
---
At Dixie Exterminators, we provide termite control services primarily in the Douglasville, Georgia area. We also serve other counties such as Bartow, Fulton, Cobb, and Cherokee. If you're looking for a termite exterminator in any of these locations and don't want to waste time searching for "termite control near me", contact us right away. We're happy to help.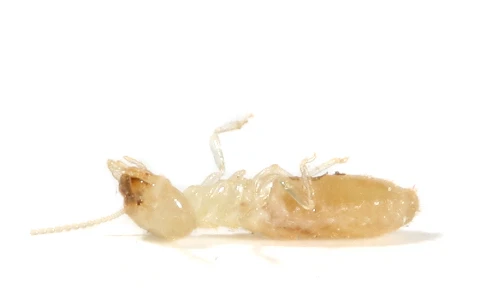 Contact us now for reliable termite control services in Douglasville
Get in touch with us to book a termite service and obtain a quote.
770.424.1300