Termite Control
Fulton County, Ga
Highest Quality

Termite Control
---
At Dixie Exterminators, we take the initiative to protect your home against various wood-chomping insects, specifically subterranean termites. Our first course of action is to perform a careful examination of your property, both inside and outside, above and below ground, to identify any termite activity or damage. After the assessment, we will provide an overview of the findings and suggest the most appropriate treatment option for your property. We offer a comprehensive yearly re-examination to ensure that your home remains secure against termites. Additionally, our termite control guarantee ensures your peace of mind by covering any recent damage caused by termites to your home's framework and contents.
Defend your residence from termites with Sentricon
---
The Sentricon System is a successful method for baiting and eliminating termite colonies. This is due to the active ingredient it employs - a cellulose framework that termites consume. These bait stations are uniformly buried in-ground across your property for maximum impact. Since termites may be present at any location around your home, this even distribution ensures that they are attracted to it from any direction. Once termites consume the bait and share it with their colony, they will eventually be exterminated.
The Sentricon distribution system provides several benefits compared to liquid termite treatments. One of the advantages is that you do not need to drill into the concrete foundations of your home in most cases. Drilling is only required in rare instances where an infestation is located directly underneath a concrete slab that cannot be accessed by other means.
Affordable
Termite Extermination

for Homes in Fulton County, Georgia
---
We cover the greater Fulton County area with our termite control services and start with a thorough property inspection by an experienced technician to gauge the extent of the termite infestation. Based on this assessment, the technician will propose a personalized treatment plan.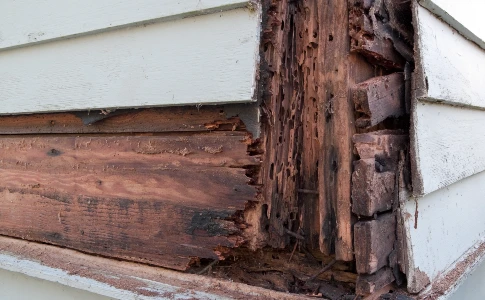 Safeguard Your Home with the
Sentricon System
---
We are committed to protecting your home from termite infestations and providing you with inspection and treatment services that are affordable and effective in Fulton County and the surrounding areas. Our comprehensive system of proven techniques is designed to keep termites at bay. Our goal is to not only eradicate your current infestation but also to prevent future ones from causing damage. Our services are guaranteed, and we offer renewable coverage for termite damage.
Skilled Termite Specialists
Near You
---
Our termite control services are primarily focused on the Fulton County, Georgia area, but we also serve other counties like Bartow, Fulton, Cobb, and Cherokee. If you need a termite exterminator in any of these regions and don't want to waste time searching for "termite control near me", contact us today. We are always happy to assist you.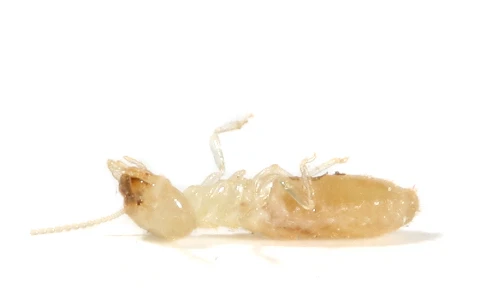 Don't let termites ruin your home
Contact us to arrange a termite service and obtain a pricing estimate.
770.424.1300