Termite Control
Johns Creek, Ga
Attain Top

Termite Control
---
As Dixie Exterminators, we are committed to protecting your home from various wood-consuming insects, particularly subterranean termites. Our first step is to conduct a thorough inspection of your property, both inside and outside, above and below ground, to detect any signs of termite activity or damage. After the inspection, we will provide a summary of the results and suggest the most appropriate treatment option for your property. We offer a comprehensive yearly re-examination to ensure that your home remains protected from termites. Our termite control guarantee assures your complete peace from termites.
Ensure your peace of mind with our proven Sentricon treatment zone
---
The Sentricon System has a proven success rate when it comes to attracting and eliminating termite colonies. This is achieved through its active ingredient - a cellulose framework that termites eat. These bait stations are strategically buried in-ground around your estate for maximum efficiency. Since termites may be active at any location around your home, this even distribution ensures that they are attracted to it from any direction. Once the termites eat the bait and distribute it to their colony, they will eventually die out.
The Sentricon distribution system has a variety of benefits over liquid termite treatments. One of these is that you do not typically need to drill into the concrete foundations of your home to use it. Drilling is only necessary in exceptional cases where an infestation is located directly underneath a concrete slab that cannot be accessed by other means.
Trust Our Johns Creek, Georgia
Home Termite Exterminators
---
We offer termite management solutions throughout the Johns Creek region and beyond, starting with a comprehensive examination of your property by a skilled technician to accurately determine the severity of the infestation. Based on this assessment, the technician will recommend a personalized treatment plan.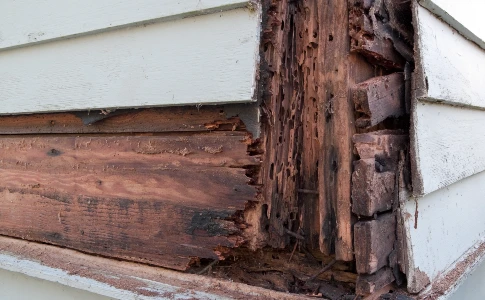 Preventative Termite Treatments Using the
Sentricon System
---
We take pride in safeguarding your home from termite infestations and providing you with affordable inspection and treatment services throughout Johns Creek and the surrounding areas. Our comprehensive system of proven techniques is designed to prevent termites from causing damage. Our goal is to not only eradicate your current infestation but also to prevent future ones from harming your home. Our services come with a guarantee, and we offer renewable coverage for termite damage.
Termite extermination

services in your neighborhood
---
At Dixie Exterminators, our termite control services are mainly focused on the Johns Creek, Georgia region. Nevertheless, our exterminators also serve other counties like Bartow, Fulton, Cobb, and Cherokee. If you need a termite exterminator in any of these places and don't want to waste time searching for "termite control near me", get in touch with us now. We're always happy to assist you.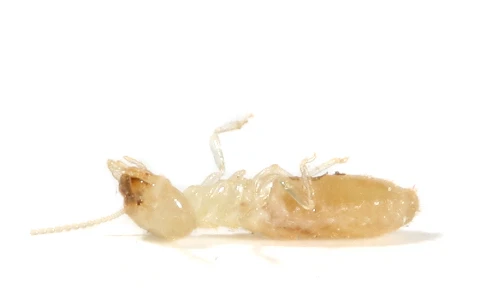 Keep your home safe from termites
Get in contact with us to book a termite service and receive a cost estimate.
770.424.1300