Termite Control
Mableton, Ga
Receive Exceptional Termite Control Services
---
Our top priority is safeguarding your residence against a wide range of wood-dwelling pests, including termites and their subterranean counterparts. Our meticulous approach commences with a thorough assessment of your property, encompassing every nook and cranny, both indoors and outdoors, to detect any signs of termite-induced damage or activity. Upon completion of the inspection, we will meticulously analyze the gathered data and present you with optimal treatment solutions tailored to your property's needs. Additionally, our commitment extends beyond the initial treatment, as we offer comprehensive annual reinspections to ensure that your home remains continuously shielded from termites. With our termite control guarantee, you can experience complete peace of mind, knowing that we will address any fresh damage inflicted by termites on your home's structure and its contents.
Safeguard Your Residence with a Sentricon Treatment Zone
---
The Sentricon System boasts an impressive track record in baiting and eradicating termite colonies. Its effectiveness lies in the active ingredient—a cellulose matrix that tempts and entices termites to devour it. These bait stations are strategically positioned around your property, nestled in the ground for optimal impact. Given that termites can lurk in any corner of your abode, this well-distributed approach ensures their attraction from every direction. As the termites consume the bait and subsequently infect the rest of their colony, their numbers will gradually dwindle.
Additionally, the Sentricon distribution system offers various advantages compared to liquid termite treatments. Firstly, you can largely avoid drilling into the concrete foundations of your home. Drilling is only necessary if there happens to be an infestation directly beneath a concrete slab, which is an unlikely scenario.
Specialists in Termite Extermination for Mableton, Georgia Homes
---
We specialize in exterminating termites in Mableton, Georgia and surrounding areas. Our dedicated team of experts begins by dispatching a trained technician to conduct a comprehensive inspection of your property, assessing the extent of the infestation accurately. Based on the findings, our technician will provide you with a personalized treatment plan tailored to your specific situation.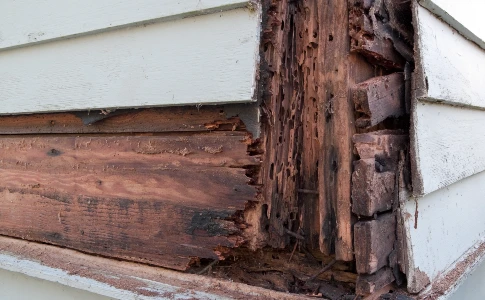 Advanced Termite Protection with the Sentricon System
---
As Termite Exterminator Specialists, we take great pride in safeguarding homes in the Mableton area and beyond from termite damage. Our affordable services include thorough inspections and effective treatments. Using proven techniques, we employ a targeted system that ensures your home remains secure against termite infestations. Our objective is not only to eliminate your current problem but also to prevent future infestations, providing long-term protection for your home. With our guaranteed services, you can also opt for renewable coverage against termite damage.
Expert Termite Extermination Services Near You
---
Our premier termite control services primarily cover the Mableton, Georgia region. However, our skilled exterminators also serve various counties, including Bartow, Fulton, Cobb, and Cherokee, extending beyond Mableton. If you're tired of searching for "termite control near me" in these locations, look no further and contact us today. We are dedicated to providing prompt assistance.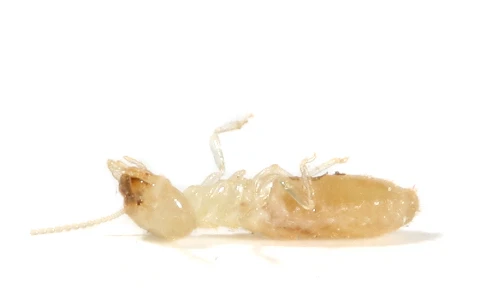 Contact Us for Reliable Termite Control in Mableton
For scheduling a termite service and receiving a detailed quote, simply give us a call. Our professional team is ready to assist you in Mableton and surrounding areas, ensuring effective termite control for your peace of mind.
770.424.1300