Termite Control
Marietta, Ga
Our
Termite Control

Program
---
A Termite Control Program is a process that aims to find and eliminate any termite infestation. Our technicians will begin by inspecting your property and will finish by providing you with a detailed report on the inspection results. We can handle all types of termite control needs in Marietta, GA, as we provide pest control services across the metro area. Our goal is to provide a free estimate, so you can see whether we are the company to help you with your termite control needs.
Baiting with Sentricon in Marietta, Georgia
---
The Sentricon system is the most efficient bait system and has been proven to control termite colonies. It uses an active substance in a cellulose matrix from which termites feed. Termite bait stations are located uniformly in the ground around your property. Termites can be active around your home and regular distribution of stations provides targets for attraction. The termites feed on the bait and share it with the other termites until the gradual extermination of the colony.
Initial Termite
Inspection
---
We provide the initial inspection to find the source of any termite infestation. We will inspect your property and will provide a written report on the findings. Our report will include advice based on our inspection and recommendations on how to proceed with treating your termite infestation.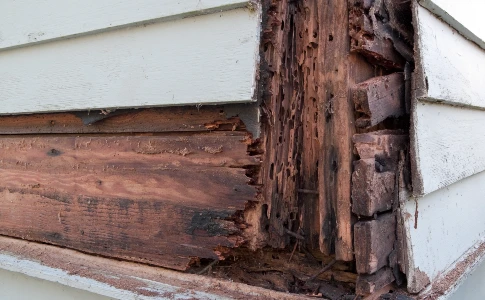 Protection from
Termite Infestations

in Marietta, Ga
---
Our team of licensed exterminators can provide you with a program that will protect your home from termite infestation. Our technicians will inspect your property and provide a written report on the findings.
Termite Control
Near You
---
We offer termite control services to residents of Marietta. We also serve Cobb, Cherokee, and Bartow counties. If you're looking for the best termite control near me in the area then check us out.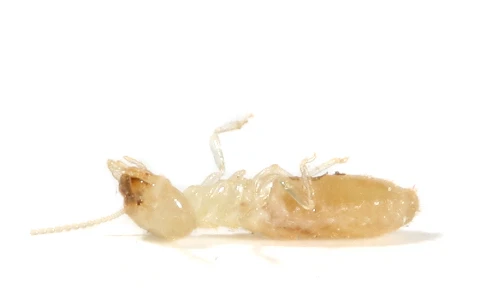 Termite Control
Frequently Asked Questions
---
Welcome to our comprehensive Termites Control FAQ page. We understand the importance and urgency of termite elimination in the home, and our mission is to provide you with the best solutions for your termite control problem. At Dixie Exterminators, Inc., we are committed to providing our clients with the latest and most effective termite control and treatment methods.
We employ the latest technologies and proven techniques to handle pests and termites, ensuring that your home is safe and secure. Don't hesitate to contact us if you have any queries or want to learn more about our solutions. As one of the most experienced providers of termite control solutions, we have gathered the most frequently asked questions and compiled the answers to these questions in this FAQ section.
What Is The Most Effective Treatment For Termites?
The most effective treatment for termites depends on the species and location of the infestation. In most cases, termite control involves a combination of chemical and physical methods, such as baiting and soil treatments.
Baiting is the most commonly used termite control method, as it can be applied without causing any disruption to the surrounding surfaces and structures. The bait contains an insecticide that is lethal to termites and is used to kill the existing pest population.
Do Termites Come Back After Treatment?
Unfortunately, termites can come back after treatment. As effective as chemical and physical treatments are, they are only sometimes 100% effective. There is a risk that termites may survive the initial treatment and re-infest the building again. To reduce the chances of re-infestation is important to maintain good termite control practices and regularly inspect for signs of activity.
Can I Control Termites Myself?
In most cases, employing a professional pest control company's services is recommended to control termites effectively. Their experience and expertise in termite control are invaluable, as they have the right products and methods to eliminate the problem quickly and efficiently. However, if you attempt to control termites yourself, remember that it may not be as effective, and there is an increased chance of re-infestation.
How Much Does It Cost To Get Termite Treatment?
The cost of termite treatment depends on the extent of the infestation and the type and method used. Generally, chemical treatments such as soil injections, baiting systems, and surface sprays are the most cost-effective termite extermination methods.
The cost of the treatment may also depend on the type of structure. For example, treating infestations in larger buildings, such as an office or apartment building, can be more costly than treating an infestation in a single-family home.
Do Termites Go Away Without Treatment?
No, termites will not go away without treatment. As termites live in colonies consisting of thousands of individuals and reproduce rapidly, it is easier for them to vanish from a property with professional treatment. Termites can cause considerable damage to a building within a short period and should be treated as soon as possible.
Contact Us for Termite Control & Inspection Services
Give us a call to schedule a termite service and receive a quote.
770.424.1300