Termite Control
Powder Springs, Ga
Delivering Quality

Termite Control
---
Our Termite Control program effectively safeguards your home from termite infestations and other wood-destroying insects. We begin by inspecting your home's interior and exterior to detect any signs of termite activity or damage. Afterward, we'll present you with the optimal termite control choice for your home and advise you on the best course of action. By taking advantage of our annual reinspection and exterminator services, you have the assurance that your home will continue to be safeguarded from termite damage. Our termite guarantee covers the cost of retreatment and repair of any further harm caused to your property and its contents so that you can have peace of mind.
Eliminating Termites with Sentricon
---
The Sentricon System has been scientifically proven to be the most efficient way to eradicate termite colonies. It utilizes an active ingredient within a cellulose matrix that lures termites to come and feed. By strategically placing the bait stations around your property, you can ensure that the termites have access to the bait and share it with other termites, eventually leading to the colony's demise.
In comparison to common liquid treatments, the Sentricon System offers superior results. Using a liquid termiticide or drilling concrete footings is not essential. An active infestation where the termites hide under a slab would necessitate drilling.
Expert Termite Inspection in
Powder Springs, GA
---
At the initial termite service, one of our technicians in Powder Springs will perform a complete inspection to identify any problem areas and the extent of the issue. After the inspection, the technician will create a customized treatment plan for your Powder Springs property.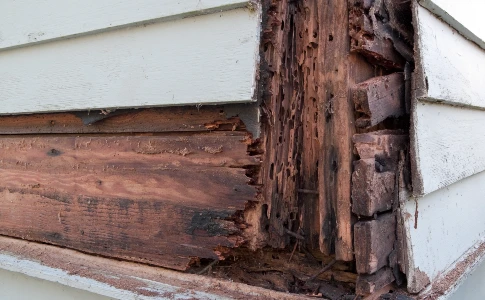 Using the
Sentricon System

to Control Termites
---
At Dixie, we safeguard your home from termites with reliable treatments and inspections at budget-friendly rates. We employ tested strategies and the most up-to-date and powerful treatments to eradicate existing termite infestations and stave off any upcoming problems. Our exterminator services are guaranteed and we offer renewable termite damage coverage to give you the peace of mind you deserve.
Professional Termite Exterminators
Near You
---
We offer termite control services to residents in Powder Springs, Georgia and the surrounding areas of Cobb, Cherokee, Fulton, and Bartow counties. If you're looking for reliable termite control near me in the area, look no further than Dixie.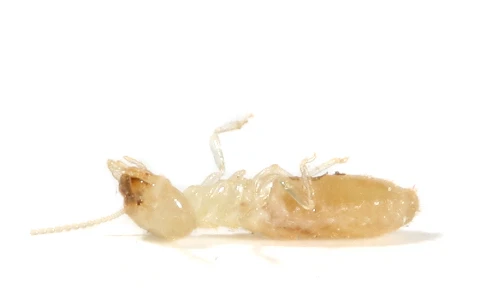 Learn more about termite inspection services.
Contact us to establish a termite service and get a quote.
770.424.1300