Termite Control
Roswell, Ga
High Performance

Termite Control and Management
---
Our Termite Control program protects your place from many types of termites, such as subterranean termites and other wood-destroying insects. We start our service by conducting a free, comprehensive inspection inside, outside, under and over your property to detect signs of termite activity and damage. After completing the review, we will go through our findings and decide on the best remedy to terminate termites in your home. We will apply the selected treatment until your home is free of termites. Our services do not end there; we will conduct a thorough re-inspection of your home every year after the initial control program to make sure your home remains protected. In addition, we offer a guarantee on our services to give you peace of mind. The termite control guarantee package comprises retreatment and repair of any damage to your home and its contents.
Creating a Treatment Zone with Sentricon in Roswell, Georgia
---
The Sentricon System is one of the most effective termite control baiting systems that has proven to be effective in dealing with termite colonies. It includes a potent ingredient put in a cellulose matrix that termites eat. Bait stations in this system are distributed in-ground evenly around your home. The even distribution enables the baits to attract termites in different parts of your property. Termites often feed in the baits and share them with others until the colony is completely expelled.
The Sentricon system is more beneficial in Roswell than the traditional liquid treatment method. Aside from eliminating the need to drill concrete foundations, the exterminator system does not require the use of a liquid termiticide. They may only be necessary if an active infestation is under a slab.
Home inspection for termites in
Roswell, GA
---
In the initial stage, a Dixie Termite technician conducts a comprehensive inspection to find infested areas and determine the extent of the damage. They will use the inspection findings to develop a customized treatment plan for your place.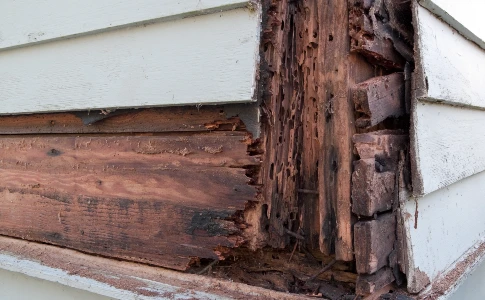 Applying the
Sentricon System

to Control Termites
---
At Dixie, we help protect your property from termites by providing high-quality inspection and treatment services at competitive prices. In addition to relying on proven termite control techniques, we use the latest treatments to expel termites. Our services will exterminate current infestations and offer preventive measures to protect your home for many years. We offer renewable termite damage coverage and also guarantee our services.
Professional Termite Exterminators
Near You
---
We provide termite control services to Roswell residents. We also offer our services in Bartow, Cobb, Cherokee and Fulton counties. Contact us today if you are looking for the best termite exterminator services near me in the highlighted areas.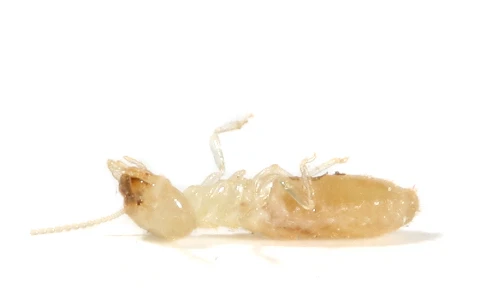 Find out more about Termite Control & Inspection Services
Call us to set up a termite service and obtain a quote.
770.424.1300