Termite Control
Sandy Springs, Ga
Obtain Premium Termite Control Solutions
---
Your home's well-being is our utmost priority, which is why we specialize in top-quality protection against various wood-damaging insects, including termites and their subterranean variations. Our comprehensive approach begins with a meticulous examination of your property, leaving no area unchecked, inside or outside, to uncover any termite-induced damage or signs of activity. Once the inspection is finalized, our team will thoroughly review the gathered data, enabling us to recommend the most suitable treatment options for your specific property. Additionally, to ensure your continued peace of mind, we offer annual reinspection services, guaranteeing that your home remains safeguarded from termites over time. Our termite control guarantee further solidifies our commitment to you by covering any fresh damage caused by termites to both your home's structure and its contents.
Defend Your Residence with a Sentricon Treatment Zone
---
When it comes to baiting and eradicating termite colonies, the Sentricon System has a proven track record. Its effectiveness lies in the active ingredient—a cellulose matrix that entices termites to consume it. These strategically positioned bait stations are discreetly placed in the ground across your property, ensuring maximum impact. Since termites can emerge from any part of your dwelling, this well-spread distribution guarantees their attraction regardless of their location. As termites ingest the bait and distribute it within their colony, their numbers will gradually decline.
Moreover, the Sentricon distribution system offers additional advantages compared to liquid termite treatments. In most cases, there is no need to drill into the concrete foundations of your home. Drilling becomes necessary only when there is an infestation directly beneath a concrete slab, which is unlikely to occur.
Specialists in Termite Extermination for Sandy Springs, Georgia Homes
---
We specialize in providing top-notch termite control services for the Sandy Springs area and surrounding regions. Our process begins with a highly trained technician visiting your property to conduct a comprehensive inspection, ensuring an accurate assessment of the infestation's extent. Once this assessment is complete, the technician will recommend a customized treatment plan tailored to your specific situation.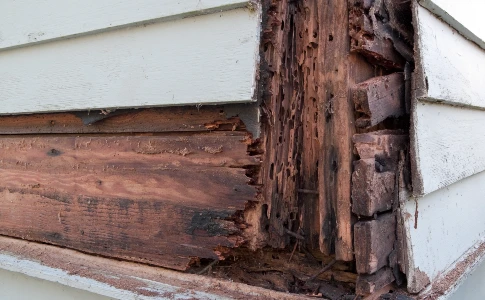 Effective Termite Prevention with the Sentricon System
---
At our company, we take great pride in safeguarding homes in Sandy Springs and beyond from termite damage. We offer affordable inspection and treatment services, utilizing proven techniques that form a targeted system, ensuring your home remains secure from termite infestations. Our ultimate objective is not only to eliminate your current infestation but also to prevent future infestations, protecting your home for years to come. All our services come with a guarantee, and we offer renewable coverage for termite damage.
Professional Termite Extermination Services in Your Area
---
While our primary focus is termite control in the Sandy Springs, Georgia area, our team of exterminators also serves neighboring counties, including Bartow, Fulton, Cobb, and Cherokee. If you require termite extermination services in any of these locations and have grown tired of searching for "termite control near me," don't hesitate to contact us today. We're always ready to assist you.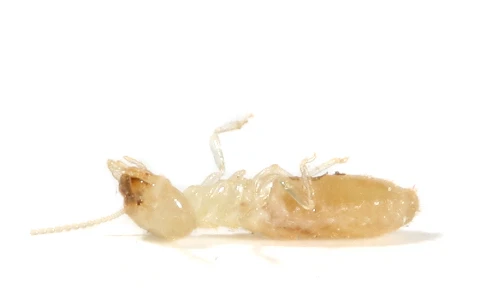 Contact Us for Reliable Termite Control in Sandy Springs
To schedule a termite service and receive a detailed quote, simply give us a call. We're committed to delivering exceptional termite control services to Sandy Springs homeowners.
770.424.1300