Termite Control
Smyrna, Ga
High Performance

Termite Control and Management
---
In Smyrna, Georgia, Dixie Termite is dedicated to providing high-quality termite control services that are both efficient and affordable. Our Termite Control program is specially designed to protect your home from subterranean termites and other wood-destroying insects. We offer a free comprehensive inspection of the inside, outside, over, and under your home to identify any termite activity or damage. Our trained technicians carefully review their findings and recommend the best treatment option for your Smyrna home.
Treating Termites in Smyrna
---
At Dixie Termite, we take pride in our qualified exterminators who provide professional termite extermination services near you. We offer termite control services to residents of Smyrna, Georgia, as well as Cobb, Cherokee, Fulton, and Bartow counties. If you're searching for the best exterminator near you, check us out. Our services are guaranteed, and we offer renewable termite damage coverage.
Home Guarantee for termites in
Smyrna, GA
---
Our termite guarantee provides peace of mind and includes retreatment and repair of any new damage to your home's structure and contents. We conduct thorough re-inspections of your home annually to ensure its continued protection. Our top priority is the satisfaction of our customers, and we strive to deliver quality termite control services that meet their unique needs.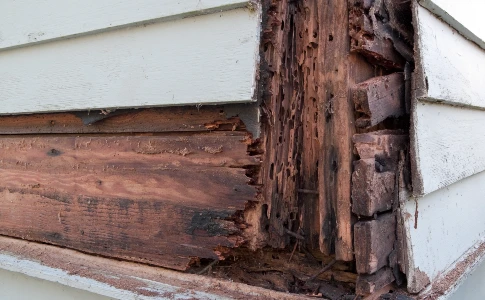 Applying the
Sentricon System

to Control Termites
---
At Dixie Termite, we use the highly effective Sentricon System to establish a treatment zone around your home. The Sentricon System has been proven to eliminate termite colonies and is the most successful termite baiting system. The system employs an active ingredient in a cellulose matrix that termites feed on. Our technicians evenly distribute termite bait stations in-ground around your property to attract termites. The bait gradually exterminates the colony, and the stations' even distribution ensures complete coverage.
Compared to traditional liquid treatments, there are numerous benefits to placing Sentricon stations around the home. Drilling concrete foundations or applying liquid termiticides is unnecessary. This is only required if an active infestation is detected and drilling is necessary to reach termites under a slab. The Sentricon System is a convenient and effective way to protect your Smyrna home from termites without causing disruption.
Professional Termite Exterminators
Near You
---
Our exterminators are highly trained and experienced in examining homes for termites in Smyrna. They perform a complete inspection during the initial termite service to identify problem areas and determine the extent of the issue. After examining your home, our technician will create a customized treatment plan tailored to your property. We specialize in termite control by providing affordable quality treatments and inspection services. We rely on proven techniques and the latest targeted treatments to protect your home from termites.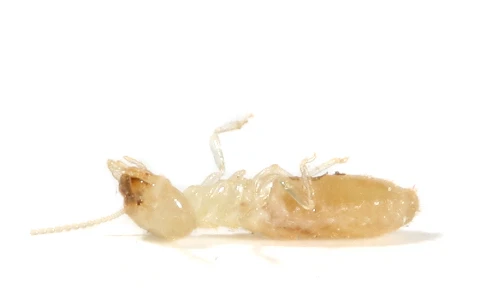 Find out more about Termite Control & Inspection Services
Call us to set up a termite service and obtain a quote.
770.424.1300