Termite Control
Vinings, Ga
Access High-Quality Termite Control Measures
---
Safeguarding your home from a diverse array of wood-dwelling pests, including termites and their subterranean counterparts, is our expertise. The initial step in our meticulous process involves conducting a thorough inspection of your property, leaving no corner unexamined, both internally and externally, to identify any evidence of termite activity or damage. Upon completing the inspection, our team will diligently analyze the gathered data, allowing us to propose the most effective treatment options available for your specific property. To ensure continuous protection, we offer comprehensive annual reinspections, assuring that your home remains fortified against termites. With our termite control guarantee, you can rest assured that any new damage caused by termites to your home's structure and contents will be promptly addressed, providing you with complete peace of mind.
Preserve Your Home with a Sentricon Treatment Zone
---
Safeguard your home effectively by employing the Sentricon System, renowned for its ability to bait and eliminate termite colonies. The system's success is attributed to its active ingredient—a cellulose matrix that entices termites to consume it. These bait stations are strategically placed throughout your property, positioned in the ground for optimal results. Given that termites can be active in various areas of your abode, this comprehensive distribution ensures their attraction from any location. As termites feast on the bait and transmit it within their colony, their population will gradually diminish.
Furthermore, the Sentricon distribution system offers additional benefits compared to liquid termite treatments. In most cases, there is no need to drill into the concrete foundations of your home. Drilling is only required if there happens to be an infestation directly beneath a concrete slab, which is a rare occurrence.
Specialists in Termite Extermination for Homes in Vinings, Georgia
---
Covering the Vinings area and beyond, our expert termite control services begin with a thorough property inspection by a trained technician. This assessment ensures an accurate understanding of the infestation's extent. Afterward, the technician will devise a customized treatment plan tailored to your specific situation.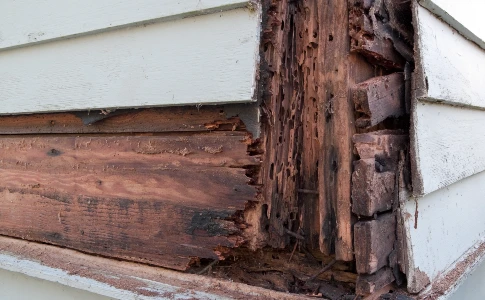 Preventative Termite Treatments utilizing the Sentricon System
---
We take great pride in safeguarding Vinings and its surrounding areas by offering affordable home protection against termites. Our comprehensive services include inspections and treatments that have been proven effective. Through a targeted system, we ensure your home remains safe from termite infestations. Our objective is not only to eliminate existing infestations but also to prevent future harm, securing your home for years to come. All our services come with a guarantee, and we provide renewable coverage for termite damage.
Professional Termite Extermination in Your Vicinity
---
While primarily located in Vinings, Georgia, we extend our termite control services to important counties such as Bartow, Fulton, Cobb, and Cherokee. If you're seeking a termite exterminator in any of these areas and are tired of searching for "termite control near me," reach out to us today. We are always delighted to assist you.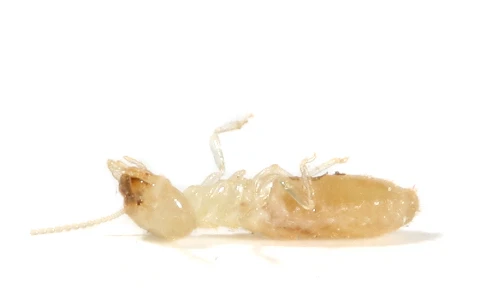 Contact Us for Effective Termite Control in Vinings
Call us now to schedule a termite service and receive a quote.
770.424.1300