Termite Control
Woodstock, Ga
High Efficiency

Termite Control and Management
---
Each year, termites cost thousands of dollars to repair. These significant damages have an impact on your property's integrity. However, we do have termite monitoring procedures that can be implemented in a coherent way to help protect your Woodstock property from termites and other wood-destroying invertebrate insects.
The first stage of our service is a free visual inspection of easily accessible areas of your home by termites. Having examined your home, our exterminator will inform you of the best way to destroy the termites. However, to ensure the security of your property, we carry out an annual reinspection and ensure that any new damage to your home is repaired. Residents of Woodstock can rely on us for termite control. Therefore, if you seek such services close to me, you can count on us.
Creation of the treatment area with Sentricon in Woodstock, Georgia
---
The Sentricon System is an effective way to get rid of termite colonies by using baits that prevent them from growing. However, as a termite control solution, there is no need for extra liquid pesticides or digging around your property.
Bait stations are strategically positioned on the perimeter of your property. They are designed to detect termites in your residential area. Termites eat the bait and share it with their nesting companions, gradually reducing their populations.
Home Inspection for
Termites
---
Our company employs expert exterminators who will thoroughly examine your interior and exterior, searching for telltale indicators, such as the existence of an unusually high number of termites or any of their activities. They will then evaluate the seriousness of the problem and tell you how best to end these wood-eating organisms.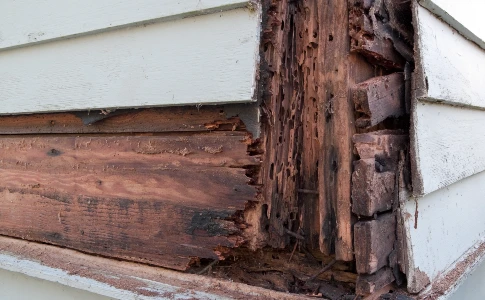 Protect Your Woodstock Home with
Sentricon
---
No matter how long you have lived in your home or if the building has just begun, termite control is an activity you should not overlook. However, our qualified exterminator team is dedicated to protecting your home from termites by providing superior quality service at reasonable prices.
Our expertise consists of eliminating the presence of termites, taking measures to protect your home and providing insurance against termites in Woodstock. As well, we are very satisfied with the use of our specialized termite baiting methods, which incorporate the latest pest management technology. We also put every customer's safety first.
Locally Based
Termite Experts
---
We provide termite management services to homeowners of Woodstock, Georgia. Therefore, if you're seeking the top termite control near me in the neighborhood, give us a call today.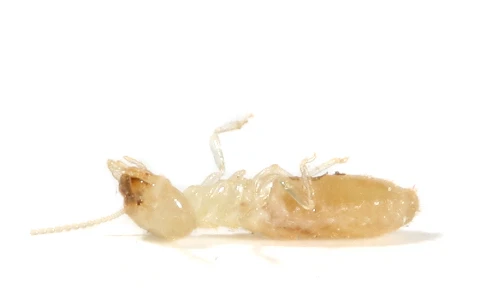 Find out more about Termite Control & Inspection Services
Call us to set up a termite service and obtain a quote.
770.424.1300