Wasp Nest Removal Atlanta, Georgia
Keep your house in Atlanta free of wasps.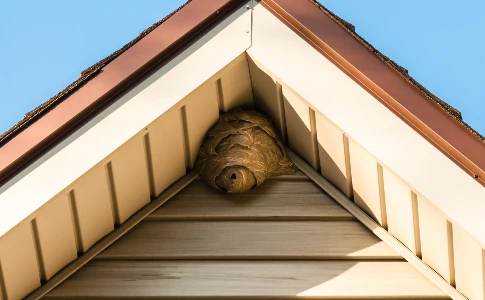 Inspecting Your Home

in Atlanta for Wasps
---
Wasps are always looking for warmer places to hibernate during winters in Georgia. They are social insects, and wasps are constantly seeking new food sources. Wasps search for the perfect nesting places for their mates. Their nests can end up near openings that might allow the wasps to get into your home, attic space, and wall voids. Sometimes, there can be yellow jackets in the ground. Nests inside your living space can put you at risk of insect stings. We provide professional wasp nest removal services.
Wasp Nest Removal
---
Our exterminator always puts the safety of your family first. When we customize the optimal plan to get rid of wasp nests on your Atlanta property, rest assured that safety is our top priority. You can rely on our professional expertise and our quality, safety equipment for wasp nest removal with no risk of stings or property damage.
It takes knowledge to precisely identify the specific species of insects. This is the crucial first step to implementing the best solutions for wasp nest removal. An Atlanta exterminator understands that it requires a different approach when dealing with large numbers of wasps that may have accumulated in the nest. This requires specific exterminator skills to get the job of wasp nest removal done properly.
At Dixie Exterminators, we excel at finding insect nests. We use the correct safety products and the right treatments. Our exterminator will seal up the entry points where wasps can access your property. We want to make sure that they do not return. Dixie Exterminators recommends that Atlanta homeowners leave the task of wasp nest removal to us.
How We Help Homeowners in Atlanta
Get Rid of a Wasp Nest
---
The treatment for nesting wasps requires an insightful approach to maintain safety to help minimize the potential for stings. The bald-faced hornet, for instance, is an aggressive insect and needs a quick knockdown. When getting rid of wasp nests, the process is more complex. You should have protective clothing and use a pesticide. Additionally, use an extension pole and ladder depending on its location. To further protect yourself, keep your eyes and head covered. The best protection is to wear a bee suit. Be sure to use a pesticide with fast knockdown impact. Then, apply it right into the opening of the nest. Wait a few minutes to be sure the nest is dry and activity within the nest has stopped. Cut the nest loose and dispose of it. To get rid of ground nests, try treating the burrows with insecticide dust.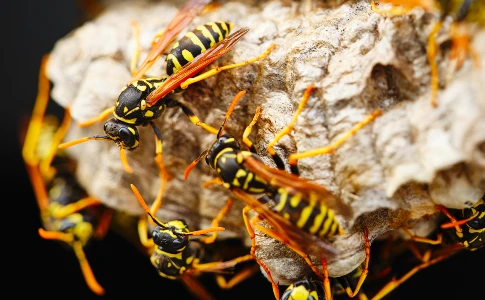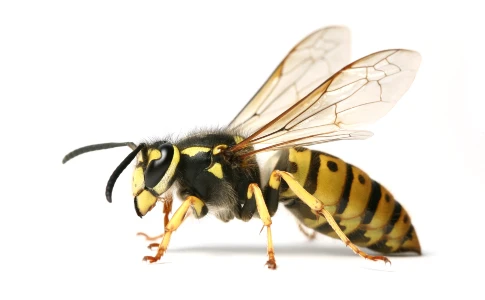 Give Us a Call for

Wasp Nest Removal in Atlanta, Georgia
---
Manage your pest management problems today. Extermination of the area drastically reduces the risk of personal and material damage. Please call Dixie Exterminators now to get started.
Contact Us for Wasp Nest Removal Services
Call us to arrange for the removal of a wasp nest in Atlanta, Georgia.
770.424.1300