Pest Control
Alpharetta, Ga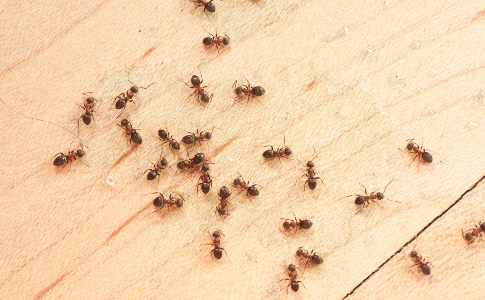 Delivering Quality
Extermination
---
Dixie Exterminators depends on our considerable expertise and understanding of local insects in Alpharetta to deliver effective, dependable pest control solutions. You can rely on a steady, pest-free environment between services with our Pest Management Program and regular treatments.
Service
Overview
---
Our Pest Control Program protects your home from invading pests by building a treatment zone around it. We install an undetectable and odorless treatment barrier around the foundation of your house using professional-grade pest control treatments. Even if you can't see it, the treatment zone is still at work, exterminating invading pests between services. Routine treatments will be performed on your house at each service to reinstate the perimeter pesticide barrier.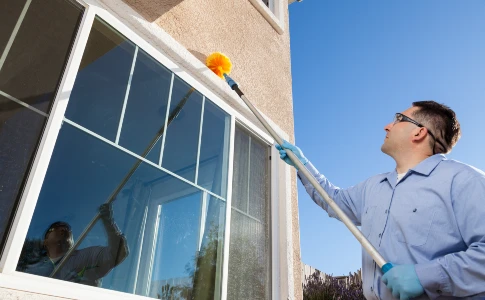 Our Treatment Method
---
The specialist applies a 3-foot-wide strip of treatment around your home's foundation and entryways. The treatment barrier concentrates on foundation cracks, holes, and other gaps that may allow an insect to enter. Ivy-covered areas and other ground coverings are given extra care. We spray under the leaves because bugs often hide in these damp, hidden places. Garbage bin storage areas are sanitized since they often shelter pests. Because bugs often reside beneath mulch, these areas are also treated. Because these openings are a possible entrance site for pests, each entryway is treated individually. We treat decks both above and below ground. Bugs thrive in these dimly lit, densely forested areas. Window wells and unfinished crawlspace vents are two of our primary emphasis areas, and we thoroughly address them.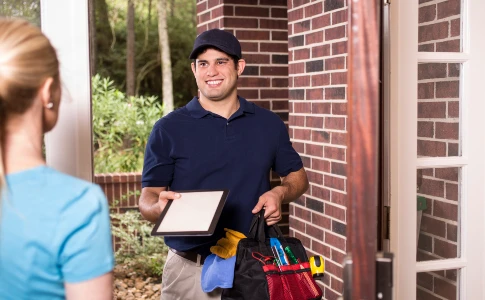 Order Service in
Alpharetta
---
If you see pest activity, and you're wondering, 'Where can I get Professional Exterminators near me?' look no further, call us to protect your Alpharetta, Georgia property. Fill out the form at the top of the page, and a member of the Dixie Team will contact you as soon as possible. Call us at 770-424-1300 if you need assistance right now.
Experienced
Exterminators
---
Pest control is the management of a pest species because it is thought to be harmful to a person's health, the environment, or the economy.
Pests are more than simply unpleasant annoyances in your yard, patio, or kitchen countertops. Pests may also be a serious threat to your Alpharetta, Georgia house. Pests may produce itchy bites, allergic responses, and filthy surroundings.
To begin a new pest control program, a Dixie Exterminator will come to your home and do a thorough examination to identify troublesome locations and determine the degree of the problem. We will collaborate with you to develop a solution tailored to your individual requirements and circumstances. Once we've determined the best treatment option for your pest issue, we'll put it into action.
We can keep your house pest-free between treatments by removing pests within your home and constructing a protective treatment barrier around the foundation. We employ cutting-edge technologies to provide successful treatments. Our professional pest control specialists will make regular visits to ensure that you are protected throughout the year.
Give Your Alpharetta Home the
Best Protection From Termites With Sentricon
---
Good news to Alpharetta residents, Dixie now offers the most effective way to protect your home from termites at prices you can afford! We use the most reliable tested methods and the latest targeted control techniques to get rid of termites and keep them from returning. The Sentricon System is a pesticide-free termite control proven to eliminate termite colonies. All you need to do is evenly station your termite baits in-ground to surround the property. The termites will eat and share the bait, making it possible to eliminate almost all of them. Read on to know more about our termite control system.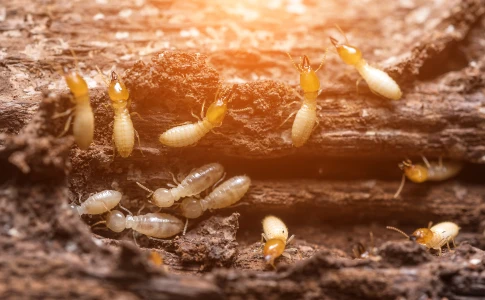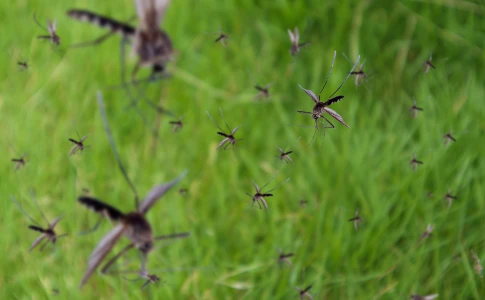 Keep Your Yard
Mosquito Free
---
Families of Alpharetta, Georgia, no longer have to worry about mosquito bites while enjoying significant outdoor events. Dixie Exterminators got your back! Our mission is to reduce the rate of mosquito bites using our modern mosquito control methods, if not to eliminate them entirely. With our seven-month mosquito fogging program, the residents are assured of a long-lasting solution. It is a step-by-step approach involving inspection of the property to locate mosquito breeding points followed by an extensive treatment of specified areas including tall grass, shrubs, ivy, and shaded places. Our technicians then carefully apply adulticides and larvicides, targeting adult mosquitoes and their larvae. Learn more about our mosquito control services today!
Removing Rodents
from Your Home
---
At Dixie Wildlife Technician, we believe that rodent control should be gradual and effective. We thoroughly inspect your property to locate openings that host the parasites. Our rodent proofing techniques have proved to have good results for residents of Georgia. The building becomes completely rodent proof as they are locked away by closing their entry and exit points. However, we are careful not to seal these points before completely trapping and removing the rodents. Learn more about our rodent control services.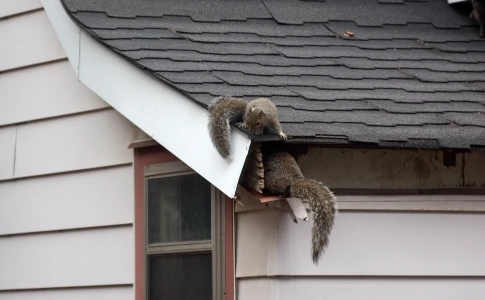 Frequently Asked Questions for
Pest Control
---
At Dixie Exterminators, Inc., our aim is to furnish you with comprehensive information. With over six decades of serving Alpharetta and its neighboring regions with pest control solutions, we've gathered a wealth of knowledge. Below are some frequently asked questions and our responses to them. Should you have additional queries, feel free to reach out to us at 770-424-1300 or through our online contact form.
What's the typical cost for a pest exterminator?
Pest extermination prices fluctuate based on elements like pest type and problem severity. Generally, dealing with standard pests in or around residences costs around $125 to $250. If you opt for regular services, it's $95 quarterly or $75 monthly. It's essential to recognize that a complete resolution might necessitate more than one visit. An in-depth assessment can determine the extent of the issue and the optimal treatment approach. We're dedicated to offering reliable recommendations, transparent pricing, and top-notch customer service.
Is investing in pest control services a wise choice?
Despite an upfront expense, hiring professional pest control can lead to long-term savings. Experts in this field typically yield quicker and more robust results compared to DIY approaches, potentially averting future infestations and resultant damages. Many pest management companies also promise guaranteed services, encompassing follow-up treatments without extra charges. Hence, investing in these services can conserve both your time and money and benefit the environment.
How frequently should one schedule pest control services for their residence?
You can opt for pest control treatments as a one-off or on a recurrent monthly or quarterly timetable. Nonetheless, a lot of firms advocate for quarterly sessions, implying at least four visits annually, to guarantee comprehensive protection against pests. For more inquiries or to arrange a service, reach out to us at 770-424-1300 or through our online contact form.
Reach Out for Pest Control in Alpharetta, Georgia
Give us a call to schedule routine pest control services.
770.424.1300