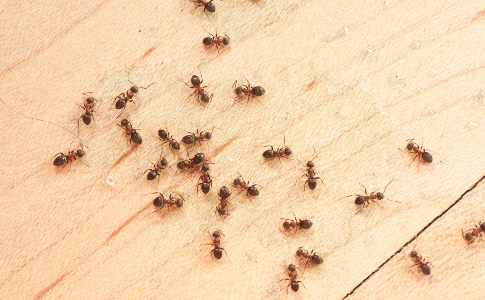 Experienced Pest Control for
Atlanta, Georgia
---
At Dixie Exterminators, we pride ourselves on providing quality and reliable pest control services near you. Our team of exterminators is experienced and knowledgeable. We are vastly familiar with insects in Atlanta, and we utilize targeted solutions to solve your pest problems.
Our Pest Control
Program
---
We will customize a Pest Control Program by first creating the treatment area best suited for your Atlanta house. This step protects against the entry of invading bugs. Dixie uses high quality, professional-grade pest control products to set a treatment barrier around your home's foudation. The barrier is invisible, and the products are unscented. The exterminating treatment area remains hard at work to protect against insect invasion until the next exterminating session. Our crew will perform routine service and reestablish the treatment zone as needed.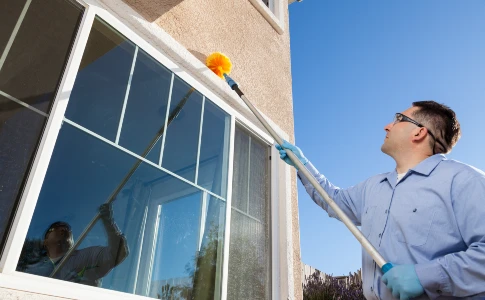 Pest Control Treatment
---
Your Dixie extermntor will place a three foot wide strip around the perimeter of your dwelling and at the entryways. They focus on areas where there are cracks and holes in the foundation. Bugs can even enter your home through small crevices and places that are covered with ivy. These and other areas with ground covers are especially vulnerable and require special attention. Our technicians treat the spaces under any foliage patchs where bugs tend to congregate.
Bugs also hide in and around trash bins. Moreover, pests get into the mulch, and we'll treat all of these areas. Entryways require pest control treatment as well as underneath and around the deck. Dimly lit places like window wells and vents are also part of our Pest Control Program.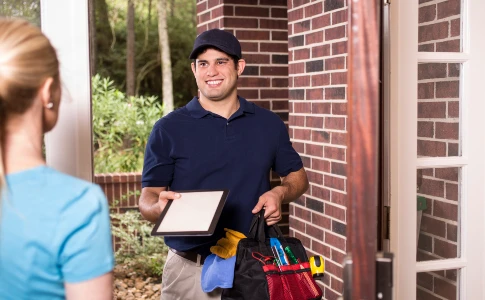 Request Service in
Atlanta, GA
---
We encourage homeowners to give us a call at the first sign of any pest activity. We'll come to do a thorough inspection of your property. There are two convenient ways to schedule an appointment with Dixie. Simply fill out your contact information on the the above form. One of our team members will promptly reach out to you. If you prefer, please call us at 770-424-1300 for immediate assistance.
Professional
Exterminators Near Me
---
We help homeowners manage and take control of their pest issue. Our premier pest control services are unparalleled. We'll get rid of those unwanted pests in your home, many of which can be detrimental to the health of the home's occupants and the eco-system.
Please allow us to help you protect the interior and exterior of your home. Pests are a nuisance and can quickly spread around your yard, deck, patio, and your basement. Certainly, no one wants to find them in their kitchen either. Pests are unsanitary and unsightly, and they can cause serious damage to your home. Many species bite and cause allergic reactions for some people.
First, our technician will assess the situation and pinpoint the trouble spots. Then, we'll present the best customized solutions for your consideration. The goal is to create a pest control plan that suits your needs and works quickly.
Our cutting-edge technology, along with our highly experienced exterminators, will keep your home and property bug-free all year long.
Protecting Your Home
from Termites with Sentricon
---
Dixie Exterminators is a pro at keeping your Atlanta, Georgia home safe from termites through a combination of premium service and affordable costs. We only use the most time-tested of termite control techniques and the newest effective and targeted means to rid your Georgia home of termites and keep them away. The Sentricon System is one of the leading bait systems in termite control and has done plenty to rid a property of any termite colony infestations. This system works by equally spacing out stations along the ground of your Georgia property. Termites are drawn to the bait, share it with the rest of the colony and soon the bait's ability to exterminate goes to work, ending the entire colony.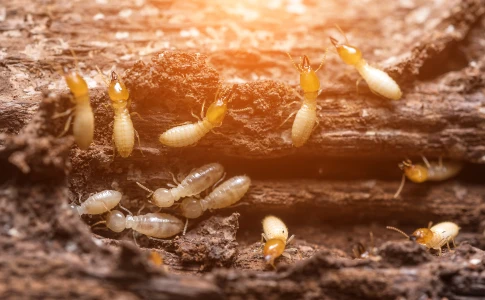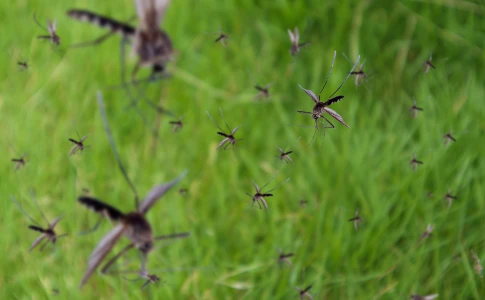 Mosquito Control for
Yards in Atlanta
---
We at Dixie Exterminators wants to do whatever we can to ensure that you and your family can enjoy the ourdoors without having to suffer the irritating bite of even a single mosquito. This desire to stop pesky mosquitoes is where our 7-month, multi-step fogging program comes into play. The first step in this process is having a Dixie technician inspect your Georgia property to scout out any existing breeding sites or any place that is likely to become a site. After the Dixie mosquito technician figures out where the breeding sites are located, they will apply a localized treatment that only affects the usual spots for mosquitoes: shrubs, tall grass and shady areas. Next, a combination of adulticides and larvicides are used to establish mosquito control. The purpose of an adulticide is to depopulate the number of full-grown mosquitoes in the area. The purpose of a larvicide is to exterminate the mosquitoes in their larval and water-based forms.
Atlanta's Choice for
Rodent Control
---
A Dixie wildlife technician starts a rodent control job by thoroughly checking the premises of an Atlanta location, focusing on any potential opening wider than 1/4 inch. Rodent proofing is a crucial element of any comprehensive rodent control program. The overarching goal is to shut off any existing or potential entrances that rats or squirrels might use to get into your property and this process of cutting the vermin off means that some building details may need to be changed. It is also crucial not to seal rodents up until the entire infestation has been baited, trapped and removed.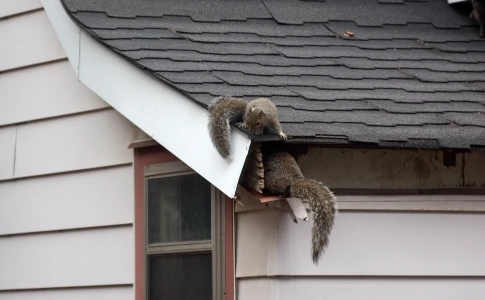 Contact Us for Pest Control Services in Atlanta, Georgia
Give us a call to schedule routine pest control services.
770.424.1300