Pest Control Canton, Ga
Serving Canton Since 1963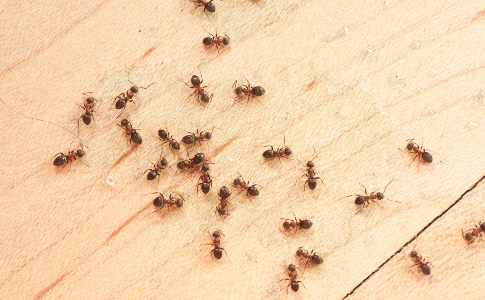 Canton's Choice for
Pest Control
---
Dixie Exterminators relies on experience and knowledge of Canton insects to provide targeted, reliable solutions for your pest problem. Our Pest Management Program and routine treatments guarantees you a pest-free and stable environment between services.
Service
Outline
---
Our pest control program protects your home from bugs. We set up a treatment area around your house using professional grade pest control products. This creates an invisible and unscented barrier around the foundation of your home. The treatment zone keeps on working, exterminating any bugs that invade between services. Your home will be treated for pests every time it is serviced by making sure the perimeter of the property is treated.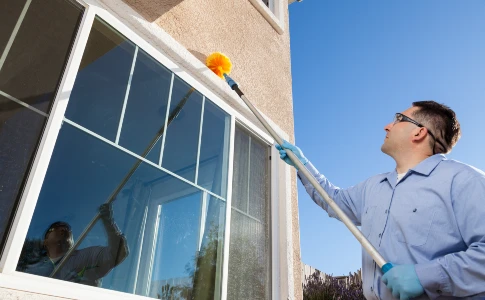 How We Treat Pests
---
The technician will treat a 3-foot wide area around your home's foundation and entrances. The barrier will focus on cracks in the foundation, holes, and other places where bugs could get in. Special attention is given to areas covered by ivy or other ground covers, since bugs often hide in these humid and concealed places. Garbage bins are also treated, as they are often a place where bugs live. Mulch is also treated, as bugs often live underneath it. We focus on treating the areas around and underneath decks, since these are potential entry points for pests. Window wells and unfinished crawlspace vents are also treated thoroughly, as these are common places for bugs to live.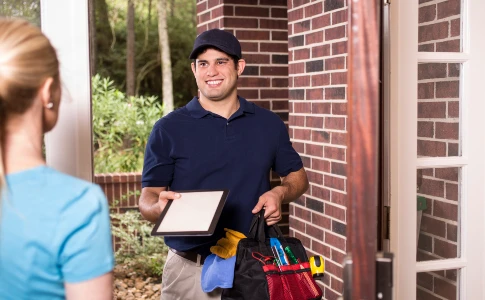 Call for Service in
Canton
---
If you are in Canton, Georgia, and you can see pests and think you might have a problem, contact us to defend your property. Fill out the form at the top of the page and a our team member will get back with you immediately. For any immediate service, reach us at 770-424-1300.
Exterminators with
Know-How
---
Pest control is the act of managing a specie defined as pest that is considered to be harmful to people, the environment, or the economy.
Pests can be more than just an annoyance. They can also cause harm by biting people, causing allergic reactions, and creating unsanitary conditions.
Dixie Exterminator will visit your property in Canton to inspect it and find any areas where pests may be a problem. We will work with you to create a plan that will suit your specific needs and solve the pest problem. Once we have decided on the right treatment, we will quickly solve the problem.
We can keep your property pest-free between services by getting rid of pests inside your home and building a protective barrier around the foundation. We rely on cutting-edge technology which has proven our treatment as affective. All year round we deliver routine visits by our experienced pest control technicians. All this is to ensure you stay protected. We are the professional exterminators near you.
Canton Residents Use Sentricon
to Protect Their Homes from Termites
---
At Dixie, we pride ourselves on offering quality services at a reasonable price. Among our many services, termite control is one of our specialties. If not treated correctly, termite damage can cause serious problems for your home. If you live in Canton and are experiencing termite problems, give us a call. Sentricon is a proven termite control system that can be used to eradicate termite colonies. If you choose our services, we will install in-ground bait stations around your property. Termites feed on the bait and then share it with other termites. Over time, the colony will gradually die out. For more information, contact us today.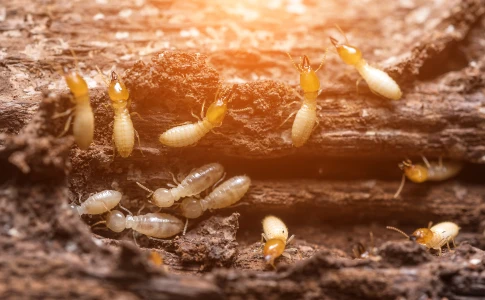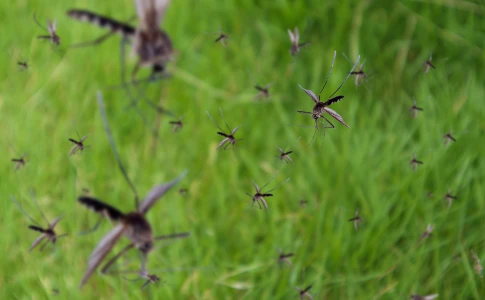 Info About Our
Mosquito Control Services
---
Georgia's warm temperatures make it difficult to escape mosquitoes. They enjoy lingering in shrubs, tall grass, and ivy. As a result, they can easily prevent you from enjoying outdoor activities in your yard. Our 7-month mosquito fogging program is designed to reduce the number of mosquitoes in your yard. We will first inspect your property for any breeding sites. If there are any, one of our technicians will treat them. In order to reduce the number of adult mosquitoes, adulticides will be applied. Additionally, larvicides will be used to kill the younger mosquitoes. Get more information about our mosquito control services in Canton by contacting us today.
Experienced
Rodent Removal
---
There is nothing worse than dealing with rodents on your property. We can assist you. A Dixie Wildlife Technician will come to the property and inspect it thoroughly. In particular, we will be looking for openings that are one-quarter of an inch or larger. It is our goal to eliminate all openings that might serve as entry points for rats and other small animals. Before sealing the opening, we will bait, trap and remove any existing rodents. The rodent proofing process is an integral part of a rodent control program.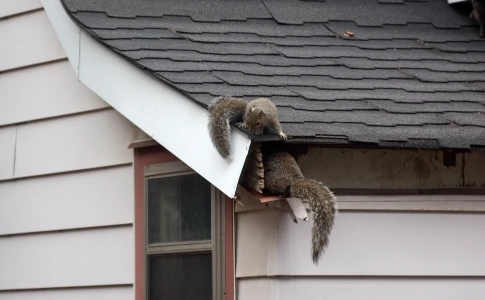 Connect for Pest Control in Canton, Georgia
Give us a call to schedule routine pest control services.
770.424.1300