Pest Control Douglasville, Ga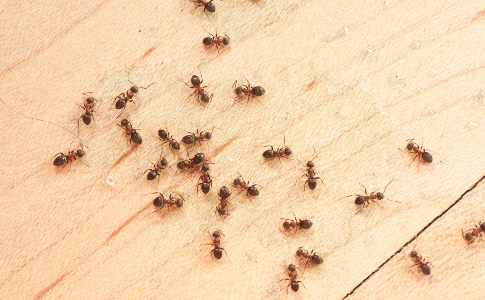 Quality Pest Control for
Douglasville, Georgia
---
Dixie Exterminators has the years of work experience required to know exactly what to do in every pest scenario. We are knowledgeable of the local insects in and around Douglasville, and we know how to protect you from them. We ensure you have a pest-free area between our services.
Our Pest Control
Program
---
Our Pest Control Program fights against invading bugs and kills bugs already inside the area. We use only the highest quality professional-grade pest control products. These products setup an invisible, unscented fence around the treated area. Bugs won't cross the boundaries, and bugs already inside will be killed off. This services requires regular application, so you will need to set up a schedule with our technicians.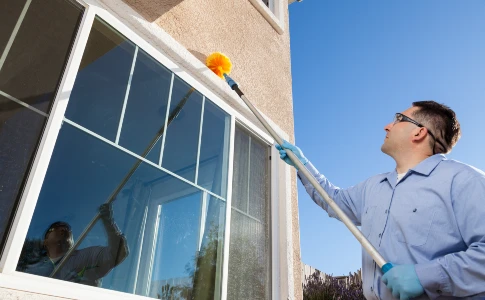 Pest Control Treatment
---
One of our technicians will create an area with a width of around 3 feet. This area acts as a fence against invading insects. Entryways, foundation, cracks, crevices, and other key locations are given special attention. Walls covered with ivy are also treated a little differently. They are given special attention because it gives bugs an area to hide in, protecting them from our treatment. Trash bins are another hotspot for insects. Our technicians will give special attention to these areas to ensure that all pests are wiped out. Window wells, beneath docks, and crawlspaces are other areas of interests. We will inspect each home or business individually and decide upon the best treatment plan.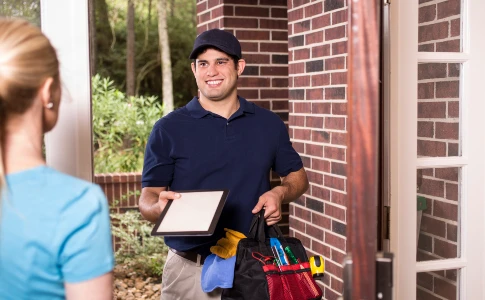 Request Service in
Douglasville, GA
---
Finding an exterminator is easy in Douglasville. Just give Dixie Exterminators a call or fill out the form on our website. You'll get faster response time by giving us a call at 770-424-1300, but the form at the top of the webpage is easy to fill out too.
Professional
Exterminators Near Me
---
If you're tired of constantly searching the web for "professional exterminators near me," give Dixie Exterminators a try. It's important to handle a pest problem because it is detrimental to the environment and human health. It can even cause economic issues if left untreated for too long.
Bugs and other unwanted pests are much more than visual nuisances. They can damage possessions, host diseases, and they create general unsanitary conditions. Protect your home in Douglasville, Georgia with Dixie Exterminators.
Our pest control process begins with an examination of the property. Our comprehensive inspection will identify areas with problems, allowing us to come up with the appropriate treatment plan. We work with each customer individually, creating a personalized treatment service that works for all parties involved. As soon as we decide on a treatment plan, services will be utilized immediately to solve your pest problem.
After eliminating pests inside the home or building, we begin creating a treatment barrier that protects the area for the long term. This barrier protects the building between visits by using cutting-edge technology.
Protecting Your Douglasville Home
from Termites with Sentricon
---
Dixie is a termite exterminator that provides high-quality service at a reasonable price in Douglasville, Georgia. We use tried and tested methods and the newest in efficient targeted treatment to keep your house free from termites. The Sentricon System is the most effective termite control system, with a high success rate of eliminating termite colonies. Termite bait stations are equally distributed across your property. The bait is consumed by termites, who then share it with other termites until the colony is exterminated. Please find out more about our termite control and extermination service.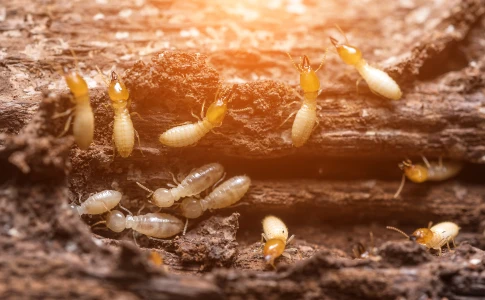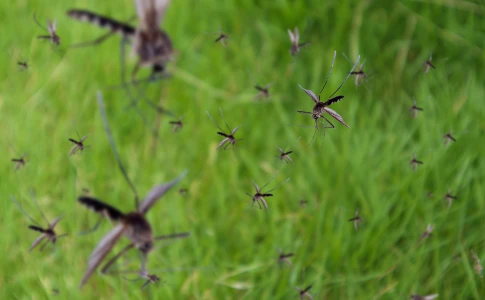 Mosquito Control for
Yards in Douglasville
---
Dixie Exterminators wants to ensure that you and your family enjoy the outdoors beautiful scenery without getting bitten by pesky mosquitoes. Dixie's 7-month mosquito fogging service is a step-by-step technique for reducing mosquito infestations. Dixie begins by inspecting your property for breeding areas, both prospective and existing. When mosquito breeding places are identified, Dixie's mosquito control technician employs a targeted strategy, treating just the areas where mosquitos reside, such as bushes, standing water, and shady areas. Adulticides are used to kill adult mosquitos, whereas larvicides kill young mosquitos before they reach adulthood. Please find out more about our mosquito control service.
Douglasville's Choice for
Rodent Control
---
The Dixie Wildlife Technician starts by inspecting the premises thoroughly and looking for holes greater than one-quarter inch. A thorough rodent control program must include rodent proofing. The goal is to seal any existing or prospective rat or squirrel entry points. This entails making changes to the structure to keep rodents out. Sealing rodents in and out can assists with the baiting, capturing, and removal procedures. Get more information about our rodent control service in Douglasville.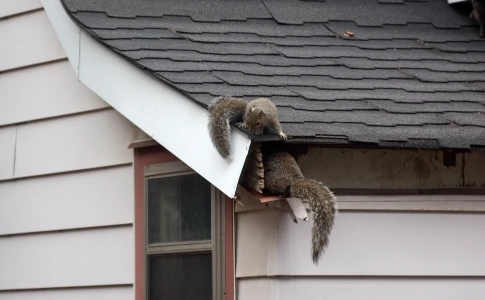 Contact Us for Pest Control Services in Douglasville, Georgia
Give us a call to schedule routine pest control services.
770.424.1300