Pest Control Mableton, Ga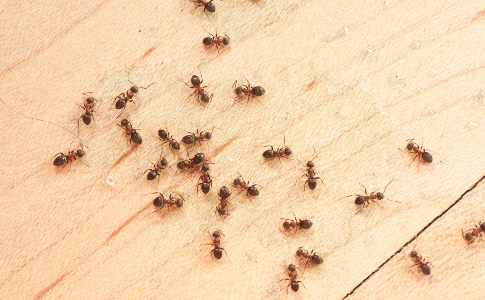 Quality Pest Control for
Mableton, Georgia
---
Do you have a pest problem? Dixie Exterminators have the perfect solution for you since we have extensive knowledge of local insects. Indeed, our invaluable experience in Mableton helps us provide targeted solutions for your pest problem. We have a Pest Management Program that ensures that you keep a pest-free environment in between routine treatment services.
Our Professional-Grade

Pest Control Program
---
Our Pest Control Program at Mableton involves setting up an invisible, unscented treatment barrier around your home. The barrier ensures invading bugs won't have access to your house between services. We do this by using professional-grade products that effectively control bugs for a long time. The barrier makes it easier for pest control since it helps us control invading bugs from the outside rather than fighting them from the inside. Our routine service treatment will be used to re-establish the perimeter pesticide barrier.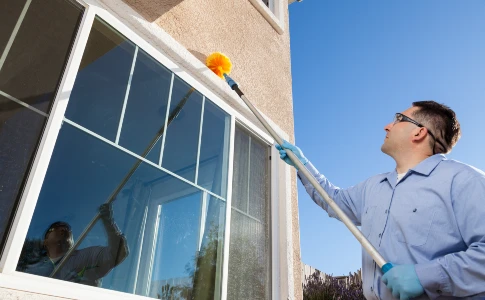 Pest Control Treatment
---
Our technicians will focus on the foundation and entryways of your home. They will then treat an area 3 feet around the foundation and entries. Also, the exterminator will pay special attention to holes, cracks, and other crevices. Much focus is shown on areas that can permit bug access or offer conducive environments for bugs to thrive or create a home. Indeed, under the deck and other covered areas harbor many bugs. Additionally, humid and concealed areas provide the moisture necessary for various bugs to survive. Treatment areas include underneath the foliage, concealed areas, spots where garbage bins are stored, underneath the mulch, entryways, underneath decks, window wells, and unfinished crawlspace vents.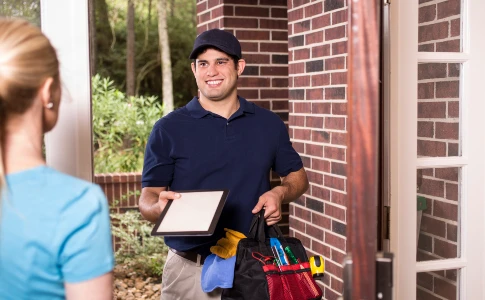 Request Service in
Mableton, GA
---
Don't wait too long before contacting the pest control experts if you suspect a pest problem. Your home deserves routine pest protection. Dixie Team members are always ready to assist you. Contact us by filling out a form on top of the page or call us at 770-424-1300.
Professional Exterminators
Near You
---
Pest control is the management of destructive animals, also known as pests, that may risk people's health, economy, and ecology.
Pests pose a real danger to your home in Mableton, Georgia, not just unsightly nuisances. As they crawl your yard, patio, or kitchen counters, the painful bites or droppings can cause infections or allergic reactions.
Our Mableton pest control services start with a comprehensive inspection that identifies trouble spots and the extent of pest infestation. Then a Dixie Exterminator near me will develop a customized pest control plan designed to suit your needs and circumstances. After that pest extermination solution is implemented immediately to alleviate the problem.
Once we eradicate pests from your property, we employ cutting-edge technology to ensure your property stays pest-free for a long time. It is achieved through installing a treatment barrier around your home and making routine visits throughout the year.
Contact Us for Pest Control Services in Mableton, Georgia
Give us a call to schedule routine pest control services.
770.424.1300