Pest Control
Powder Springs, Ga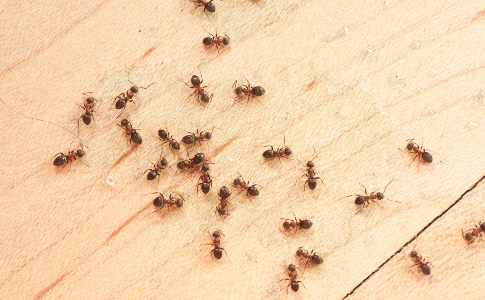 Quality Pest Control for
Powder Springs, Georgia
---
Dixie Exterminators provides expert pest control services for Powder Springs, Georgia, and the surrounding area. We take pride in delivering high-quality service at a great value.
Our Pest Control
Program
---
The Pest Control program provides residential pest control services to homeowners, including inspection and evaluation, treatment, prevention measures, and follow-up services. We do a full inspection outside of your home and treat areas where pests are likely to gain entry. Then we come indoors to identify problem areas and potential access points and treat as needed.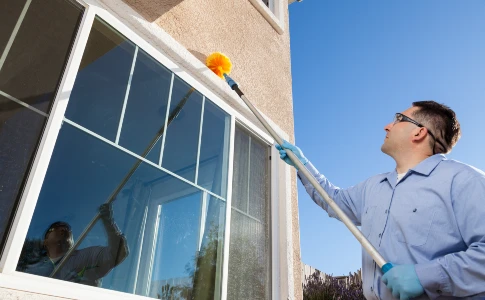 Pest Control Treatment
---
Our services are provided year-round to control and prevent ant, centipede, spider, wasp, and other pests from entering your home. We will treat the interior of your home to get rid of any existing pest populations; in addition, our regular exterior treatments will ensure these unwanted guests are kept at bay.
Treatment for pests will be done in-between shrubs, mulch, and other exterior places. Our pest control treatment barrier covers foundation cracks, holes, and other crevices that pests could use to access your home. We also pay special attention to areas covered by ivy or other ground covers.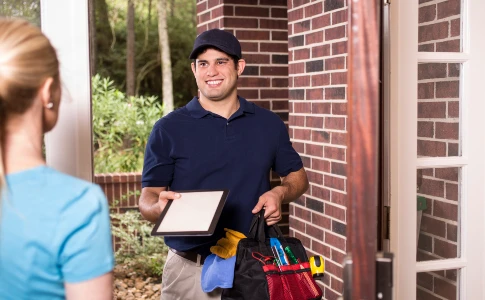 Request Service in

Powder Springs, GA
---
Do you need pest control in Powder Springs, Georgia? We offer a variety of solutions to protect your home and family from pests. Our trusted technicians are local and provide you with personalized, practical solutions. Call 770-424-1300 or fill out a form to request service, and a Dixie member near you will come to solve your pest problem.
Professional
Exterminators Nearby
---
Pests are creatures that can get on your nerves, damage your home and spread diseases. Pest control is the practice of mitigating or exterminating these harmful organisms because they can carry diseases. Some people are allergic to the bites and stings of various arthropods. Professionals who are trained to control pests are called exterminators.
Pest control services in Powder Springs, Georgia, can help with your pest problems. Our expert exterminators can help with everything from termites and mosquitoes to rodents and bed bugs. We're the area's best when it comes to home pest control or commercial pest control. Don't let bugs take over your Powder Springs, Georgia home.
Dixie Pest Control offers exceptional services, including termite control, and other residential pest control options. We can help create a customized treatment plan to fit you and your property's needs. We specialize in indoor and outdoor pest control solutions, including odorless treatments, termite inspections and treatments, mosquito misting systems, and emergency services. We offer a fast response because we know how important it is to protect your family from pests. Our techs are highly trained, insured, and certified to provide you with the best service possible.
If left unchecked, a pest infestation can quickly become a significant issue. Dixie exterminators have years of experience and are highly trained in their field. Our team will work with you to provide the most effective process for your specific needs and budget. We stand behind our services 100%. If you're not thrilled with the results of our first treatment, we'll continue to service your home until you are delighted.
Protecting Your Powder Springs Home
From Termites With Sentricon
---
We at Dixie specialize in termite prevention by offering high-caliber services at reasonable prices. We use tried-and-true methods and the most recent innovations in practical, targeted control to keep termites out of your house. The most effective termite baiting method for eliminating termite colonies is the Sentricon System.
The termite control bait stations are evenly spaced across your property underneath the soil. Until the colony is eventually eradicated, termites consume the bait and distribute it to other termites. Obtain more information about our termite control offering.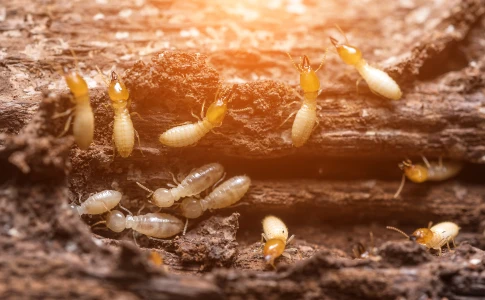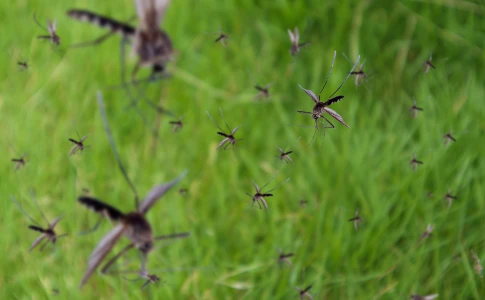 Mosquito Control for

Yards in Powder Springs
---
Dixie Exterminators aims to make it possible for you and your family to spend time outside without dealing with those annoying mosquito bites. Dixie's seven-month mosquito fogging campaign is a systematic, staged strategy for lowering mosquito populations. Dixie will first examine your land to find potential and actual breeding spots.
After discovering mosquito breeding locations, Dixie's mosquito control technician employs a limited strategy to exclusively treat mosquito habitats, such as shrubs, ivy, tall grass, and shaded areas. Larvicides are used to kill mosquito larvae before they mature into adult mosquitoes, and adulticides are used to reduce the population of adult mosquitoes. Find out more about our service to eliminate mosquitoes.
Powder Springs Choice for

Rodent Control
---
Beginning with a comprehensive property assessment, the Dixie Wildlife Technician looks for openings larger than a quarter of an inch. A complete rodent management program must include rat-proofing. The goal is to seal off all existing and potential entry points for rodents and squirrels.
This entails altering architectural features to keep rodents out. It's crucial to wait until baiting, trapping, and removal are finished before sealing rodents inside. Find out more information about our rodent control service.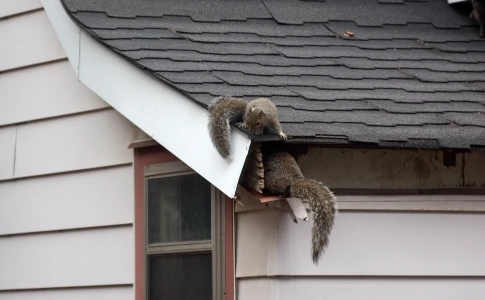 Frequently Asked Questions for
Pest Control
---
At Dixie Exterminators, Inc., our goal is to equip you with essential information. With more than six decades of experience in delivering pest control services to Powder Springs and its neighboring regions, we're well-versed with the common queries of our clients. Below are some typical questions and our responses. For any additional inquiries, please give us a ring at 770-424-1300 or get in touch via our online form.
What's the typical pricing for pest extermination?
Pest management costs hinge on several determinants, including the kind of pest and the intensity of the infestation. Common pests in and around homes usually cost between $125 and $250. For ongoing services, you're looking at $95 quarterly or $75 monthly. Remember, eradicating the issue might necessitate several sessions. An exhaustive assessment will clarify the nature of the problem and guide the best remediation technique. We stand firm on offering insightful counsel, transparent and equitable rates, and superior client care.
Is it advisable to spend on professional pest management?
Though there's an initial outlay, procuring professional pest control can offer considerable savings over time. Expert exterminators typically outpace and outperform DIY solutions, aiding in averting pricey future infestations and their associated damages. Plus, numerous pest control outfits provide guarantees that cover repeat visits without additional charges. Engaging with these services not only safeguards your time and resources but also contributes positively to the environment.
How frequently should one schedule home pest control?
You can line up pest control interventions as singular sessions, or on a monthly or quarterly cycle. Notably, it's a widespread endorsement by many experts to opt for quarterly check-ins – that's at least four annually – for consistent defense against pests. Should you have more queries or desire to book a session, don't hesitate to call us at 770-424-1300 or drop us a message via our online form.
Contact Us for Pest Control Services in Powder Springs, Georgia
Give us a call to schedule routine pest control services.
770.424.1300