Wildlife Removal Canton, Georgia
The Solution for Uninvited Critters in Canton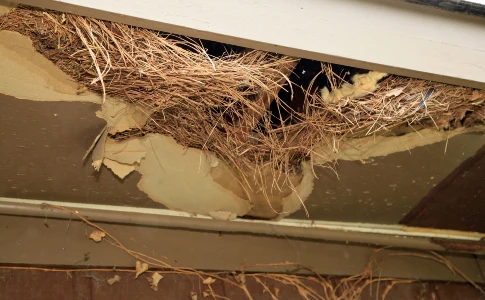 Your Local Wildlife Solution Team in Canton
---
Various kinds of wild creatures can be found in and around Canton, often resulting in property damage. It's critical, therefore, to engage the services of wildlife management professionals like us at Dixie Exterminators. We help in mitigating the adverse effects of these creatures on both residential and commercial premises. The charges for our wildlife control specialists might either be a fixed amount for a complete job or an hourly rate, depending on the nature of the work and the time it takes.
Introducing Our Wildlife Eviction Services
---
Dealing with wildlife can often be tricky. But with our efficient wildlife removal services, you don't have to worry anymore. From raccoons to squirrels, we offer a broad spectrum of animal control services. We follow a systematic approach that includes inspecting the affected area, determining the type of animal, and formulating a suitable plan to eradicate the wildlife. Most often, our techniques include live trapping and relocation, but we can also employ other methods when needed.
Trusted Wildlife Management Professionals Near Canton, Georgia
---
Wildlife management often entails controlling animal populations that pose a nuisance. To tackle such problems effectively, it's best to employ local wildlife removal specialists. Dixie Exterminators, as one of Canton's top wildlife removal experts, offers efficient and humane removal of various kinds of wild animals that might have intruded into your space. We are proficient in managing all kinds of animal issues, from snakes to bats, ensuring that your problem is resolved quickly and effectively.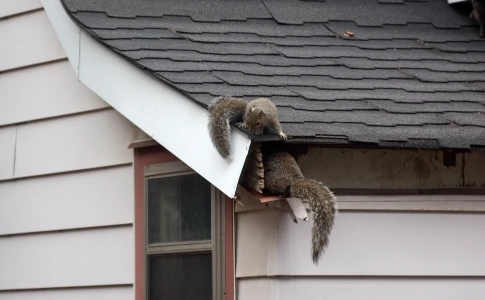 Home Wildlife Inspections in Canton
---
In Canton, GA, we offer comprehensive home and property inspections for potential wildlife infestations. By examining the signs such as animal tracks, burrows, or droppings, our specialists can assess the severity of the problem and devise strategies for lasting solutions. Our experts are trained to identify different wildlife species and efficiently prevent and manage infestations. Dixie Exterminators offers its top-notch wildlife control services to a diverse clientele, including residential, commercial, and industrial sectors.
Reach Out for Efficient Wildlife Management Services
Dixie Exterminators is a leading wildlife removal service provider based near Canton, Georgia. We can assist with eliminating any wildlife species from your residential or commercial property and also aid in cleanup following such invasions. Our wildlife removal services are available throughout Canton, GA and the metro Atlanta area. Our qualified wildlife management specialists are ready and waiting to help you.
770.424.1300