Wildlife Removal Dallas, Georgia
The Solution for Uninvited Critters in Dallas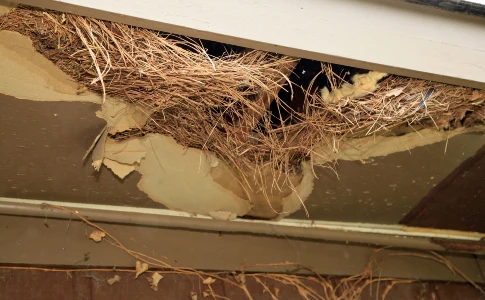 Expert Wildlife Management Team Near Dallas
---
Wild animals can be found in various corners of Dallas, causing potential harm and damage to properties. It's therefore crucial to engage the services of professional wildlife removal services like Dixie Exterminators. We handle wildlife disturbances on both commercial and residential properties, and our service fees may be flat-rate or calculated on an hourly basis depending on the task at hand and the time it consumes.
Comprehensive Wildlife Eviction Solutions
---
Wildlife can often present significant challenges. However, our wildlife removal services are designed to alleviate your concerns. We handle everything from raccoons to squirrels, offering a wide array of animal control services. Our process involves a thorough inspection of the area, identification of the animal species, and the development of an appropriate strategy for wildlife eradication. Although we primarily use live trapping and relocation, we can also utilize other methods when necessary.
Dallas' Premier Wildlife Control Experts
---
Wildlife management generally involves regulating populations of animals that are deemed pests. To manage these issues, it's wise to hire local wildlife removal professionals. As one of the premier wildlife removal firms in Dallas, Dixie Exterminators offers effective and humane solutions to a wide range of wildlife disturbances. From snakes to bats, our team is skilled in addressing a variety of animal problems, ensuring swift and efficient resolution.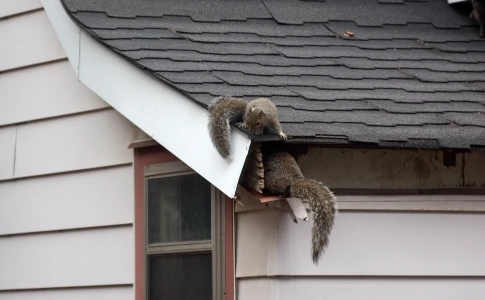 Wildlife Infestation Inspections in Dallas
---
We offer extensive inspections for homes and properties in Dallas, GA, to detect potential wildlife infestations. Our specialists can identify the severity of the problem and develop strategies for lasting solutions by looking for signs such as animal tracks, burrows, and droppings. Our team is well-trained in recognizing different wildlife species and preventing and managing infestations effectively. Dixie Exterminators provides top-tier wildlife control services to a diverse range of clients in residential, commercial, and industrial sectors.
Contact Us for Reliable Wildlife Management Services
Based near Dallas, Georgia, Dixie Exterminators is a reputable wildlife removal service provider. We specialize in removing any wildlife species from your home or business property and cleaning up after such invasions. Our services are available throughout Dallas, GA, and the wider metro Atlanta area. Our team of experienced wildlife management specialists is ready to assist you.
770.424.1300