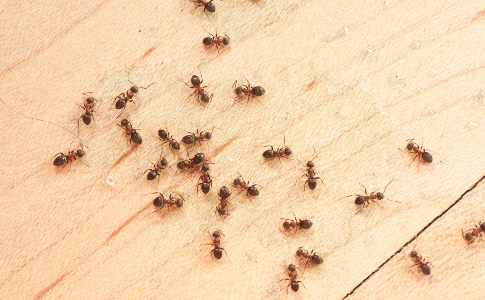 Effective Pest Control for
Acworth, Georgia
---
If you find that insects are getting into your home, you will want to get fast and reliable treatment for them as soon as possible. At Dixie Exterminators, we have extensive knowledge and experience about the insects that are in the Acworth, Georgia, area. Our pest control management program will help to ensure that you have a pest-free environment all year long.
Our Pest Control
Program
---
Our exterminators only use the best professional grade products to treat your insect problem. When we use our products, we create a barrier that keeps insects out. This barrier is odorless and invisible to you but will stop bugs in their tracts. This barrier will last, and when the time comes, we will come out and restore the barrier to keep your Acworth home safe from pests.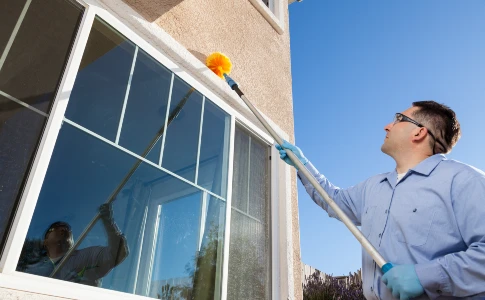 Pest Control Barrier
---
You may be curious how our pest control barrier works for the Acworth area. When one of our exterminators comes out, they treat a three foot wide strip using our products to exterminate bugs around your house. Focus is paid to cracks, crevices, and any other hidden openings where pests may get in. We will treat areas that have shrubs or ground cover with special attention. Insects love to hide in moist and damp areas, so it is imperative those areas be treated thoroughly with our products. If you have mulch around your home, it is important that those areas are treated as well.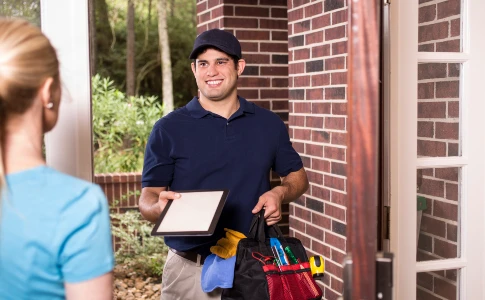 Request Service in

Acworth, GA
---
You will want to periodically check your home for signs of insects. If you see any signs and think you need pest control, you will want to contact us immediately so that we can send an exterminator out for treatment. You can contact us by filling out the form at the top of this page, or you can give us a call. One of our friendly representatives will help you no matter what kind of insect you are having a problem with.
Professional
Exterminators Near You
---
Insects are more than just an annoyance. For some people, they can be a life threatening risk. They can also cause painful bites and can even cause problems with breathing. Insects like cockroaches can quickly cause problems to your home as well.
When you get pest control service near me, Dixie exterminators will come out and perform an inspection. They will look at both the interior and exterior of your home to determine just how bad your pest problem is. Once they have determined this, they will figure out how to start treatment so that they can get rid of your pest problem quickly.
Getting rid of pests for your home in Acworth, is imperative to protect you and your family. You will receive periodical treatments with our service. Our exterminators will come out for routine visits to ensure that your barrier is always working. Please call us today if you see any signs of pests in your home in Acworth, Georgia.
Using Sentricon to Keep Your Home Safe With Termite Control
---
For Acworth, Georgia homes, Dixie only uses the highest and most affordable quality in service for termite protection. We operate with the most reliable techniques in targeted, effective pest control to keep your home termite-free. We use a special system for termite-baiting called the Sentricon System which has proven to be quite accomplished in eradicating colonies of termites. We use strategic bait stations placed in important areas to produce top results. Their colony will slowly dissolve as they lead themselves into a trap. Feel free to learn more about our services in termite control.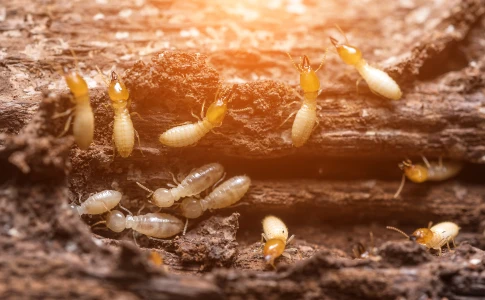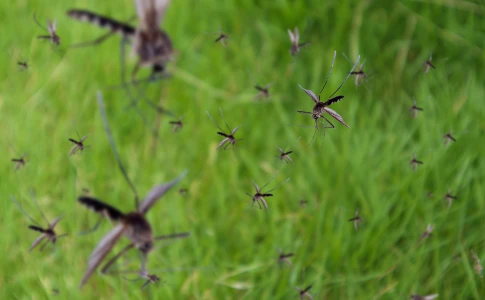 Mosquito Control for
Acworth Yards
---
Acworth homeowners such as yourself deserve to enjoy your yards without being aggravated and bitten by mosquitos. Dixie handles mosquito control by maintaining a step-by-step fogging program to reduce their numbers. For starters, Dixie will take a look around the property identifying the highest likelihoods of breeding locations. Once locations are found, the technician will use techniques exclusive to those specific areas. Here, adulticides will be produced to execute the established mosquitos along with larvicides to kill the younger ones before their colony can grow larger. Feel free to learn more about our services in mosquito control.
Rodent Control Chosen

By Acworth
---
A technician for Dixie Wildlife handles rodent control by beginning a detailed inspection of the infested area locating secluded or non-secluded openings a bit bigger than one-quarter of an inch. The main focus is to close and-or remove any and all openings a squirrel or rat can use as an entry point. This will include modifying the details of the building so rodents can't make an unauthorized entrance. However, this process is best completed after the trapping and removal of the scurrying invaders have been accomplished. Feel free to find more details about our services in rodent control.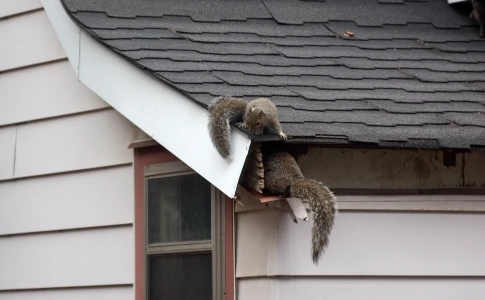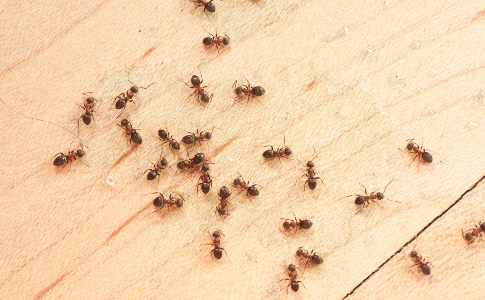 Home Ant Control

Solutions
---
At Dixie Exterminators, we tailor our ant control solutions to the unique challenges presented by each species. By deeply understanding the varied biology and habits of ants, we craft effective strategies for infestation management. Recognizing the specific ant type allows us to pinpoint nests, entryways, and other signs of an invasion. Whether in the ground, trees, stumps, or within structures, the location of nests varies by species. We also focus on identifying factors that might encourage the infestation, valuing insights from our clients who often provide vital details about the problem. Learn more about our specialized ant control services.
Comprehensive Cockroach Management
---
At Dixie Exterminators, we believe in a multifaceted approach to cockroach control, moving beyond just a single-use solution. Achieving total eradication often demands more than one treatment and varied insecticides. Our services go beyond mere spray treatments. Clients rely on us to design and implement safe, effective cockroach management strategies due to our established expertise. Setting us apart from off-the-shelf insecticides, we bring the essential tools, know-how, and proven methods to maximize the effectiveness of our treatments. Discover more about our advanced cockroach control offerings.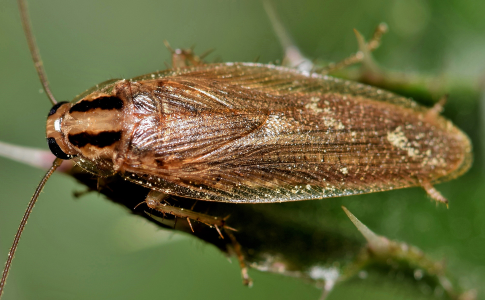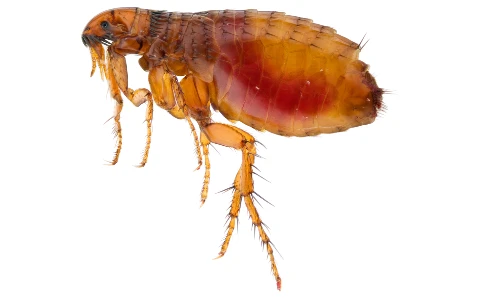 Total Flea Defense Solutions
---
Protecting your home from fleas, notorious for their rapid multiplication and the significant discomfort they cause to pets and humans, requires expert intervention. Dixie Exterminators delivers a robust defense that targets fleas at every stage of their life cycle, ensuring enduring relief. Identifying an infestation involves spotting small, flat, wingless insects on pets and observing off-white larvae or pupae. With cat fleas being a primary concern in North America, known to affect various warm-blooded animals and induce allergic reactions from their bites, it's paramount to be vigilant. Dixie Exterminators offers comprehensive indoor treatments—targeting high-risk areas like furniture and carpets—as well as outdoor treatments for spaces like decks and shrubbery, guaranteeing a thorough approach to flea management.
Contact Us for Pest Control Services in Acworth, Georgia
Give us a call to schedule routine pest control services.
770.424.1300