Pest Control
Kennesaw, Ga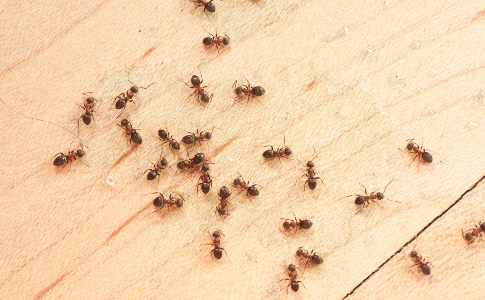 Home Pest Control
Maintenance
---
Dixie Exterminators provides dependable pest control solutions based on our deep experience and awareness of the pests in Kennesaw. You can expect a pest-free environment all year long with our pest control program and routine treatments.
Extermination
Program
---
Our Integrated Pest Management protects your house from insects by creating a treatment barrier. We create an invisible, odorless outdoor barrier around your home with a pesticide treatment. Despite its invisibility, the barrier serves you every day by exterminating insects that enter throughout the year. Your house will will maintain excellent pest control with our routine treatments.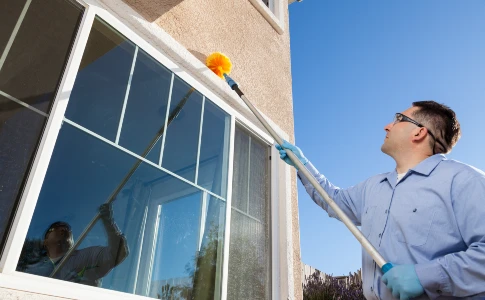 The Treatment Application
---
Our experts will treat around your home's foundation and entryways. The foundation treatment focuses on cracks and other concealed places through which pests might enter your home. Ivy and other groundcover areas are a focus and additionally protected. Insects often hide in these wet, dark regions, so we treat beneath the them. Pests often exploit garbage areas as a hiding spots. As a result, these areas must be treated around. Doorways are given special care since the threshold is a typical entrance point for insects. We also treat around and under the deck whenever possible. These sheltered, shady places are great for pests. Window shafts and crawl spaces are two of the most frequent entry points for insects, and we treat them thoroughly.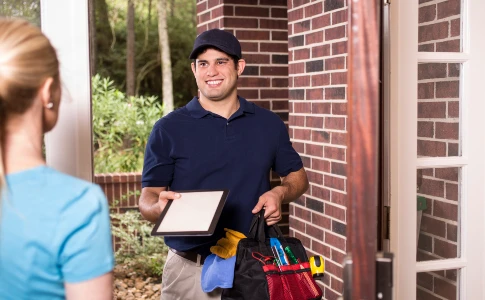 Call for Service in
Kennesaw
---
Fill out the form at the top of the page to see how Dixie can assist with your pest problem. If you spot indications of pests, believe you have an infestation, or want to keep your home pest-free, then reach out to us for service. After you submit the information, a Dixie representative will contact you. For quicker service, please contact us at 770-424-1300.
Experienced
Exterminators Nearby
---
Pest control is the management of pests based on the belief that they are damaging to human health, the environment, or the economy.
Pests are more than just an unattractive annoyance that can wreak havoc on your yard, patio, and kitchen surfaces. Bugs may be a serious hazard to houses in Kennesaw, Georgia.
Pests may produce itchy bites, allergic responses, and filthy circumstances. Before beginning a new pest control program, Dixie Exterminators will evaluate your house to identify problem areas and assess the severity of the issue. We will collaborate with our clients to develop solutions that are suited to their individual demands and situations. We employ our services to tackle pest issues swiftly after determining the most effective treatment method.
We can keep pests under control at your property all year by eliminating them and creating a protective treatment barrier around the foundation. For successful service, we use cutting-edge technologies. Throughout the year, our expert exterminators make routine trips to assure you're pest-free.
Protecting Your Home in

Kennesaw with Sentricon
---
At affordable prices, Dixie provides specific termite control to protect your Kennesaw home. To keep your home free of termites, we use the latest in effective targeted termite control. Our proven approach will kill colonies for good. The Sentricon system uses special bait to exterminate termite colonies. We place the bait stations in-ground around your property. The termites feed on the bait and share it with others and soon the colonies will be eliminated and your Kennesaw home will be termite-free. Contact us to learn more about our affordable termite control services.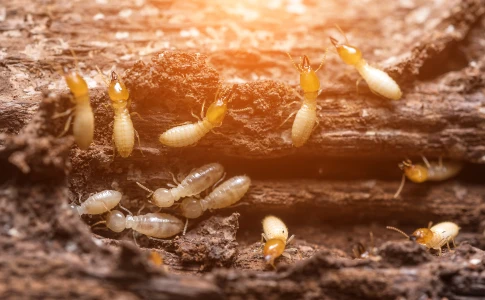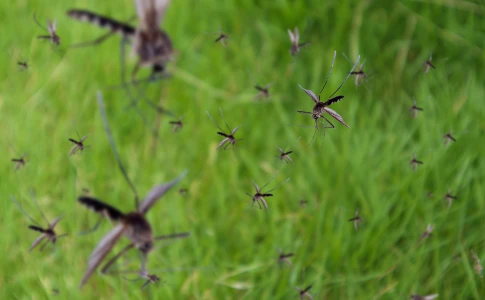 A Mosquito
Free Yard
---
You can enjoy the great Georgia outdoors, worry-free, with Dixie's mosquito control. Dixie offers a step-by-step 7-month fogging plan to protect you and your family. Our experts search your Kennesaw property to find breeding sites. Technicians use a localized approach on the affected area. So only the spots contaminated receive treatment. Ivy, tall grass, and shaded areas serve as hotbeds for mosquitoes. Areas like these have treatment applied. Our pesticide kills both adult and larva mosquitoes. Applying both cuts down on the population and stops new adults from maturing. Ask to discover more about our mosquito control service.
Rodent Proofing
& Removal
---
With Dixie's rodent control. The Kennesaw wildlife technician begins with a detailed inspection of the property. They locate any opening larger than one-quarter inch. The goal is to keep the Kennesaw rodents from coming back. So it is vital to make sure to rodent proof your property during the rodent control inspection. The technician aims to close all present and potential openings. Squirrels and rats that may use it as an entrance. A part of the process is to change the building details to keep rodents from entering. It is vital not to seal the rodent indoors until the baiting, trapping, and removal process is over. Learn more about our rodent control service.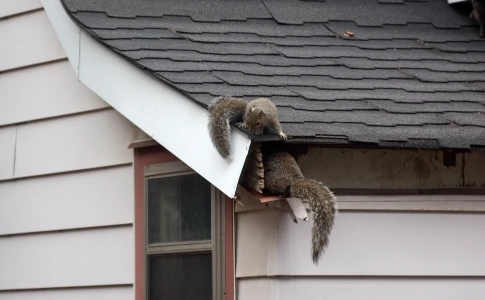 Frequently Asked Questions for
Pest Control
---
At Dixie Exterminators, Inc., we strive to provide all the information you need. We have been serving Kennesaw and surrounding areas with pest control services for over 60 years. Here are some common questions we receive, along with our answers. If you have further questions, please contact us at 770-424-1300 or use our contact form.
How much do pest exterminators cost?
The cost of pest control varies depending on factors such as the type of pest and the severity of the problem. On average, you can expect to pay between $125 and $250 for common pests and insects in or around your home. Recurring visits are $95 every three months or $75 every month. Keep in mind that multiple visits may be necessary to fully solve the problem. A thorough inspection will reveal the scope of the problem and the most suitable method of treatment. We pride ourselves in providing sound advice, fair and honest pricing and excellent customer service.
Is it worth paying for pest control?
While there may be an initial cost, professional pest control services can save you money in the long run. Professional exterminators are often faster and more effective than DIY methods, and can prevent costly infestations and damage in the future. Most pest control companies also offer a service guarantee for additional visits at no extra cost. Paying for pest control services can also help to save your valuable time and money as well as the environment.
How often should pest control be done at your home?
Pest control plans can be scheduled on a quarterly or monthly basis, or as a one-time service. However, most companies recommend quarterly visits (at least four times a year) to ensure full protection from pests. If you have any further questions or would like to schedule a service, please contact us at 770-424-1300 or use our contact form.
Connect for Pest Control in Kennesaw, Georgia
Give us a call to schedule routine pest control services.
770.424.1300