Pest Control
Marietta, Ga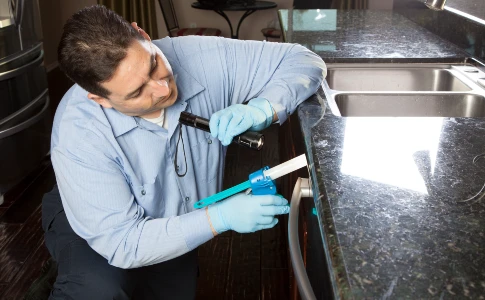 Pest Control Service in
Marietta, Georgia
---
Dealing with pests can be a pain, and they can cause extensive damage to your home. At Dixie Exterminators, we have years of experience and extensive knowledge on the local insects that are in the Marietta area. When you hire us to do your pest control, you will be able to rest easy knowing that your home is free from pests all year long.
Our Pest Control
Program
---
We have a unique pest control program for Marietta, Georgia, that protects your home by creating a barrier to exterminate the pests before they enter your home. The products that our exterminators use to rid your home of insects are professional grade. You will not see nor smell the barrier that surrounds your Marietta home. This barrier will work every single day and night to protect your home from unwanted pests. At each treatment, we will come out and make sure that the barrier is reapplied and working well.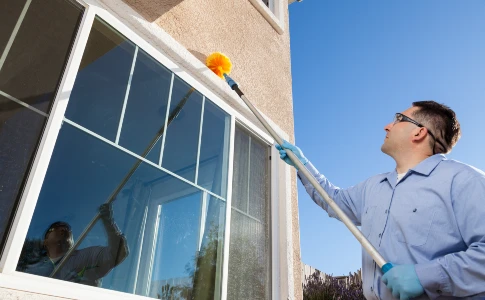 Pest Control Barrier
---
When the pest control barrier is put in place, one of our exterminator will come out and treat around the foundation and entryways of your home. This treatment will be about three feet wide and will keep insects from coming into your house. If you have areas around your house that have ivy or shade, these areas will get special attention. Pests love to hide under these areas. The spots where you keep your trash cans will also be treated thoroughly to ensure that insects do not get into this area, as this is a perfect breeding ground for them. Places like your crawl space vents and window wells will also be treated.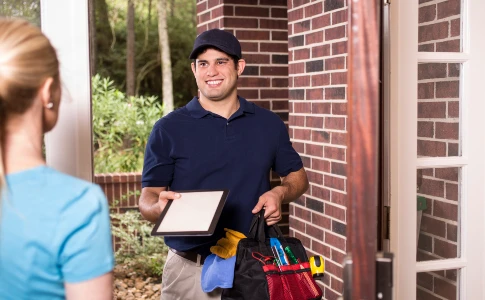 Request Service In
Marietta
---
If you see any signs of pests in your Marietta home, you will want to call for pest control near me as soon as possible. If left untreated, your pest problem could become severe and that would require a more involved service. Please fill out the form on this page or give us a call at 770-424-1300.
Experienced
Exterminators Near You
---
Pest control is an essential part of life. Pests can cause harm to your health, home, and even the outside of your home. Pests can cause unsanitary living conditions, painful bites that can become infected, and they can also cause allergies. If you want to ensure that your Marietta home is free from pests, please call us today.
When a Dixie Exterminator comes out, they will do a complete inspection of your home. They will find out how bad your pest issue is and determine where the trouble spots are. They will then plan a solution to determine how best to deal with your pest problems. Our pest control services will be deployed quickly to eliminate your pest issue.
By getting our services, you will get a protective barrier that will help to protect your home all year long. We only use treatments that are based in cutting-edge technology, and we will do routine visits to ensure that your protective barrier never fails.
Using Sentricon to Protect Homes From Termites in Marietta
---
Dixie Exterminators Inc. is a pest control company offering protection against termites for people in Marietta, Georgia. Dixie offers high quality termite control services at affordable prices. We apply the latest and proven target control techniques to treat termites. We use a product known as the Sentricon System to get rid of termite colonies on your property. It is a baiting system in which bait stations are put in-ground around your home. The termites feed on the bait until they are all eliminated. Get more information about our termite control service.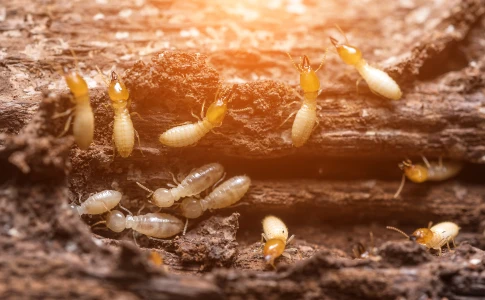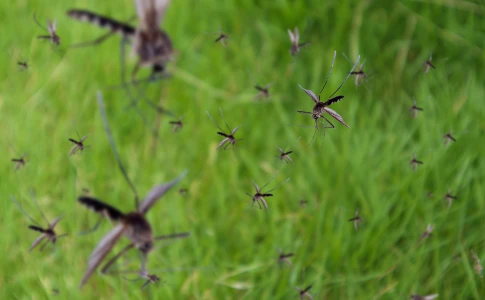 Mosquito Control for

Yards in Marietta
---
Dixie Exterminators is focused on helping you and your family members in Marietta to enjoy time outdoors without worrying about mosquitoes. We apply a mosquito fogging program for eliminating mosquitoes over a seven month season. The program involves inspecting your property to identify potential and existing breeding sites for mosquitoes. Upon locating the sites, a Dixie technician applies a localized approach to treat the areas infested with mosquitoes. Adulticides are used to exterminate mature mosquitoes and larvicides to eliminate younger mosquitoes before they grow into adults. Get more information about our mosquito control service.
Marietta Rodent Control
---
Dixie also offers rodent control services. A Dixie Wildlife expert starts the rodent control process by conducting thorough inspection in your home to locate openings measuring a quarter inch and above. Once the openings are located, rodent proofing is undertaken. The aim of rodent proofing is to close all potential and existing holes that rats and squirrels may use to access your property. However, the sealing of these spaces is conducted once all rodents have been baited, trapped and removed from your property. Get more information about our rodent control service.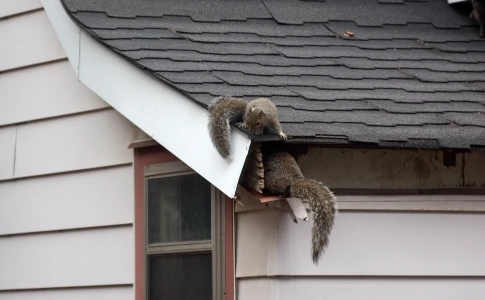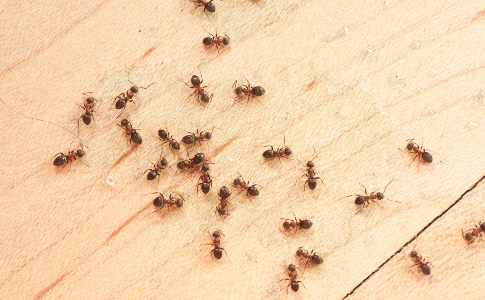 Ant Control for

Homes in Marietta
---
At Dixie Exterminators, our approach to dealing with ant infestations is methodical and deliberate, relying on our vast understanding of the diverse biology and behaviors of different ant species to devise the most successful strategy. Once we have determined the specific type of ant, we are better equipped to locate nests, access points, and indications of an infestation. Depending on the species in question, nests could be situated in the ground, trees, stumps, or even inside buildings. Alongside this, we take note of the conditions promoting the infestation, often gaining useful insights from our clients who can supply critical information about the issue. Get more information about our ant control service.
Cockroach Control
---
Here at Dixie Exterminators, we champion a holistic strategy when it comes to cockroach control, one that doesn't solely depend on a one-time remedy. In our experience, complete eradication is rarely attained through a single treatment or by solely using one kind of insecticide. We are committed to providing services that far exceed basic spray treatments. Our clients entrust us with the task of devising and executing safe and efficient cockroach management plans, thanks to our proven expertise. Distinguishing us from the readily available consumer-grade insecticide products, we possess the requisite tools, knowledge, experience, and methodologies to deploy these insecticides for optimum efficacy. Get more information about our cockroach control service.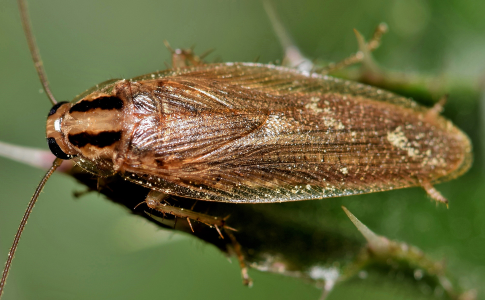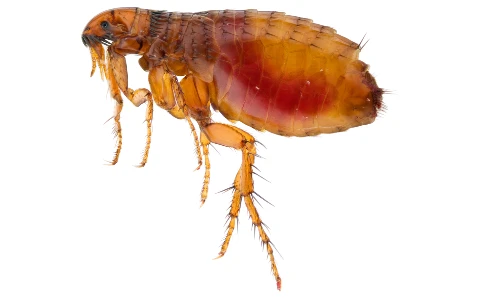 Comprehensive Strategies
Against Flea Infestations
---
To protect your home from fleas, which can rapidly multiply and cause severe discomfort for both pets and humans, it's crucial to employ professionals. Dixie Exterminators offer a comprehensive solution that targets the entire flea life cycle, ensuring lasting protection. If your home is infested, identifying the pests is the first step, with common indicators including small, flat, wingless insects on pets and off-white larvae or pupae. Cat fleas are the predominant concern in North America, affecting multiple warm-blooded animals and causing allergic reactions upon biting. Dixie Exterminators specialize in both indoor treatments, focusing on potential breeding grounds like furniture and carpets, and outdoor treatments for areas like decks and bushes, ensuring a holistic approach to flea control.
Pest Control
Frequently Asked Questions
---
Here, at Dixie Exterminators, Inc., we strive to make sure that our customers understand what all of their pest-control options are before they book a service. This allows them to make the best choice for their family and their unique situation. We have been helping residents in and around Marietta keep their home free of pests for more than 60 years. In order to help you learn more about pest control, we've put together a list with answers to some of the most common questions that we are asked. If you don't see the answer to any of the questions that you have, give us a call at 770-424-1300, or you can also reach out to us using our contact form.
How Long Does Pest Control Take?
The amount of time that pest control takes will vary with each situation. Things like types of pests, size of the home and how many pests are present will all be factors as to how long pest control will take. In some situations, it may take as little as 30 minutes. In more complicated situations, it can take up to 8 hours. We will try to give you a general idea as to how long it will take before we start treatment so that you can plan accordingly.
How Long Does it Take For Pest Control to Work?
One of the nice things about pest control treatments is that they tend to work quickly. You will most likely see a drastic reduction in pests in as little as a day or two. The exact amount of time it will take to fully eradicate the pests will depend on the type and amount of pests that are present in your home.
Some people do see more pest activity right after their home has been treated for the first time. Fortunately, this is a good thing! It simply means that the pesticides have changed up their typical breeding and feeding behaviors. Seeing them more simply means that they are coming out of hiding and trying to find a new place to nest. Because the pesticide has already gotten on them, they won't live that long. However, if you are still seeing pests after a few weeks, you should reach out to us so that we can perform an additional treatment.
How Are Pests Getting in My Home?
Pests can get into your home in a variety of different ways. Roaches, ants, spiders or mice can squeeze through even the tiniest of cracks. You may be able to keep this from happening by sealing any noticeable cracks that you find.
These types of pests also like to live in shrubs, firewood and decorative rocks. You can lessen the likelihood of pests coming into your home by maintaining these items so that they aren't a habitable place for them to live. Before Dixie Exterminators starts treatment, we will inspect your home to look for any problem areas. You can use this information to fix them at your convenience.
Contact Us for Pest Control Services in Marietta, Georgia
Give us a call to schedule routine pest control services.
770.424.1300