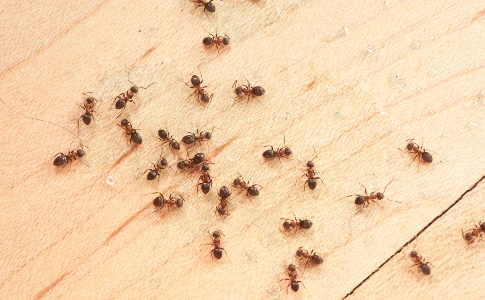 Quality Pest Control in Marietta, Georgia
---
Dealing with pests can be a pain, and they can cause extensive damage to your home. At Dixie Exterminators, we have years of experience and extensive knowledge on the local insects that are in the Marietta area. When you hire us to do your pest control, you will be able to rest easy knowing that your home is free from pests all year long.
Pest Control Prices
---
Starting at:
$95
Annual Contract
Callbacks Included
Four Quarterly Services
$380 Year
Request Service
Starting at:
$150
No Long-term Contract
No Callbacks
Single Service
$115 One-Time
Request Service
Starting at:
$75
Annual Contract
Callbacks Included
Twelve Monthly Services
$900 Year
Request Service
Our Pest Control Program
---
We have a unique pest control program for Marietta, Georgia, that protects your home by creating a barrier to exterminate the pests before they enter your home. The products that our exterminators use to rid your home of insects are professional grade. You will not see nor smell the barrier that surrounds your Marietta home. This barrier will work every single day and night to protect your home from unwanted pests. At each treatment, we will come out and make sure that the barrier is reapplied and working well.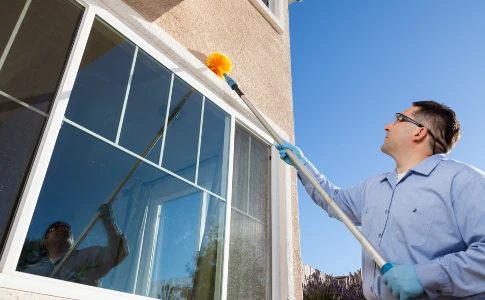 Pest Control Barrier
---
When the pest control barrier is put in place, one of our exterminator will come out and treat around the foundation and entryways of your home. This treatment will be about three feet wide and will keep insects from coming into your house. If you have areas around your house that have ivy or shade, these areas will get special attention. Pests love to hide under these areas. The spots where you keep your trash cans will also be treated thoroughly to ensure that insects do not get into this area, as this is a perfect breeding ground for them. Places like your crawl space vents and window wells will also be treated.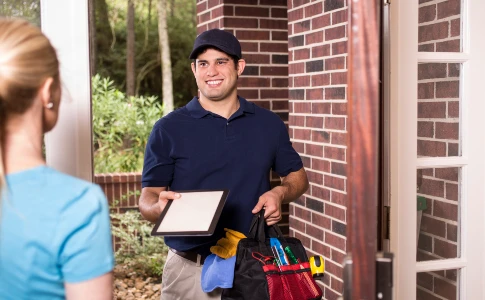 Request Service In Marietta, GA
---
If you see any signs of pests in your Marietta home, you will want to call for pest control near me as soon as possible. If left untreated, your pest problem could become severe and that would require a more involved service. Please fill out the form on this page or give us a call at 770-424-1300.
Professional Exterminators Near Me
---
Pest control is an essential part of life. Pests can cause harm to your health, home, and even the outside of your home. Pests can cause unsanitary living conditions, painful bites that can become infected, and they can also cause allergies. If you want to ensure that your Marietta home is free from pests, please call us today.
When a Dixie Exterminator comes out, they will do a complete inspection of your home. They will find out how bad your pest issue is and determine where the trouble spots are. They will then plan a solution to determine how best to deal with your pest problems. Our pest control services will be deployed quickly to eliminate your pest issue.
By getting our services, you will get a protective barrier that will help to protect your home all year long. We only use treatments that are based in cutting-edge technology, and we will do routine visits to ensure that your protective barrier never fails.
Call for a Free Evaluation.