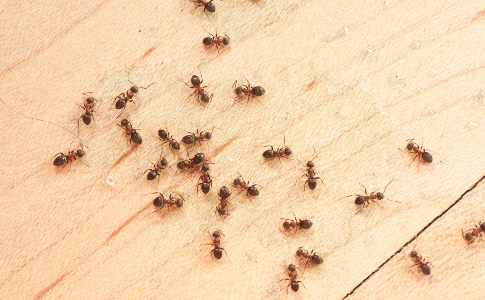 Quality Pest Control for
Smyrna, Georgia
---
Dixie Exterminators depends on our broad experience and knowledge of pests in Smyrna to provide solid control for your pest issue. With our Pest Control Management Program and routine services, you can depend on a steady, pest-free home all year.
Our Pest Control
Program
---
Our Pest Control Program ensures against invading bugs by establishing a treatment area around your house. Utilizing professional-grade pest contorl products, we set up an invisible and unscented treatment barrier around the foundation of your home. Even though you can't see it, the treatment zone keeps on working for you, exterminating invading bugs between services. Your home will receive routine treatments at every service by reestablishing the perimeter pesticide barrier.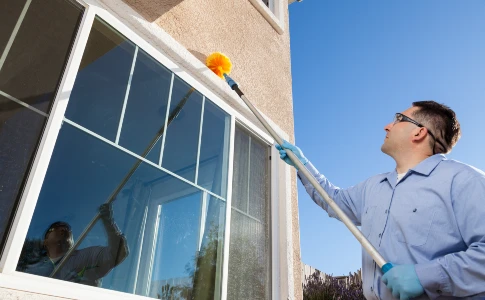 Pest Control Treatment
---
The specialist treats a strip about 3 feet wide around the foundation and entryways of your home. The treatment barrier focuses on foundation cracks, holes, and other crevices that could permit a bug access. Spots covered by ivy or other ground covers get special attention. We treat underneath the foliage since bugs regularly stow away in these humid, concealed areas. Spots where garbage bins are stored are treated, as they are frequently a hideaway for pests. Bugs often live underneath mulch, so these regions are treated as well. Each entryway receives treatment consideration as these openings are a potential entry point for pests. We treat around and underneath decks. These dim, covered regions are favorable places for bugs. Window wells and unfinished crawlspace vents are among the areas of focus, and we treat these areas thoroughly.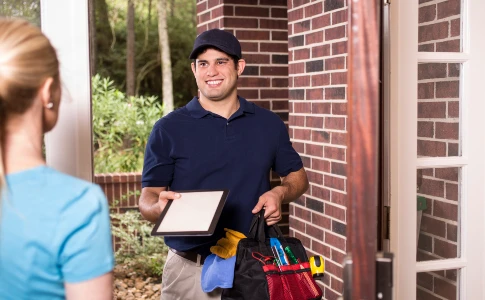 Request Service in
Smyrna, Ga
---
If you see pest activity, and think you may have a problem, contact us to defend your property in Smyrna, Georgia. You can fill out the form at the top of the page and a Dixie Team member will get back with you shortly. For more immediate service, give us a call at 770-424-1300.
Professional
Exterminators Near You
---
Pest control is the management of pest, which are characterized as an problem to an individual's wellbeing, biology, or economy.
Pests are something beyond unattractive aggravations that plague your yard, deck, or kitchen counters. Pest can represent a genuine risk to your home in Smyrna, Georgia. Bugs can cause bites, stings, and unsanitary conditions.
To start pest control service, give us a call and a Dixie Exterminator near you will visit your property and provide a thorough inspection to distinguish entry points and gain proficiency with the degree of the issue. We will work with you to design a custom plan to suit your needs and conditions. When we set up the treatment plan, the exterminator will quickly take care of your pest issue.
By exterminating pests inside your home and building with a treatment zone around the establishment, we can keep your property pest-free between services. We utilize effective products based on the state of the art innovation. Our experienced pest control experts convey routine visits over time to guarantee you stay pest-free.
Effective Termite Control for

Smyrna Homes
---
Termites can be a problem in Georgia, with Smyrna homes not spared this issue. Effective termite control at an affordable cost is available from Dixie. Targeted control is the best option for Smyrna homeowners who want to rid their property of termites. Dixie uses the Sentricon System to keep your property termite-free. The Sentricon System uses targeted bait traps to rid each property of entire colonies of termites. To create a termite-free property, Dixie uses in-ground bait stations spread around your home. Members of the termite colony feed on the bait and infect other termites when they return to the nest. Learn more about our termite control services in Smyrna.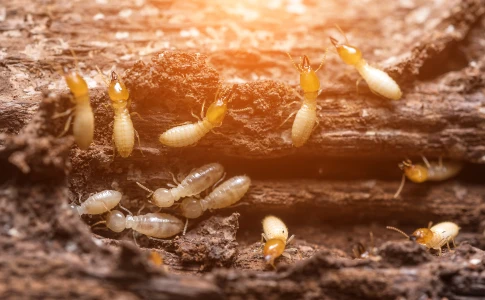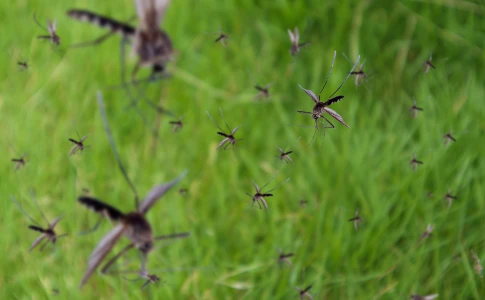 Keep Mosquitoes Out

of Your Smyrna Yard
---
The Southern States are a haven for mosquitoes during the hot and humid summer months. Here at Dixie, we want you to enjoy the warmer months of the year free of the problems of biting insects. Effective mosquito control in Georgia means taking advantage of Dixie's seven-month fogging program. This step-by-step program provides mosquito control using a range of services. Dixie's technicians explore your property in Smyrna and identify existing mosquito colonies. The next step in mosquito control is to identify and treat the areas of your property where mosquitoes live and breed. Adulticides are used to destroy adult mosquitoes and larvicides to eliminate mosquito larvae. Dixie's technicians seek out the shaded areas, tall grass, and shrubs where mosquito colonies thrive. Learn more about mosquito control in Smyrna.
Your Choice for
Rodent Control
---
Rodent control is undertaken by Dixie's Wildlife Control Specialist. The first step in removing rats, mice, and squirrels from your property is to bait traps to begin the control process. The effective control of rodents is a multi-step operation. Dixie's approach includes identifying any gaps and cracks in your property of one-quarter-inch or more. The most important step in our rodent control program is not to seal animals in your property until it has been fully baited. Learn more about rodent control in Smyrna.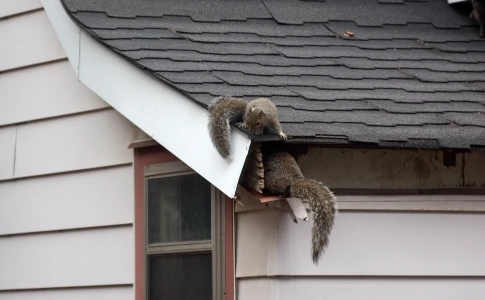 Contact Us for Pest Control Services in Smyrna, Georgia
Give us a call to schedule routine pest control services.
770.424.1300