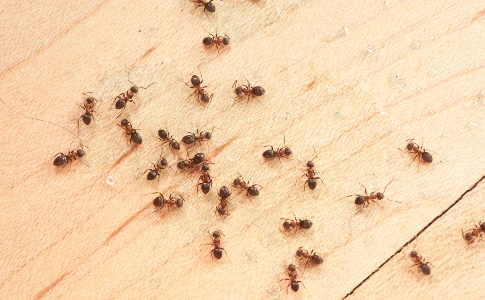 Quality Pest Control for Smyrna, Georgia
---
Dixie Exterminators depends on our broad experience and knowledge of pests in Smyrna to provide solid control for your pest issue. With our Pest Control Management Program and routine services, you can depend on a steady, pest-free home all year.
Pest Control Prices
---
Starting at:
$95
Annual Contract
Callbacks Included
Four Quarterly Services
$380 Year
Request Service
Starting at:
$150
No Long-term Contract
No Callbacks
Single Service
$115 One-Time
Request Service
Starting at:
$75
Annual Contract
Callbacks Included
Twelve Monthly Services
$900 Year
Request Service
Our Pest Control Program
---
Our Pest Control Program ensures against invading bugs by establishing a treatment area around your house. Utilizing professional-grade pest contorl products, we set up an invisible and unscented treatment barrier around the foundation of your home. Even though you can't see it, the treatment zone keeps on working for you, exterminating invading bugs between services. Your home will receive routine treatments at every service by reestablishing the perimeter pesticide barrier.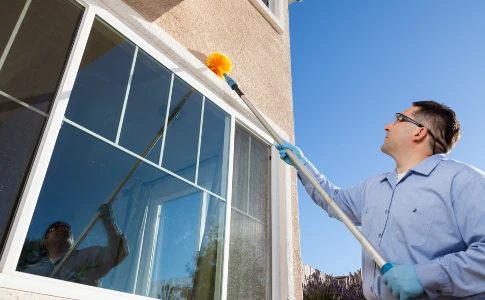 Pest Control Treatment
---
The specialist treats a strip about 3 feet wide around the foundation and entryways of your home. The treatment barrier focuses on foundation cracks, holes, and other crevices that could permit a bug access. Spots covered by ivy or other ground covers get special attention. We treat underneath the foliage since bugs regularly stow away in these humid, concealed areas. Spots where garbage bins are stored are treated, as they are frequently a hideaway for pests. Bugs often live underneath mulch, so these regions are treated as well. Each entryway receives treatment consideration as these openings are a potential entry point for pests. We treat around and underneath decks. These dim, covered regions are favorable places for bugs. Window wells and unfinished crawlspace vents are among the areas of focus, and we treat these areas thoroughly.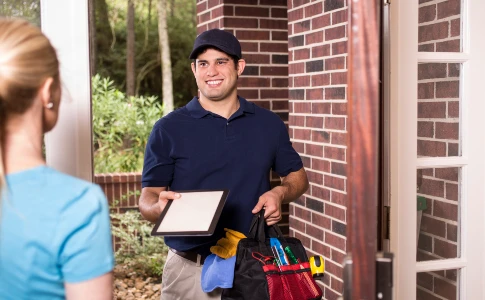 Request Service for Smyrna, GA
---
If you see pest activity, and think you may have a problem, contact us to defend your property in Smyrna, Georgia. You can fill out the form at the top of the page and a Dixie Team member will get back with you shortly. For more immediate service, give us a call at 770-424-1300.
Professional Exterminators Near Me
---
Pest control is the management of pest, which are characterized as an problem to an individual's wellbeing, biology, or economy.
Pests are something beyond unattractive aggravations that plague your yard, deck, or kitchen counters. Pest can represent a genuine risk to your home in Smyrna, Georgia. Bugs can cause bites, stings, and unsanitary conditions.
To start pest control service, give us a call and a Dixie Exterminator near you will visit your property and provide a thorough inspection to distinguish entry points and gain proficiency with the degree of the issue. We will work with you to design a custom plan to suit your needs and conditions. When we set up the treatment plan, the exterminator will quickly take care of your pest issue.
By exterminating pests inside your home and building with a treatment zone around the establishment, we can keep your property pest-free between services. We utilize effective products based on the state of the art innovation. Our experienced pest control experts convey routine visits over time to guarantee you stay pest-free.
Call for a Free Evaluation.