Pest Control
Woodstock, Ga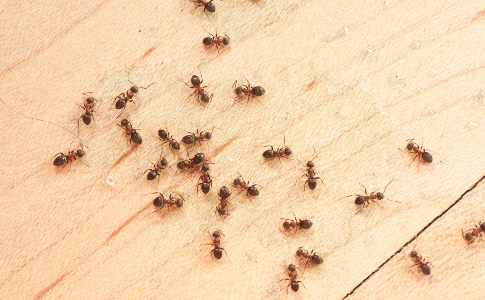 Pest-Free
Home Services
---
At Dixie we build on our significant knowledge and experience of native insects in Woodstock to give you focused, dependable pest remedies. You can count on a pest-free environment in between services with our Treatment Program and routine services.
Overview for
Service
---
By constructing a treatment area surrounding your home, we guarantee that our Pest Control Plan will keep invading bugs at bay. We create an unseen and odorless protection shield all around the base of your property using professional pest control solutions. The treated area continues to exterminate pests for you even when you can't see it, eliminating invading bugs in between sessions. Every service will include routine treatments to rebuild the surrounding pesticide barrier around your home.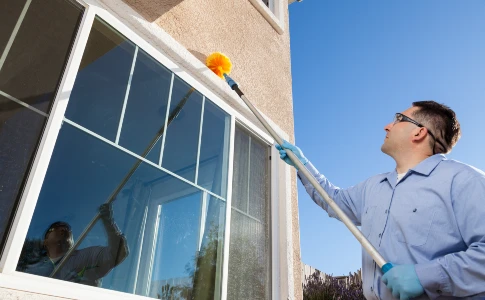 Establishing a Treatment Zone
---
The expert will treat a 3-foot wide strip around your home's foundation and entryways. The treatment shield concentrates on foundation fractures, holes, and other areas where bugs could enter. Ivy-covered or other ground-cover-covered areas receive extra attention. We spray beneath the leaves for pest control because pests frequently hide in these humid, hidden regions. We treat sites where rubbish containers are stored because they are often pest hideaways. Because bugs commonly reside beneath mulch, we also treat them in these areas. Because these spots are a possible entry location for pests, each entryway is given special attention. We treat the area surrounding and beneath decks. These dark, shady areas are ideal for bugs. Window wells and incomplete crawlspace vents are examples of unfinished crawlspace vents that are among the priority areas, and we pay close attention to them.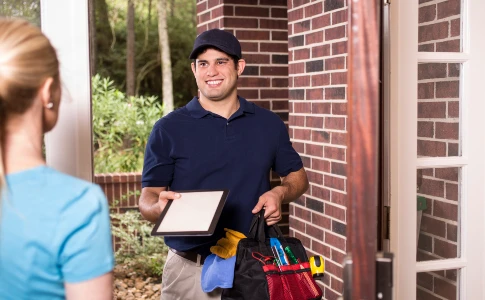 Woodstock Service
Appointment
---
If you notice a pest infestation and suspect a problem, call us for pest control to defend your Woodstock, Georgia property. Fill out our form and we will get in contact with you shortly. Call us at 770-424-1300 for more urgent assistance.
Look No Further for
Pest Control Nearby
---
Pest control is the exterminating of a pest that is considered a nuisance since it is harmful to people's health, the environment, or the economy.
Pests are much more than unattractive annoyances that may wreak havoc on your lawn, patio, or kitchen countertops. Pests can also be a severe threat to your Woodstock, Georgia home. Pest bites can be painful, produce allergic reactions, and create unclean circumstances.
Is there help available near me?, Well, to start a new pest control program, a Dixie Exterminator does a thorough examination to identify problem areas and determine the scope of the problem in your home. We will collaborate with you to provide a solution tailored to your requirements and circumstances. Services swiftly cure your pest problem once we've decided on the best treatment option.
We can sustain results that keep your property pest-free between services by treating pests within your home in Woodstock and applying a preventive protection shield around the base. We use the best products to deliver successful services. Our professional technicians will visit you regularly over the year to ensure that you are protected.
We Use the Proven Sentricon System for
Termite Control
---
Homes are valuable assets and need to be protected from termite damage. Dixie Exterminators uses the Sentricon System, a proven termite baiting system that is effective and affordable. Sentricon System bait stations are evenly distributed around the property grounds for maximum protective coverage. Termites that feed on the bait will share it with their colony. Eventually, the bait tracks to the entire colony to wipe it out. Termites left unchecked can cause extensive structural damage leading to expensive repairs. Protect your Woodstock home with Termite Control from Dixie. Get more information about our termite control service.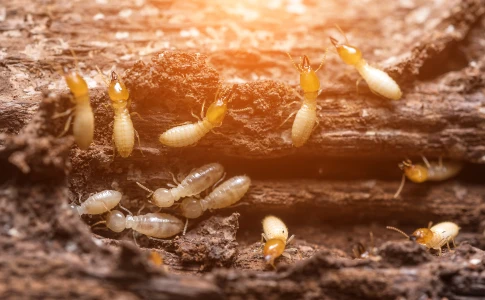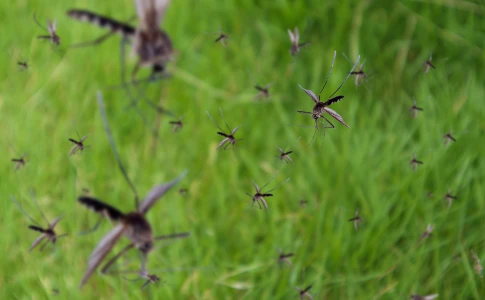 Enjoy the Outdoors in Comfort

with Mosquito Service
---
Do not allow aggravating mosquitos to prevent you from enjoying the great outdoors. Dixie offers a gradual 7-month program in mosquito control. A mosquito technician will inspect your property to identify present and potential mosquito breeding grounds. A localized approach exterminates the mosquitos. Breeding grounds and trouble areas such as shrubs, ivy, tall grasses, and shady spots receive a series of regular treatments. Adulticide is used to diminish the adult mosquito population. Larvicides are used on the breeding sites to prevent mosquito larvae from becoming adults. Mosquitos are a nuisance, and they also spread disease. Enjoy that summer picnic or outdoor gathering in mosquito-free comfort and safety. Contact us for Mosquito Control in the Woodstock area.
Rodent Proofing
Georgia Homes
---
If varmints plague you, contact Dixie for Rodent Control. A Wildlife Technician will inspect your Woodstock home for rodents. A thorough evaluation locates rodents inside the structure. Next, the technician places baited traps. Once rodents have been trapped and removed from the interior, an inspection of the interior and exterior of the entire structure unveils possible entry portals for mice, rats, and squirrels. The entire building will be rodent-proofed. Openings larger than a quarter of an inch are identified and sealed off to prevent rodent invasion. Dixie has the expertise to keep your Woodstock home rodent-free. Get more information about our rodent control service.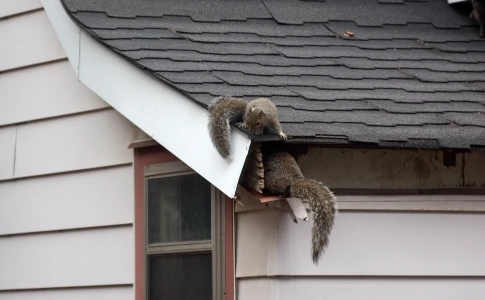 Frequently Asked Questions for
Pest Control
---
For over 60 years, Dixie Exterminators, Inc. has been a trusted name in pest control services in Woodstock and its neighboring regions. Our goal is to furnish you with comprehensive insights and answers. Below, you'll find frequently asked questions we encounter. Should you need additional clarity or have more inquiries, feel free to reach out at 770-424-1300 or connect with us through our online form.
What's the average pricing for pest extermination?
Pest management costs fluctuate based on various elements, such as the nature of the pest and the intensity of the issue. Typically, costs for standard pests in residences range from $125 to $250. For continuous services, it's $95 quarterly or $75 monthly. Bear in mind, eradicating the problem might entail several sessions. An in-depth assessment will determine the scale of the infestation and the optimal treatment approach. We are committed to giving informed recommendations, transparent pricing, and unparalleled customer support.
Is it economical to invest in professional pest control?
Though there's a preliminary expenditure, employing professional pest control will be beneficial financially over time. Experts in extermination generally achieve quicker and superior outcomes than most DIY approaches, safeguarding against expensive future infestations and associated damages. A majority of pest control entities also extend service assurances that cover repeat interventions without additional charges. Investing in professional pest management services also conserves time, money, and is environmentally conscious.
How regularly should one avail pest control for their residence?
You can opt for pest control solutions either as a single instance, monthly, or quarterly. Nevertheless, it's a common recommendation by most agencies to have quarterly checks, which translates to about four times annually, to maintain a pest-free environment. Should you need more details or intend to book a session, kindly reach out at 770-424-1300 or engage with us via our online form.