Wildlife Removal Marietta, Georgia
The Solution for Uninvited Rodent Removal in Marietta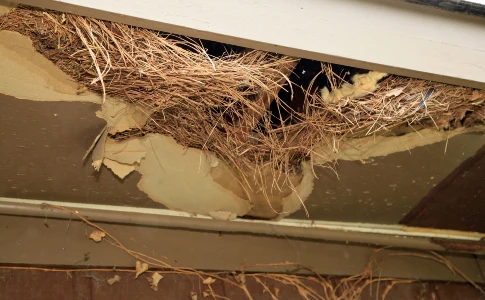 A Team of Wildlife

Experts in Marietta
---
In and around Marietta, residential areas are intertwined with large tracts of forest. These natural areas are home to various wildlife that can occasionally become a nuisance for homeowners. If you live in or near Marietta and have an unwanted animal problem, our local wildlife removal experts can help. Our licensed and insured professionals will resolve your wildlife problem in a timely and cost-effective manner. Our team specializes in trapping, exclusion of animal infestations, and securing sites. We have been providing wildlife removal services for decades, and we have acquired an excellent reputation for our quick service and professional management of the problem.
Our Wildlife
Removal Services
---
Wildlife control is a complex process that calls for the expertise of qualified professionals. We understand that, so we only use highly-trained and licensed professionals. We have solutions to your wildlife problem. Following our assessment, we will provide you with a comprehensive analysis of your wildlife control problem and explain the options available to address it.
When it comes to removing wildlife, the most important thing is that it be done in a safe and humane way. Our team has been trained in all aspects of wildlife removal, safe handling of animals, and effective trapping procedures.
Local Animal Control Experts
In Marietta, Georgia
---
Animal control is a service that we provide in Marietta, Georgia. Our animal control service manages issues with wild animals that have become a nuisance in the city. We are a local company providing the best animal control service in Marietta, Georgia, since 1963.
Our goal is to ensure that every resident is able to relax and enjoy their home without worrying about wildlife entering their home. We know how important it is to get rid of these critters as soon as possible, so our team will do everything possible to keep your home safe from these wild animals. This is why we recommend all of our Marietta neighbors and friends to give us a call for more information about our wildlife removal services in Marietta, GA.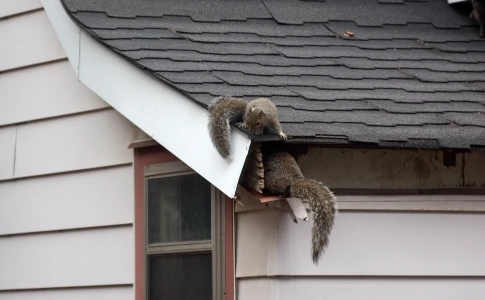 Inspections For Wildlife
Around Your Home
---
We provide wildlife inspection services in Marietta, Georgia, to identify the exact nature of the issue. We evaluate and plan a comprehensive wild animal removal service. The inspection can include identifying current animals, determining what they are, and determining where they entered your property. These entry points could be holes or small openings around the roof or foundation. Other signs of activity include droppings or tracks on your property, small piles of wood chips or leaves where there have been. Our and skilled inspector will then schedule a service to come and repair, remove, or clean your property from the wildlife infestation.
Contact Us for Wildlife Control & Removal Services
Let us remove critters from your home. Get in touch with us today!
770.424.1300